Six Basic Rules for Writing a Short Essay
It is not unusual for students to be given short essay assignments by their tutors. In most cases, these essays are made up of just five paragraphs. Students can be given essay assignments for virtually every class, whether it is an arts, history, math, or science class. An essay of this type should set out a claim, concept or idea, and these should be supported with credible evidence.
There must be a logical structure or pattern to a short essay
If you adhere to the simple guidelines below, you should succeed in writing a good essay. Our six essential rules are:
The five paragraphs in your short essay should comprise of an introductory paragraph, a few (three) body paragraphs, and a concluding paragraph. The very first paragraph of your essay is the introduction. The three body paragraphs should follow this, and lastly, there will be the concluding paragraph. This format is the accepted standard in academic circles.
There are certain goals that an introductory paragraph should aim to achieve. The most notable of these is the need to make your readers interested in your work, tell them what your paper will discuss, and provide a thesis statement. Begin with an irresistible sentence – rather than a tedious one that will put readers off from the start. The thesis statement is usually the last or final sentence in an introductory paragraph.
The body part of a short essay is usually comprised of three paragraphs. Each of these should cover a key point with supporting evidence that lends credibility to your thesis statement. The three main ideas in these paragraphs should be independent of one another, but will have to be tied together to demonstrate the special merits of each one. This can be achieved by using transitions when moving from paragraph to paragraph.
The conclusion is the final (and fifth) paragraph. This should summarize the main points from your essay's body. It lets the reader know how the provided evidence supports the main points or thesis statement. This is the final part of your essay and the one that readers will remember most. So do your best to ensure it counts!
Make sure there is a logical flow to your writing. Ideas should flow from one to another seamlessly. The reader should not have to stop during any part of your essay and wonder if they have understood what they read. It helps to ask another person to read your work and then say whether they understood it. If they did not, you will have to add some clarity.
Your academic success is just in a few clicks!
Start now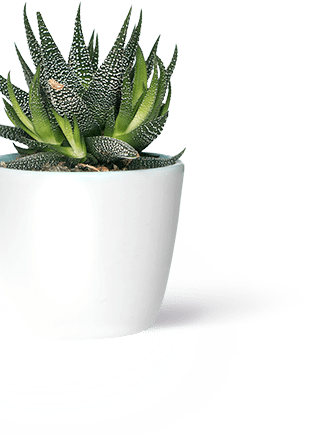 Reviews
I got my paper delivered in the fastest way possible and also got an A. Thanks a million for your work.
December 21, 2022Research paper
I have placed a paper with you and got an A. The writer answered all questions on the assignment prompt. I will recommend your academic writing service to my friends.
December 21, 2022Questions-Answers
Writer #987534 is a very cooperative writer who will try his/her best to meet your needs. If you're looking for a sincere and professional writer who cares for his/her clients, Writer #987534 is one of them!!!
January 27, 2021Term Paper
My writer did my paper exactly on time and I got the second-highest grade in my class. Very good service and management!
January 27, 2021Essay
Very understandable website and friendly staff
January 27, 2021Essay
I am pleased with the lab report order because it goes even beyond my expectations. Firstly, I thought it was a risk to place my order here and pay the money. However, the result I got makes me happy now.
January 27, 2021Lab Report
I can definitely recommend this service because these guys work with the speed of light. I was really surprised by the prices. The rates are quite low here plus they offer discounts so it is possible to buy papers and still save money.
January 27, 2021Term Paper
I could not believe it when I received my completed assignment some three days ahead of time. I truly appreciate your efforts and dedication to your customers. I will recommend you to my entire class.
July 02, 2020 | Essay | Literature
This writer has done such an amazing job.
June 30, 2020 | Dissertation | Literature
June 29, 2020 | Essay | Nursing
Unquestionably, yours is the best essay site I have come across. I got a perfectly completed assignment on time. Just super! Recommended? Yes, you deserve to be recommended.
June 22, 2020Powerpoint Presentation
I am totally impressed by your ability and speed, I think you are just the best.
June 22, 2020 | Essay | Literature
Your help got me the high grade I hoped for. I feel blessed to have found you. My sincerest thanks! Recommended? I would be glad to.
June 22, 2020 | Essay | Education
The paper I received was so well-developed and its points so clearly presented that it is the reason why your service outshines so many others. Moreover, my paper was delivered well before its due deadline, which is another bonus. I will trust you with all my future assignments. Thank you, indeed! I would be absolutely delighted to!
June 21, 2020Coursework
The writer handled such complicated essays with so much ease that I guess she deserves every respect I can accord her.
June 20, 2020 | Essay | Education