How to Go About Writing a Process Essay
A process essay is a genre of writing that can be divided into two different types, with much depending on the essay's purpose:
One that explains the process for doing something
One that explains how some given thing works.
Explaining How To Do Some Particular Thing
A process essay of this type explains how something should be done. At the end, readers should understand the instructions and be able to do what has been explained to them. Some types of processes in this category could include instructions on how to:
Fix a computer problem
Find a new partner
Cultivate a garden
Find good hotel accommodation
Explaining How Some Given Thing Works
A process essay in this category serves the purpose of informing readers. While the reader will not undertake the process you explain, they should understand how an item works upon reading your essay. For example, this category of writing could explain how:
Plants trap energy from the sun
Members of a jury are chosen
A motor engine works
New federal laws are made.
The Introductory Paragraph
In a process-type essay, the introductory paragraph should tell readers about the issue or problem. The essay's thesis statement, which is normally the final sentence of this paragraph, explains to readers how something is done or how a problem is solved. For example, the writer may describe a behavioral problem that is prevalent in children and then offer a solution to the problem. Most likely, the writer would introduce a child psychologist (whose name they would provide) or some other expert who would explain the nature of the problem and its solution. Sometimes these are not real people but are fabricated to make the process easier to comprehend.
How to write the introduction:
One recommended method for starting a process essay is to set out the problem in the introduction paragraph and then use the thesis to describe the solution. Consider the following example:
"Two days ago, Jon wanted his young son to eat dinner, but Mike (his son) hurled the food against the wall. Later, Jon gave Mike some more food but the youngster did the same thing. In frustration, Jon contacted a child psychologist. The following are the three corrective steps that this expert suggested to overcome the child's bad behavior: [Insert the three steps here].
Main Body Paragraphs
It is essential when explaining a process to create a plan in order not to miss any vital points. Another very important element is providing a list of any materials the reader may need to undertake the process steps. Above all, the writer should be fully familiar with the task or process they are describing. Think through the process carefully and check that you have covered all the required steps and that these are listed in the right order.
How to write body paragraphs
The steps of any given process are set out in the body paragraphs. Each new paragraph should begin with a topic sentence that presents the step for that paragraph.
For example, the very first step is to understand the reason for the infant's bad behavior in order to overcome it. Generally speaking, it is because the child is looking for attention.
If any materials are needed, these should be listed in the first supporting body paragraph.
Here is another process example: "Before starting work on your broken computer, check that you have all the required tools. You will need a) a set of miniature screwdrivers and b) a grounding, which is used for …"
The Concluding Paragraph
It is not unusual for a concluding paragraph to share some similarities with an introductory paragraph. It should provide a reminder about the problem and its solution. Conclusions sometimes issue a warning about any dangers involved in the steps, especially if they are not followed correctly, and/or recommendations on how to overcome various difficulties.
How to write a concluding paragraph
A conclusion is a reminder to readers. It lets them know what to do if they encounter the problem you described. It can also provide warnings about undertaking a particular process.
Here is an example: "When your child next displays bad behavior at meal times, follow the simple steps outlined by the child psychologist. However, be cautious about repeating them to offer since …"
Use of Transitions
Because the steps in a process are often time-based, the writer should use time-related transitions. Make sure you use the right punctuation mark with transitions. The following easy-to-follow transitions should help you mark the process steps in your essay.
Firstly, you should …
The second step is …
Next …
Before moving to the next step …
After that and right up to the last step  …
Lastly or finally …
The very final step is …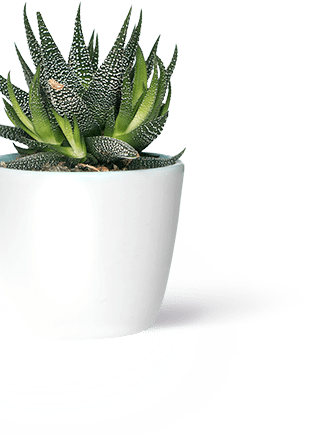 Reviews
I got my paper delivered in the fastest way possible and also got an A. Thanks a million for your work.
December 21, 2022Research paper
I have placed a paper with you and got an A. The writer answered all questions on the assignment prompt. I will recommend your academic writing service to my friends.
December 21, 2022Questions-Answers
Writer #987534 is a very cooperative writer who will try his/her best to meet your needs. If you're looking for a sincere and professional writer who cares for his/her clients, Writer #987534 is one of them!!!
January 27, 2021Term Paper
My writer did my paper exactly on time and I got the second-highest grade in my class. Very good service and management!
January 27, 2021Essay
Very understandable website and friendly staff
January 27, 2021Essay
I am pleased with the lab report order because it goes even beyond my expectations. Firstly, I thought it was a risk to place my order here and pay the money. However, the result I got makes me happy now.
January 27, 2021Lab Report
I can definitely recommend this service because these guys work with the speed of light. I was really surprised by the prices. The rates are quite low here plus they offer discounts so it is possible to buy papers and still save money.
January 27, 2021Term Paper
I could not believe it when I received my completed assignment some three days ahead of time. I truly appreciate your efforts and dedication to your customers. I will recommend you to my entire class.
July 02, 2020 | Essay | Literature
This writer has done such an amazing job.
June 30, 2020 | Dissertation | Literature
June 29, 2020 | Essay | Nursing
Unquestionably, yours is the best essay site I have come across. I got a perfectly completed assignment on time. Just super! Recommended? Yes, you deserve to be recommended.
June 22, 2020Powerpoint Presentation
I am totally impressed by your ability and speed, I think you are just the best.
June 22, 2020 | Essay | Literature
Your help got me the high grade I hoped for. I feel blessed to have found you. My sincerest thanks! Recommended? I would be glad to.
June 22, 2020 | Essay | Education
The paper I received was so well-developed and its points so clearly presented that it is the reason why your service outshines so many others. Moreover, my paper was delivered well before its due deadline, which is another bonus. I will trust you with all my future assignments. Thank you, indeed! I would be absolutely delighted to!
June 21, 2020Coursework
The writer handled such complicated essays with so much ease that I guess she deserves every respect I can accord her.
June 20, 2020 | Essay | Education