Few Simple Steps to Get your Perfect Custom Paper
From Order Placement to Delivery of Finished Product – The Process Is Simple and Direct
Step One: Place Your Order
When you wisely decide to place your order with BestCustomPapers.com, you will first complete an Order Form. On this form you will be asked to supply us with all of the detailed information about your need. An order form will include such fields as topic, length (number of pages), urgency/deadline, required citation style, spacing, academic level, etc. There are a number of fields for you to complete, and we ask that you be as detailed as possible, so that we can locate the correct writer for you. The more information your writer has, the more he/she will be able to complete the project to your exact specifications.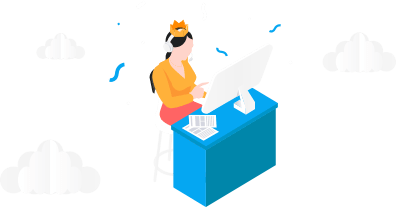 VIP support ensures
that your enquiries will be answered immediately by our Support Team. Extra attention is guaranteed.
Get VIP Support
You will receive a personal account on our website. This account is to be used throughout the process of order completion, so be certain that you remember your username and password, so that you may access your account at any time.
Please note that there will be an easy method for you to upload additional important items, such as previous papers you have written or resources that must be used for the ordered work. Again, the more information your writer has, the better!
Step Two: Make Payment
BestCustomPapers.com has a completely secure payment process, and you may use any of the options provided for payment – major credit card, debit card, wire transfer, PayPal, etc. Once your payment is verified, we will locate and assign a professional writer who is appropriate for your topic and academic level.
Step Three: Check your Status and Communicate Directly With Your Writer
Once a writer has been assigned, the status in your personal account will turn into processing". Your writer will be noted by an identification number. You may communicate directly with your writer via our message system. If you have forgotten to include some important order details in the order form, please make sure you send them when no writer has been assigned to the order or when no more than 10-15% of the deadline have passed.
Save 25%
Make your first order with 15% discount and get 10% OFF MORE for ALL orders by receiving 300 words/page instead of 275 words/page
If you did not get a prompt response from your writer, please contact our support team via any convenient communication channel – live chat, phone, email, or message system. We will resolve the issue immediately!
Step Four: Take Delivery of Your Top Quality Paper
Before any work is delivered to a client, our editing staff conducts a complete review, making certain that the grammar, style, organization, etc. is perfect. The work will be scanned for plagiarism for us to ensure that it is completely original. If needed, we can send you a plagiarism report along with your work (please contact customer support team for assistance).
VIP SERVICES OFFER
Try our VIP services or become our VIP client , benefit from the incredible opportunity at a very reasonable price. Limited time offer- order our VIP package with 30% discount
Note:Your title page, bibliography, outline (if required), and plagiarism report are all FREE
We will email notification of completion to you. As well, the status of the paper on your personal account will change to "completed." Your will get your order in two ways:
Download the work from your account
Receive the work as an email attachment
Step Five: Review the Work Completely Please
We want each client to be satisfied with the ordered work. If you note that anything should be revised (some original instructions were not followed), please send a revision request during 2 days and the needed changes will be applied for free.
Note: Once the order is completed, you can download it from your personal account any time. We guarantee that your paper will never be resold. It becomes your sole property!