What Purpose Does an Admission Essay Serve?
Admission or application essays serve the primary purpose of helping an admissions committee evaluate the skills and suitability of applicants from different academic backgrounds. These assignments additionally help schools and colleges decide which applicants are capable of doing well in their particular institutions, not least when it comes to choosing candidates whose high school records are unremarkable.
Topic Ideas for Admission Essays
Typically, a university or college provides applicants with a topic to write about or a list of topics for them to select from. Very often, these topic choices are of a personal nature and their aim is to help admission personnel evaluate the applicant on a number of criteria e.g. their motivation levels, maturity, long-term career goals, and their writing skills (of course). The topic provided by one US university, for instance, asked applicants to write an essay on "a person who has impacted your life." Applicants were additionally asked to explain, "Why and how the person you choose is important in your life." If you are offered a list of topic choices, try to select one that means something personal to you.
Planning an Admissions Essay and Drafting It
Start by creating an essay outline that lists all your main discussion points. The experience of writing about a personal subject that an admissions board has provided can be somewhat emotional. Nonetheless, it is essential to adhere as closely as you possibly can to the instructions you have been given in order to produce an essay that is properly organized and good quality. If you write in free-flow style or with a solid plan, the resulting paper can end up being haphazard and difficult for readers to follow.
Getting the Tone Right
The tone you should aim to achieve should be a personal one. Because topics like these look for a personal opinion or narrative, it is permissible to write from the first person viewpoint unless your instructions specifically say otherwise. Despite the personal tone, however, your choice of language should be professional without being artificial or stiff. Slang should be avoided and your language should certainly not be offensive. Remember that your readers belong to the admissions board and they will be expecting the writing quality to meet college standards.
Revision
When your draft paper is written, you can begin revising it. One thing that an admissions board looks for is how well the writer is able to follow instructions. When revising your finished essay, compare it to the prompts and other criteria you were given. If all the instructions or criteria are not met, revise your work so that it is a close match.
Another crucial part of the admissions writing process is proofreading. It is important your essay is as perfect as possible in terms of its grammar, syntax, and structure. Why not ask a tutor to review your essay before submitting it? Most likely, they will point out any obvious errors and suggest ways of improving it.
Why an Essay is Important in the MBA Application Process
There are many difficulties on the road to succeeding in one's academic and professional career. These difficulties range from creating a shortlist of suitable schools, colleges, and universities to obtaining a degree at undergraduate level and applying for, say, a Masters of Business Administration (MBA) program. The next decision can pose an even greater difficulty because, at this point in one's education, every option and possible outcome needs to be taken into account.
Nowadays, getting a good higher-level education is crucial, and an MBA is especially important for opening doors for those who want to really succeed in their chosen careers. In any case, this is what most candidates believe when they start applying to be admitted to an MBA program. However, there are a number of questions that students should consider before applying. For example, what opportunities can an MBA bring i.e. what doors can it open? Is it so crucial that it would not be possible to achieve one's professional ambitions without it? Lastly, what options would you pursue after graduation?
Save 25%
Make your first order with 15% discount (with the code "best15") and get 10% OFF MORE for ALL orders by receiving 300 words/page instead of 275 words/page
In many cases, these are questions that are never answered and, consequently, the student embarks upon the application process. Once such a decision is taken and going back is not an option, applicants begin searching for professional writers to help them write personal statements and/or admission essays to ensure they are accepted. However, the applicant needs to collect and submit a number of other application-related documents, in addition to an admission essay, to ensure their application is as strong and as competitive as possible. Still, it is the admission essay that clinches the deal for most applicants.
It is worth noting that an admissions committee will also look at GMAT scores or GRE scores, a CV or resume, other degree qualifications, work experience, and references. Still, these documents are not sufficient for a committee because they do not tell the reader anything about the real you. It is for this reason application or admission essays are really important as well as the other skills that become evident in the process of your application.
Introducing oneself to an admissions committee is the primary purpose of an admission essay. It should also set out your academic record and show you are willing to overcome difficulties. An applicant, or the individual, is quite like an enigma or puzzle that the readers must untangle, and this can sometimes prove difficult. Hence, an admission essay should be clear, concise, and eye-catching.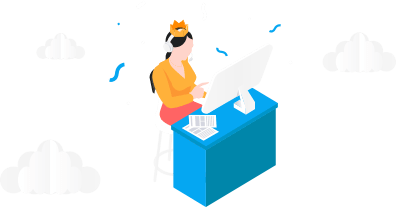 VIP support ensures
that your enquiries will be answered immediately by our Support Team. Extra attention is guaranteed.
Get VIP Support
A paper requires a number of key components in order to be considered good. These include the answers to potential questions, the correct format, etc. Essentially, the main reason for an admissions essay is to tell total strangers about the writer and to let readers get to know them. A further reason is to allow you explain why you want to attend a particular business college, why you want an MBA, and why the school you are targeting should consider your application. How the writer goes about all this is an entirely different matter.
If or when an applicant is accepted, they then need to understand that studying in business school is very costly. As well as education fees, there are also coaching fees. These are just some of the possible pitfalls to be aware of when applying for an MBA program, and there are even more.
Purchase a Great MBA Admission Essay from BestCustomPapers.com!
Stress is common among students, not least because a plethora of assignments, projects, and various coursework take up a considerable amount of time, energy and effort. However, applying can add an even greater amount of stress. It can be difficult not to think about a panel of complete strangers judging you and your potential as an MBA student, and whether you will make a good student. This always brings stress and can cause many headaches for those who see themselves as self-reliant and self-confident individuals. There is, however, another route to consider.
If or when an applicant is unable to write their own admission essay, they often begin looking for a reputable yet affordable writing service. In addition, it must be admitted, there are many of these. Choosing which one to get help from is an additional headache.
It is worth knowing that BestCustomPapers.com is considered one of the top writing services in its sphere for custom-written papers and application essays. Our company has been in the business for over five successful years, and we offer benefits other writing companies do not. For example, we provide a customer support service 24×7 to assist with ordering, paying, and uploading necessary materials for our writers.
Moreover, customers can ask for samples of our work so you should not hesitate to buy a professionally written application essay from us. As well as this, our versatile writers are capable of writing all types of academic papers, so feel free to get in touch with us whenever you need professional assistance. We understand what help you need and we know how to provide it.
Save your time for something pleasant!
Order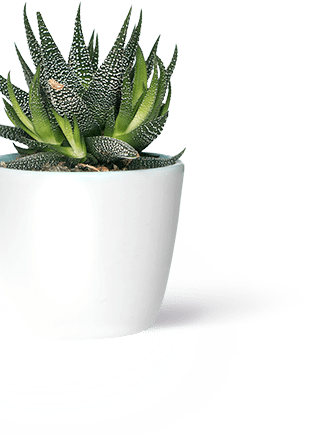 Reviews
I got my paper delivered in the fastest way possible and also got an A. Thanks a million for your work.
December 21, 2022Research paper
I have placed a paper with you and got an A. The writer answered all questions on the assignment prompt. I will recommend your academic writing service to my friends.
December 21, 2022Questions-Answers
Writer #987534 is a very cooperative writer who will try his/her best to meet your needs. If you're looking for a sincere and professional writer who cares for his/her clients, Writer #987534 is one of them!!!
January 27, 2021Term Paper
My writer did my paper exactly on time and I got the second-highest grade in my class. Very good service and management!
January 27, 2021Essay
Very understandable website and friendly staff
January 27, 2021Essay
I am pleased with the lab report order because it goes even beyond my expectations. Firstly, I thought it was a risk to place my order here and pay the money. However, the result I got makes me happy now.
January 27, 2021Lab Report
I can definitely recommend this service because these guys work with the speed of light. I was really surprised by the prices. The rates are quite low here plus they offer discounts so it is possible to buy papers and still save money.
January 27, 2021Term Paper
I could not believe it when I received my completed assignment some three days ahead of time. I truly appreciate your efforts and dedication to your customers. I will recommend you to my entire class.
July 02, 2020 | Essay | Literature
This writer has done such an amazing job.
June 30, 2020 | Dissertation | Literature
June 29, 2020 | Essay | Nursing
Unquestionably, yours is the best essay site I have come across. I got a perfectly completed assignment on time. Just super! Recommended? Yes, you deserve to be recommended.
June 22, 2020Powerpoint Presentation
I am totally impressed by your ability and speed, I think you are just the best.
June 22, 2020 | Essay | Literature
Your help got me the high grade I hoped for. I feel blessed to have found you. My sincerest thanks! Recommended? I would be glad to.
June 22, 2020 | Essay | Education
The paper I received was so well-developed and its points so clearly presented that it is the reason why your service outshines so many others. Moreover, my paper was delivered well before its due deadline, which is another bonus. I will trust you with all my future assignments. Thank you, indeed! I would be absolutely delighted to!
June 21, 2020Coursework
The writer handled such complicated essays with so much ease that I guess she deserves every respect I can accord her.
June 20, 2020 | Essay | Education