The Function of a Paragraph
Essays and other written texts are divided into paragraphs as a means of helping readers to follow a plot or the flow of an argument. Usually, it is best if paragraphs are not overly long (as a rule, over three-quarters of a page is possibly too much) or overly short (e.g., a sentence or two is probably not sufficiently informative). It makes sense to begin a new paragraph when presenting a new point or idea that contrasts with a previous one, or to discuss a separate but related point or idea.
As well as presenting clear and individual thoughts, each paragraph should have a specific reason for being there. There are a few questions you should ask of yourself: "What do I want to say in this particular paragraph?" "How should I try to express it?" "Am I trying to expand a previous idea?" "Is my aim to qualify an earlier statement?" "Is this point one I am restating or using to support another one?" "Do I want to compare, contrast or describe something?"
The following are a few suggestions on how to plan the purpose of a paragraph
To state something is about making some claim or assertion.
To restate something is to reword a previously made claim or assertion to modify, emphasize or clarify it.
To support something is about offering evidence to back up or substantiate a claim or assertion.
To concur is to agree with someone else's claims or assertions.
To qualify something is about restricting what a previously made claim or assertion means.
To concede is to acknowledge the existence of a viewpoint, perspective or fact that questions the claims or assertions of another person.
To negate something is to offer evidence or reasoning to show a claim or assertion is untrue.
To expand is to elaborate or clarify a previously made claim or assertion.
To analyze is to break down a claim or assertion into its component parts with the aim of evaluating or clarifying it.
To define is to explain what words that were previously used or will be used mean.
To describe means to list or name the features of a concept or thing so that readers can understand it better or imagine it more clearly.
To exemplify is to provide an illustration of what a previously made statement means or to provide a solid example to give credibility to a point.
To compare and contrast is to examine objects side-by-side in order to evaluate them, clarify their specific features, or to note their likenesses and differences.
To narrate is to relate a story that describes one or more events.
To synthesize is to combine information from different paragraphs into one coherent entity, which often involves presenting the subject matter from a different perspective.
To evaluate is to judge something that was previously demonstrated or discussed.
To transition is to provide links that move the reader smoothly from one part of a text or argument to the next.
To summarize is to restate the main idea(s), arguments, or previously discussed points of a text.
Save 25%
Make your first order with 15% discount (with the code "best15") and get 10% OFF MORE for ALL orders by receiving 300 words/page instead of 275 words/page
Tips on Writing Five Paragraph Essays
Although professional authors and writers rarely use the five paragraph essay format, it is still often given as an assignment to students. The reason for this is that it helps them develop and organize their thoughts and ideas when writing. It is also a useful vehicle for writing clear and complete responses to essay-type exam questions. Unsurprisingly, this type of essay has five distinct paragraphs:
An introductory paragraph
Three body paragraphs (forming the main part of the essay)
A concluding paragraph.
Here, we look at each of these paragraphs in turn and at their purpose, as well as at transitions – the cohesive element that brings all parts together.
Introductory Paragraph
Begin your introduction by writing a general overview about your topic or subject. From this, you should then progress to a more specific and clear statement concerning your main argument or point, otherwise known as a thesis statement. Essays often start with an "attention grabber," which is usually a surprising statistic, a challenge, or an interesting story to get the attention of readers. In one or two sentences at most, your thesis should say what your main argument or point is and, in brief terms, what the paragraphs in the main body will cover.
Top 10 writers
Your order will be assigned to the most experienced writer in the relevant discipline. The highly demanded expert, one of our top-10 writers with the highest rate among the highest rate among the customers.
Hire a TOP Writer
If, for instance, your essay is to discuss why airbags are important in a car, your introductory paragraph may well begin with you providing some statistical information about road accidents and rates of survival. You may also want to include an "attention grabber" in the form of a story about a person you know whose life was saved because of their car's airbag. Then, your thesis could sum-up in brief terms your reasons for saying that airbags are essential. From here, each of these reasons could be explored further in the main body paragraphs.
Three (3) Main Body Paragraphs
Each body paragraph should focus on one point, reason, example or idea that lends support to the thesis. Additionally, each paragraph should begin with a coherent topic sentence, which is like a miniature thesis statement that sets out the primary point or idea for that paragraph. This is then followed by whatever length of explanation or discussion is needed to elaborate on that point. Where appropriate, use specific details and clear examples to ensure your ideas are conveyed in a clear, concise and convincing way.
The Concluding Paragraph
Begin your concluding paragraph by restating your main idea(s) or point(s). However, make sure your thesis statement is paraphrased rather than merely repeated. Now add a few sentences that highlight how important your topic is and how significant your viewpoint. Give some thought to what ideas, thoughts or feelings you want your readers to take away. A conclusion is almost opposite to an introduction in its structure i.e. in the way it begins by being quite specific and goes on to become more general as it draws to a close.
Transitional Words and Phrases
Transitional words and/or phrases are used to connect paragraphs to each other, most notably main body paragraphs. It is not a good idea to leap abruptly from one point to the following one. Instead, you should place transitions at the start or end of paragraphs to demonstrate how two ideas are related.
Save your time for something pleasant!
Order
Transitions are needed between paragraphs. These can be included in topics sentences, in the last sentences of paragraphs, or in both. Think of words that compare things or contrast them to signal inter-paragraph relationships.
Where one paragraph describes a pro point and the next a con e.g. "on the one/other hand …"
Where a follow-on paragraph describes something more important e.g. "more significantly …"
To demonstrate a previous or historical event e.g. "even long before …"
An alternative consideration e.g. time vs money.
Put some thought into topics for your paragraphs and do some brainstorming to come up with good ways to relate or link them.
A transition of some type will also be needed to connect the last body paragraph to your concluding paragraph. One possibility is to summarize the third (or last) body paragraph by reminding readers of the points in the preceding paragraphs. Every point or topic does not need to be fully restated, which happens in your conclusion, but you could refer to one example, character or detail to combine ideas and to signal the end is near.
Your academic success is just in a few clicks!
Start now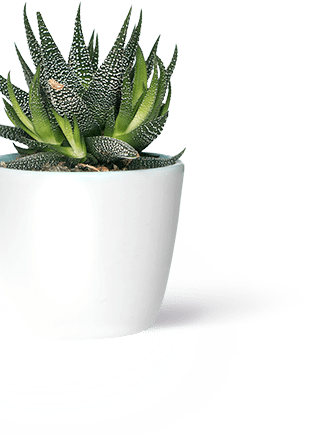 Reviews
I got my paper delivered in the fastest way possible and also got an A. Thanks a million for your work.
December 21, 2022Research paper
I have placed a paper with you and got an A. The writer answered all questions on the assignment prompt. I will recommend your academic writing service to my friends.
December 21, 2022Questions-Answers
Writer #987534 is a very cooperative writer who will try his/her best to meet your needs. If you're looking for a sincere and professional writer who cares for his/her clients, Writer #987534 is one of them!!!
January 27, 2021Term Paper
My writer did my paper exactly on time and I got the second-highest grade in my class. Very good service and management!
January 27, 2021Essay
Very understandable website and friendly staff
January 27, 2021Essay
I am pleased with the lab report order because it goes even beyond my expectations. Firstly, I thought it was a risk to place my order here and pay the money. However, the result I got makes me happy now.
January 27, 2021Lab Report
I can definitely recommend this service because these guys work with the speed of light. I was really surprised by the prices. The rates are quite low here plus they offer discounts so it is possible to buy papers and still save money.
January 27, 2021Term Paper
I could not believe it when I received my completed assignment some three days ahead of time. I truly appreciate your efforts and dedication to your customers. I will recommend you to my entire class.
July 02, 2020 | Essay | Literature
This writer has done such an amazing job.
June 30, 2020 | Dissertation | Literature
June 29, 2020 | Essay | Nursing
Unquestionably, yours is the best essay site I have come across. I got a perfectly completed assignment on time. Just super! Recommended? Yes, you deserve to be recommended.
June 22, 2020Powerpoint Presentation
I am totally impressed by your ability and speed, I think you are just the best.
June 22, 2020 | Essay | Literature
Your help got me the high grade I hoped for. I feel blessed to have found you. My sincerest thanks! Recommended? I would be glad to.
June 22, 2020 | Essay | Education
The paper I received was so well-developed and its points so clearly presented that it is the reason why your service outshines so many others. Moreover, my paper was delivered well before its due deadline, which is another bonus. I will trust you with all my future assignments. Thank you, indeed! I would be absolutely delighted to!
June 21, 2020Coursework
The writer handled such complicated essays with so much ease that I guess she deserves every respect I can accord her.
June 20, 2020 | Essay | Education