You can use this sample
FREE ESSAY for inspiration

Self-Assessment of Skillfulness in Implementing the Cognitive Behavioral Therapy
This project is aimed at conducting self-assessment of the provision of counseling to a client using the cognitive behavioral therapy. The session under review depicts the implementation of such skills as guided discovery, behavioral restructuring, and behavioral activation. It is the first session that is focused on helping a married middle-aged woman to stop being a victim of domestic violence. In fact, the client reveals multiple forms of abuse such as verbal and physical abuse, threats to be hurt and killed in case she reports domestic violence to the police office or attempts to leave.
What makes the things even worse is that their son also becomes a victim of domestic violence that indirectly affects him. The situation is complicated by the fact that a woman cannot hope for relatives support, while the only assistance she may obtain is empathy and verbal encouragement of her sister. Moreover, the patient does not have enough resources (own home place, vehicle, and sufficient money supply, among others) to resolve the faced issue by herself. The purpose of the present paper is to provide rationale for the theory selection, assess the use of strategies, provide self-refection, and identify challenges and future actions.
Rationale for Theory Selection
The cognitive behavioral therapy is chosen in accordance with a clients condition, current mental state, and the situation that she described. Goldberg (2014) assumes that negative, dysfunctional thinking affects a person's mood, sense of self, behavior, and even physical state. This explanation accentuates the urgency of intervention. Simultaneously, it implies that the strategies of intervention should be grounded on the understanding that a clients problems are triggered by malevolent logical connections between the matters and phenomena of the internal and external world. To put it simply, dysfunctional thinking leads to anxiety and depression, which a person is unable to handle without external help.
Save 25%
Make your first order with 15% discount (with the code "best15") and get 10% OFF MORE for ALL orders by receiving 300 words/page instead of 275 words/page
In fact, a client reports that she has been abused for a long period of time and that she feels pity for her son who is doomed to be raised in the atmosphere of domestic violence. Moreover, a patient reveals that she lives in constant fear due to her husbands threats to murder her. At the same time, she strives to protect this man explaining that they actually love one another and that he would never do that in real life. Hence, she testifies that he has already tried to do it.
In addition, scrutinizing her story, it becomes obvious that this woman did not take strict measures to stop abusive relations. For example, she went to the police but refused to file a suit against her husband, divorce him, and take the son from a violent father. This woman explains that she wants to leave, but, at the same time, she is scared to take this step. The clients non-actions indicate that the use of the cognitive behavioral therapy is a proper way to provide acute assistance and arm her with the remedies and rationale to avoid experiencing the same situation again.
Don't waste your time on boring tasks!
Order
For instance, a womans perception of the self is altered, and she claims that she feels like a slave (1:48). Undoubtedly, it is a vivid example when negative thinking impacts the sense of self. As a result, it becomes one of the central reasons for distress and depression. Thus, this malevolent connection should be transformed into a positive one. To succeed in achieving this goal, it is necessary to take control of the situation; in other words, it is crucial to help a woman to stop being a subject of violence. Instead, this patient must be provided with means to feel in charge of her life. Furthermore, considering that the husband poses real and constant danger to life and physical and mental health of his family, this kind of therapy is appropriate because it functions to provide instant help to victims (Cognitive behavioural therapy (CBT), 2016).
Skill: Guided Discovery
At some point (2: 12), one may observe the therapist applying a guided discovery strategy. This skill allows achieving the two important goals. Firstly, it is vital to define how badly a client is affected at the moment of conversation. This knowledge is critical for the decision what level of counselors involvement is appropriate and what the urgency of this involvement is. Secondly, the guided discovery is useful for a client because the process of behavioral restructuring begins with acknowledging which parts are malevolent and, thus, need to be transformed.
Identifying the challenges of utilizing this skill, one should take into consideration the fact that the information revealed by a client is being partially distorted by her ego defense mechanisms. The fact is that the decision about the next step should be made simultaneously in accordance with a womans revelation. Hence, the intuitive feeling hints that she strives to conceal a part of the truth. For instance, a client covers her fear to leave the abusive spouse with a noble goal to scarify her happiness for the sake of her sons well-being. This peculiarity retards the process of a therapists decision-making.
You will receive these EXTRAS at no additional charge ($57.30)
FREE

Plagiarism Report Screenshot

(on request)
FREE

Bibliography / Reference Page

FREE

Revision within 2 days

(48 hours)
FREE

E-mail Delivery

FREE

Formatting

FREE

Outline
An alternative approach in guided discovering can be asking a client to tell what she thinks her strengths are and how they manage to stay functional under such distressful circumstances. Another option is to ask what gives her strength and what her external and internal sources of positive emotions are. Evidently, these alternatives are less stressful than making a direct assumption about her overwhelming anxiety (2:12). Nevertheless, a patient seems to feel comfortable in disclosing her hard inner emotions; thus, the employment of the first option is believed to provide the fastest results.
Skill: Behavioral Restructuring
The next skill of the cognitive behavioral therapy that should be discussed is behavioral restructuring. Goldberg (2014) educated that cognitive restructuring refers to the process in CBT of identifying and changing inaccurate negative thoughts that contribute to the development of depression. Given that it focuses on the present events and mental or emotional responses to the ongoing circumstances, the cognitive behavioral therapy is time-sensitive(Goldberg, 2014). Therefore, it is appropriate to set the short- and medium-term goals. Moreover, behavioral restructuring suggests transforming the clients way of thinking from negative into positive. This approach should help in avoiding or mitigating light depression. In other words, the transformation of cognition is aimed at breaking the malevolent cause-effect links created by a patient.
Top 10 writers
Your order will be assigned to the most experienced writer in the relevant discipline. The highly demanded expert, one of our top-10 writers with the highest rate among the highest rate among the customers.
Hire a TOP Writer
At the same time, the goal of behavioral restructuring is to assist a client in creating the new, positive logical connections between the matters, circumstances, and outcomes. For instance, the client admits that she is being isolated from active social life, and this particularity becomes another significant issue that causes her pain and suffering; consequently, loneliness prevents this woman from finding external sources of positive emotions. To change her conclusion regarding being lonely, the therapist by means of conversation endeavors to find the way to alter the clients focus (4:44). Eventually, it is decided that she can take shelter. This example demonstrates a practical way of realizing the approach to arm a patient with the favorable mental state and physical remedies to resolve the problem of domestic violence.
Identifying a challenge, it is necessary to emphasize that finding a workable solution that can be implemented urgently is a considerable block. Specifically, in the present case, one must be sure that a husband will be away from home to let a client pack, take a son and leave the house. Moreover, it is important to verify if he has any kind of a tracker of a wifes movements. Furthermore, a woman should be ensured about the rightness of her decision; however, simultaneously, a therapist cannot press a patient forcing her to abandon abusive relations. These and other factors should be considered and unified within a few seconds, which is quite challenging.
Scrutinizing the alternative approaches, it is possible to suggest that asking what defense a woman utilizes against her husbands violence is a proper strategy of behavioral restructuring. In fact, it stresses that security is essential; thus, a woman must take decisive actions to find and implement effective means of protecting herself and the son from domestic violence. Furthermore, one should consider asking for a feedback with a purpose of detecting the level of a patients perception, her self-awareness and her determination and readiness to cooperate.
Skill: Behavioral Activation
Behavioral activation is an essential skill that must be utilized to achieve success in the cognitive behavioral therapy. This approach can be observed throughout the entire session, which is natural because the use of this type of therapy needs to be structured. Consider an example, the mode of the session develops logically from a salutation and an invitation to start a conversation to learn the mood of a client and define the theme of the session (0:19). In the discussed case, the purpose of the session is to find the workable means to stop abusive relations. Thereafter, every question is a new entry to behavioral activation, which is done quite successfully.
Save your time for something pleasant!
Order
In this regard, Goldberg (2014) educates that inertia is a major problem for people with depression; therefore, the therapist does the right choice by asking, simultaneously, engaging a patient in answering informative questions. For instance, a counselor asks to tell how with what means a husband abuses his wife (3:18). This strategy reinforces a patients desire to end malevolent relations. Moreover, a therapist provides practical advice, by recommending to go to the police station and check the phone (5:30) for a GPS tracker. What is more, a counselor assigns it as a home work (5:50), which is a vivid example of applying behavioral activation. In overall, the structure and achievements of the sessions are aligned with the responsibility of social workers to protect potential victims by referring them to safe places where they are not exposed to violence (Granich, 2012). To a great extent, the success is predefined by the proper choice of theoretical framework.
Scrutinizing the challenges of this strategy, it is natural to reveal that activating behavior requires being able to pick the needed advice and engaging questions within the flow of conversation. In some cases, it is difficult to make the choice fast enough to avoid pauses in communication. Moreover, sometimes, a counselor may feel the lack of confidence or experience.
Your academic success is just in a few clicks!
Start now
Another strategy would be to ask whether a woman has thought about any ways of leaving. This approach may encourage a clients desire to review the situation and begin thinking about possible options to change her life. To put it simply, this alternative may better fit the purpose of behavioral activation. In addition, a therapist succeeds in constructing short-term goals and positive perspectives for a patient and her son. Hence, it would be useful to describe in detail some activities that are proposed by a shelter such as socializing, hobbies, and others, to activate womans interest in healthy coping strategies. This approach accelerates the dismissal of emotional numbness and inertia.
Considerations for the Future Reference and Improvement
To begin with, one should understand that receiving clients feedback at the end of the session should be a nice approach to summarize and emphasize the main achievements. Therefore, this item will be added to the structure of the next sessions. Furthermore, identifying the omissions, it is necessary to stress the presence of ethical considerations. For example, Granich (2012) reveals that the ethical obligation of confidentiality may conflict with the objective of preventing harm to others. In case a client does not call in the nearest future, a therapist needs to consider talking to the supervisor about breaching the rule of confidentiality and reporting to the police the threats of a clients husband to kill his wife.
VIP Services
Get Order prepared
by top 10 writers
Full PDF plagiarism
report
VIP Services
package - 29.98USD
20% OFF
Get order proofread
by editor
Get VIP Package Now
Nevertheless, to ensure that the counseling is conducted within ethical framework, a therapist must preserve the principle of privacy and confidentiality. The Code of Ethics of the National Association of Social Workers states that social workers should inform clients, to the extent possible, about the disclosure of confidential information and the potential consequences, when feasible before the disclosure is made (NASW Delegate Assembly, 1996, p. 8). Furthermore, social workers ethical responsibilities to clients presume that the therapist must consider obtaining informed consent about all kinds of actions that may affect the patients (NASW Delegate Assembly, 1996, p. 6). To be more precise, social workers should obtain clients' informed consent before audiotaping or videotaping clients or permitting observation of services to clients by a third party (NASW Delegate Assembly, 1996, p. 6). These rules are omitted in the discussed video session; thus, the aforementioned remarks should be taken for future reference.
Future Goals and Professional Developmental Plan
The general future aim is to ensure that a client and her son are released from domestic violence. Moreover, the future sessions will be oriented toward replacing clients dysfunctional thoughts with the functional ones. In fact, it is necessary to concentrate on eliminating malevolent sense of the self (feel like a slave), sense of social isolation, and belief that an abusive spouse is a danger that cannot be overcome. This purpose needs to be achieved by continuing to implement the skills of the cognitive behavioral therapy. The three skills, namely guided discovery, behavioral restricting, and behavioral activations, will be utilized in combination. Identified alternative ways of treatment will be considered. Furthermore, detected ethical omissions will be eliminated.
Self-Assessment of Empathy
The level of empathic involvement is not high. It means that the therapist succeeds in avoiding vicarious trauma. Moreover, well-controlled empathy encourages a client to concentrate on positive matters and engages her strengths, thereby precipitating action. Hence, a counselors non-verbal means of communication provide an impression that she lacks confidence and experience in dozing emotions. In other words, role played needs to be mastered to remove the feeling that a therapist struggles to find proper words and utilizes empathy rationally without actually feeling that way.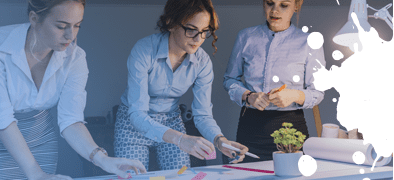 Like this
sample essay?
Order a Custom One Created by Professionals
DISCOUNTS