You can use this sample
FREE ESSAY for inspiration

Definitions of Child Discipline and Child Abuse
Discipline is the process that aims at training children in values and the consequences of their behavior. The concept of discipline is different from punishment, but parents often use the latter as a common disciplinary response. Physical punishment can be defined as the use of physical force to cause pain but not injury.
Therefore, even though corporal punishment refers to severe disciplinary practices, it is usually not considered an abuse. However, the definition of child abuse is different in most countries, and opponents of physical punishment claim that the practice undermines the basic human rights and dignity of a child. In the recent decades, there has been a decrease of approval of corporal punishment among the US parents, and many debates attempted to draw a line between corporal discipline and child abuse. The main problem in determining the exact point where discipline ends and abuse begins is that this line is highly subjective and depends upon a range of social, cultural, economic and individual factors. This paper argues that there is no precise and universal distinction between abuse and discipline, and parents' conception of physical abuse differs in contexts of different cultural background, parental education, child's individual characteristics, family status, income and size, and other variables.
Discipline
Discipline is the systematic process that aims at training individuals, especially children, in activities, values and norms. Although the term 'discipline' sometimes carries a negative connotation of enforcing order through punishment, it is different form punishment because it places emphasis on values and the consequences of one's behavior. To discipline someone means to develop his/her moral and emotional concepts in order to develop a sense of responsibility for his/her actions and become able to tell good from bad. Discipline of children often involves punishment in tis various forms (Arshad, Fitzgerald, & Salahuddin, 2009).
Save 25%
Make your first order with 15% discount (with the code "best15") and get 10% OFF MORE for ALL orders by receiving 300 words/page instead of 275 words/page
Physical discipline. Physical discipline isa form of discipline that resorts to corporal punishment, which Straus defined as "the use of physical force with the intention of causing a child to experience pain, but not injury, for the purpose of correction or control of the child's behavior" (as cited in Fontes, 2002). From the point of view of public health professionals, corporal punishment is "a form of interfamilial violence associated with short and long-term adverse mental health outcomes" (Fontes, 2002). Corporal punishment in the US is an issue of public debate, whereas Americans tend to approve of the use of this form of discipline, but the tendency is decreasing. However, many Americans still use physical disciplinary measures to their children. Giles-Sims, Straus, and Sugarman state that "almost all children in the United States are spanked by their parents at some point in their lives" (as cited in Fontes, 2002).
Opponents of physical discipline appeal for human rights and claim that corporal punishment threatens human dignity and the rights to bodily integrity protection. The practice also  undermines children's self-esteem and, and thus has to be abolished. Many countries, such as "Sweden (1979), Finland (1983), Denmark (1997), Norway (1987), Austria (1989), Cyprus (1994), Latvia (1998), Croatia (1999), Israel (2000), Germany (2000), Iceland (2003) and, most recently, Ukraine (2004) and Romania (2004)" have forbidden corporal punishment of children in all forms under law (Arshad et al., 2009).
Abuse
Only recently, the practice of beating children has been regarded as abusive behavior. Until the end of the previous century, neither the state nor society interfered in child's discipline as long as caregivers did not murder or inflict mutilations.
A bit earlier, children had little more rights than those of their parents' possession. Generally, severe discipline was justified under strict guidelines in the Bible (Gullatt & Stockton, 2000). In the US, corporal punishment reduced drastically "from 94% in 1968 to 68% in 1994" (Fontes, 2002). However, the rates of physical punishment remained high among African American families, in the South, and among parents with fewer years of education (Fontes, 2002).
The Queensland Department of Health state that "child abuse is any act of omission or commission that endangers or impairs a child's physical or emotional health and development" (as cited in Partington, 1988). This definition is open-ended and leaves room to wide interpretation. Despite the raising awareness of child abuse caused by physical discipline, global community cannot reach an agreement about the definition of child abuse. While some countries determine abuse by parents' behavior, others base on its consequences on a child or intention of parents. On the one hand, intent and behavior may be valid principles to judge on the presence of abuse (Runyan et al., 2010). On the other hand, it is difficult to justify intent and make it less prone to subjective perceptions, as well as determine whether parental behavior was excessive or reasonable.
VIP Services
Get Order prepared
by top 10 writers
Full PDF plagiarism
report
VIP Services
package - 29.98USD
20% OFF
Get order proofread
by editor
Get VIP Package Now
The Line between Discipline and Abuse
There are many discussions about the difference between reasonable disciplinary measures and child abuse. More importantly, there is no agreement on where to draw the line between corporal discipline and abuse. According to Graziano, the issue can be visualized as a continuum of intensity of physical discipline. On one end, there are the most violent acts of corporal punishment that result, for example, in a murder or mutilation. On the other end, there are non-abusive acts of physical impact, for example, a light slap to a child's hand when he/she spread hands to the fire. Thus, actions that are located at the very ends of the continuum are most likely to be considered abusive or non-abusive respectively by the vast majority. However, closer to the center of the line, the perception of "allowable" and "reasonable" acts begins to blur, and perceptions separate. Therefore, neither public opinion nor state laws provide help in interpreting the appropriate extent of corporal punishment (Fontes, 2002).
However, the Graziano's continuum allows tracing the connection between the physical punishment and child abuse. He discovered that many cases of abuse start as "reasonable" acts of physical discipline (Fontes, 2002). For example, a parent may use light corporal punishment, but he/she may accidentally injure a child. In addition, regular use of physical punishment may eventually lead to abuse due to lighter methods of physical discipline becoming ineffectiveness over time. Moreover, Strauss concluded that the more frequent physical punishment acts are, the higher is the risk of child abuse (Fontes, 2002).
You will receive these EXTRAS at no additional charge ($57.30)
FREE

Plagiarism Report Screenshot

(on request)
FREE

Bibliography / Reference Page

FREE

Revision within 2 days

(48 hours)
FREE

E-mail Delivery

FREE

Formatting

FREE

Outline
Child Abuse Prevention and Mitigation
Counseling Families
Counseling is applied to families that use disciplinary methods that include physical abuse. However, the reported cases usually deal with situations when discipline in a family is harsh but remains within the limits prescribed by law. Parents have a legal right to use harsh methods of discipline as long as they do not resort to child abuse. Thus, if the counselor wants to eliminate the practice of physical punishment only, he/she might advise parents on the more gentle ways of discipline without using force, or using only mild physical punishment, such as a hit with an open hand on a clothed child's back. However, as stated above, counselors should keep in mind that the use of even light forms of physical punishment increases the risk of child abuse, and this fact should be taken into consideration by both counselors and parents (Fontes, 2002).
Other Preventive Measures
Other measures of reducing the practice of corporal punishment include developing public information campaigns. These programs should educate and raise awareness on the factors contributing to child abuse and proper ways of child rearing. Another approach is to use the mass media in order to promote responsible behavior and inform public on the ways to prevent problems of child abuse. In addition, professional education of individuals working in the child protection areas should include appropriate training in the aspects of child abuse (Barber-Madden, Cohn, & Schloesser, 1988).
Don't waste your time on boring tasks!
Order
Why Do You Need to Choose Our Writing Company?
Consequences of Physical Discipline and Abuse
There is criticism regarding the effectiveness of physical punishment in child's discipline. Mild physical punishment has an immediate positive effect on a child's compliance but has negative consequences in the end (Arshad et al., 2009). Non-compliant behavior is more common in children that experience corporal punishment routinely.
In addition, physical punishment can lead to a range of other problems in children.
Social behavior. Children that are subject to corporal punishment may develop aggression, delinquent behavior, violence, sexual deviance, substance abuse and other social misconducts (Arshad et al., 2009).
Cognitive development. Children have low academic achievements, poor adjustment to school, low self-esteem and increased susceptibility to ADHD and learning disorder (Arshad et al., 2009).
Parent-child relationships. Children experience poor quality, lack of warmth in parent-child relationships, and insecurity (Arshad et al., 2009).
Psychiatric problems. Children have high risk of depression, anxiety, inclination to suicide, autism dyspraxia, bipolar disorder and others (Arshad et al., 2009).
Moral internalization. Children develop poor morals and conscience, become selfish and egocentric (Arshad et al., 2009).
Factors that Contribute to Blurring the Line between Child Abuse and Discipline
Discipline turns into acts of child abuse when the perceived norms of punishment begin to blur. This usually happens under the influence of various factors, mainly the cultural context and individual characteristics of a parent. Specific social, economic or environmental stressors may also influence cultural and familial features.
Culture in Discipline and Abuse
Many works on child abuse and discipline have found that child rearing greatly depends on the culture. Information about the 'proper' ways of child rearing is passed from previous generations in form of cultural knowledge. Therefore, in each culture, there are different customs and practices that regulate child discipline (Fontes, 2002). Even within the US, ethnic and cultural subgroups have different norms concerning the approaches to enforce compliance. For example, studies of the 20th century stated that in African American families, it was common to hit a child with a belt to the bottom while European Americans used an open hand. Among Asian Americans, it was more common to spank a child to the face (Fontes, 2002). However, different ways of punishment do not determine that a child is being abused as each of these ways may be applied with varied force and frequency (Fontes, 2002).
Child Abuse in the US as Compared to Other Countries. It is complicated to determine real rates of child abuse in most countries since only a small part of the cases are reported due to the absence of the mandatory child abuse response systems (Runyan et al., 2010).
Your academic success is just in a few clicks!
Start now
The WHO Report on Violence and Health in 2002 and the UN Report on Children and Violence in 2006 reported that child abuse is a serious problem in any country of the world. Although these reports stated that it is complicated to compare the rates of different countries, they also suggested that the process of data collection encouraged public awareness of the issue and had a mitigating effect on child abuse (Runyan et al., 2010).
Few Simple Steps to Get your Perfect Paper Done

Runyan et al. (2010) developed a rank of countries in order of the average level of maternal education (Figure 1). Data suggests that lower number of years of education contribute to harsher physical discipline. The patterns of punishment methods in 19 communities signal about the difficulties of child rearing and different ways that parents use to achieve child compliance. In this case, culture is a variable that forms parental perception of the appropriate norms of discipline. For example, in some countries, parents are more likely to treat children with force, while in others it is common for parents to slap children and hit them on the head (Runyan et al., 2010).
Child Characteristics
Child behavior. According to Arshad et al. (2009), children's aggressive behavior is three times more likely to be punished by the application of physical force. Older children are most often hit for "being cheeky or answering back." In general, children who often argue with their parents experience corporal punishment most frequently. The rates of physical abuse are significantly higher among children who have a tendency for delinquent acts, problems with compliance and building relationships with other family members. In addition, children with health problems or disabilities are at a greater risk of physical punishment. 50 to 95 per cent of mothers reported to always resort to corporal measures to deal with "not eating at meal times, not concentrating, colic, night crying, dangerous plays and separation anxiety" (Arshad et al., 2009).
Hurry Up!
Get your 15%OFF
for your 1st order!
With the code best15
Age and gender. Younger children have a higher risk of suffering from physical discipline while older ones are more likely to be scolded and criticized as way of ensuring obedience (Arshad et al., 2009). The study of Nobes and Smith discovered that "52 per cent of the one-year-old British children in their survey were smacked at least weekly, compared to only 35 per cent of seven-year-olds" (as cited in Arshad et al., 2009). This evidence can be explained by the fact that preschoolers are in a stage of hyperactivity, when they experience the desire for independence and exploring their surroundings. Younger children tend to show negative reactions to parental prohibitions and inadequate understanding of danger, which is more visible in boys who suffer from 10 per cent more harsh corporal punishments than girls (Arshad et al., 2009).
Parental Characteristics
Parents below thirty use corporal punishment more often than older parents. Teenage mothers are more likely to use of harsh physical discipline on a regular basis. This can be attributed to higher levels of stress experienced by younger parents. Both parents may use physical punishment, but mothers tend to use it more often than fathers do and fathers are more likely to hit children of the older age group. Some studies also found that a lower level of education of mothers affects their use of physical punishment or harsh emotional punishment (Arshad et al., 2009). In addition, there is a correlation between both verbal and physical punishment. For example, parents who yell at children more often, use physical punishment more often as well (Arshad et al., 2009).
Parental Frustration
There is a strong connection between parental frustration and corporal punishment. Such parents are reported to hit their children twice as much as parents who do not have feelings of frustration or aggravation. Other parental problems, such as alcohol or drug abuse, also tend to lead to harsher child punishment. Another factor that has a positive correlation with child abuse rates is spousal abuse. According to Eamon, parental frustration and physical punishment are related to growing parental conflict, because parents may divert anger and from the marital relationship to the parent-child relationship (Arshad et al., 2009).
Have you got any questions? So contact us for all your writing needs!
Another source of frustration is parents' own experiences of physical discipline measures as a child, which greatly increases the risk of using harsh corporal punishment on their own children as an adult. However, studies claim that parents who experienced physical abuse as children are likely to use physical punishment. Many parents do seem to demonstrate some inconsistency about the appropriateness of physical punishment. Although, according to Graziano, 93 percent approved of the use of physical measures, 85 percent claimed they would rather not use it, while 20-30 percent of parents who hit their children consider it to be the "right thing" (Arshad et al., 2009).
Family Characteristics
Family Size. Although there is no evidence of relationship between size of a family and the use of a particular disciplinary method, larger families have an increased risk of parent physical punishment as well as higher prevalence physical practices (Arshad et al., 2009).
Marital Issues. In familiesconsisting of single mothers, there is twice as large likelihood of using corporal punishment than in families that have both a father and a mother. Another marital factor that increases the likelihood of physical punishment in 2.5 times is spousal abuse. In families that experience domestic violence, more families (50 percent) have incidents of spanked children at least once a week than in families without domestic violence (24 percent) (Arshad et al., 2009).
Socioeconomic Status. In low-income families, mothers are more likely to resort to physical disciplinary measures and use harsh punishment. The risk of child abuse increases in families with a low socio-economic status, high number of children, and instability of habitation. In families that live in poverty, boys are four times more likely to suffer from physical punishment than those in non-poor families. However, evidence suggests that employed parents of younger children use physical punishment more often than their unemployed counterparts (Arshad et al., 2009).
Conclusion
Despite much discussion about the line between discipline and child abuse, there is no agreement on how to differentiate these terms. If depicting them in terms of a continuum of intensity of physical measures, on one end, there would be the extreme acts of corporal punishment, and on the other end, there would be non-abusive acts.
Save your time for something pleasant!
Order
Those acts in between, fall into a category of open-ended measures that can be considered as an abuse by some people and appropriate discipline responses by others. The issue is more complicated because state laws also cannot provide a concise distinction between the two concepts, and most of definitions of abuse leave a wide room for interpretation. Subjective perception of appropriate physical methods of child discipline depends mostly on cultural norms of the family. Community norms of the appropriateness of a disciplinary practice are a product of the context in which the discipline is used. Other factors include the level of education of parents, their social and economic status, as well as individual child's characteristics. However, there are common traits for most of the cases of physical punishment. For example, many cases of abuse begin as "reasonable" physical discipline and result in accidental injuries or worse. In addition, regular corporal punishment practices tend to become more severe over time.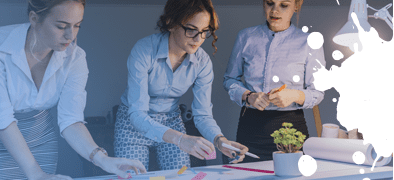 Like this
sample essay?
Order a Custom One Created by Professionals
DISCOUNTS