Pharmacological drugs are utilized in both in and out of hospital settings to treat different health problems including pain, which is a symptom of many diseases such as cancer. According to Jacob and Mathew, the World Health Organization (WHO) estimated that in 2011, at least 20 million people on the planet needed end-of-life palliative care with 78% of this population living in middle and low-income countries (1). These people required pain relieving medications, especially opioids, among which morphine is the most likely to be utilized. This drug is of choice in treating moderate to severe pain in emergencies, after operations, and at homes (Stefano et al. 53). Being called a narcotic, morphine is an opioid pain medication administered in short and long acting formulations. It is an injectable drug, which also comes in the form of oral tablets, liquid, and capsules (Mount Regis Center). Morphine has a rich history and wide usage due to its efficacy in curbing moderate to severe pain despite the debilitating side effects like addiction. However, its adversity can be mitigated through the adoption of effective strategies.
THE HISTORY OF MORPHINE
Morphine and its application for medicinal and recreational purposes are documented in the historical records that date back to many centuries. The evidence of human use of opium and its products is recorded in the sixth millennium BC. Ancient societies all the way through the Renaissance period used opium to create a variety of products that were progressively used often resulting in subsequent addiction (Brook et al. 50). The potency of opium could not be elucidated, controlled, or predicted since the active moiety was unknown during this historical time. The first person to initiate the identification of morphine as the active ingredient of opium was Friedrich Wilhelm Serturner (Brook et al. 50). Between 1805 and 1816, the pharmacist assistant first tested this active ingredient (morphine) on dogs that resulted in their death. After trying smaller doses of the drug on himself, he discovered that this medical substance provided relief and euphoria in addition to adverse consequences such as nausea, vomiting, and psychiatric effects. This step was the beginning of understanding the functions of morphine before their application in the treatment of pain resulting from different causes.
The scientific study of morphine and its use in providing pain relief gained immense popularity. Following the study of isolating morphine from opium by Serturner and the contributions from other scientists, Sir Robert Robinson came into the equation. The subsequent elucidation of the chemical formula of morphine and the derivation of its structural formula helped Robinson to win the Chemistry Nobel Prize in 1947 (Brook et al. 50). Evidently, there is a gap of almost 150 years between extracting morphine from opium and creation of the structural and chemical formulae. Nevertheless, the attempts to synthesize this therapeutic substance do not match the levels of advanced knowledge gained by humans in plant-based extraction from the poppy plant, which is its primary natural source (Brook et al. 50). According to Brook et al., the complication in making further discoveries concerning this medication is a socioeconomic and political problem; at best, the relationships between the countries that import opium painkillers and those that grow the poppy plant for morphine extraction remain unstable. Therefore, history reveals that despite having much research and knowledge on morphine and its usage in pain relief, a lot of aspects still require consideration.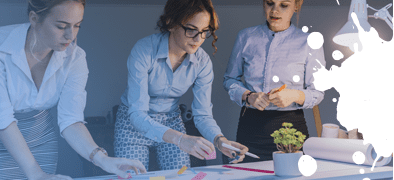 Like this
sample essay?
Order a Custom One Created by Professionals
THE USAGE OF MORPHINE IN AND OUT OF HOSPITAL SETTINGS
Morphine is an opioid analgesic utilized in treating patients suffering from different conditions with moderate to severe pain among many other symptoms. Rockwood reiterates that this opium product is a prescription drug used in addressing both acute and chronic pain of moderate to severe intensity as a result of diseases or serious injuries and after surgeries (53). The drug is administered via continuous microinfusion devices for either epidural or intrathecal route in the treatment of severe intractable chronic pain. The duration of analgesia ranges from three to seven hours after administration (Rockwood 54). Extended-release forms of this product are usable in treating moderate to severe pain in situations requiring not only continuous but also around-the-clock opioid analgesia for an extended period of time (Rockwood 54). Essentially, the effectiveness of morphine pain has earned it irrevocable fame in the field of medicine.
Further, morphine has a hugely beneficial impact on improving breathing symptoms associated with diseases of the respiratory system. Schrijvers and van Fraeyenhove explain that immediate-release morphine provides substantial benefits in reducing breathing difficulties, especially shortness of breath due to cancer and non-cancer causes (514). Apart from being a pre-anesthetic medication, this opium product offers relief of dyspnea in both pulmonary edema and acute left ventricular failure (Naqvi et al. 12). In the case of breathlessness when an individual is at rest on minimal exertion due to conditions like end-stage cardiorespiratory disease or advanced cancer, regular and continuous low-dose sustained release of this medication substantially reduces this symptom ensuring continuous results (Parshall et al. 435). Therefore, the ability to eliminate breathing issues in cardiorespiratory diseases of morphine are outstanding, which makes it a widely used analgesic both in and out of care providing facilities.
Standard
We ensure you that our custom writing service will find an appropriate writer in the subject mentioned in the order description/attachments. Your order will be delivered according to the set deadline and the quality of writing will be high.
Standard
Premium
This option is for clients who want their order to be quickly assigned to one of our professional writers. "Premium quality" includes a "detailed plagiarism check" option – we will provide a PDF report that includes comments from one of our Editors about plagiarism check results (+10% to the order total)
Premium
Supreme
In addition to receiving a detailed plagiarism check, customers who order supreme quality of writing get a paper written by one of our top 30 native American writers. If you want your order to be our highest priority, choose this option. (+15% to the order total)
Supreme
PROBABILITY OF ADDITION FOR MORPHINE USERS
Morphine is one of the potent drugs with a high risk of addiction development among its users, especially when misused or abused. Over the past ten years, the global utilization of opioids has been increasing; abuse cases in teenage years are rare, and the prevalence rates above the age of 18 are at 0,37% with male to female ratio being 1,5:1 (Mount Regis Center). According to the Mount Regis Center, the highest prevalence rates for the abuse and addiction to morphine in individuals aged 29 and below is 0,82%, after which this problem decreases to an estimated rate of 0,09% in elderly persons of 65 years and above. In the United States particularly, the situation is much worse. The renowned 2008 National Survey on Drug Use and Health established that about 12 million of Americans of a minimum age of 12 years abused prescription drugs including morphine. This proportion accounts for almost 5% of the entire population of the country (Ekern). Morphine is one of the principal causes of high prevalence rates of emergency room visits after alcohol and other drugs consumption combined; in fact, emergency rooms are most of the places in which this painkiller is prescribed (Ekern). Therefore, the likelihood of addiction in morphine users is high with the probability varying across different age groups.
IMPACT OF MORPHINE IN USERS
The influence of morphine and other opioids is attributed to the inhibition of neurotransmitter release and binding of neurons in the brain. This product binds post and presynaptic nerve terminals, and the presynaptic binding is mostly inhibitory to produce the significant impact of the drug on the nervous system (Kim et al. 646). Due to this effect on the functioning of the brain, individual users experience euphoria that affects their psyche. Further, the body responds by displaying sex-related and sexuality symptoms if the drug is used for an extended period of time. Some of the effects include the development of fertility problems due to the reduction in potency and libido (Mount Regis Center). As such, men can have abnormal ejaculation and the changes in reproductive hormones; on the other hand, female users can have ovarian cycle disturbances and hormonal changes that result in symptoms like irregular menstrual periods.
Apart from the above mentioned, morphine usage produces life-threatening side effects, especially when taken in large doses. Mount Regis Center explains that morphine binds to neurons by inhibiting endogenous opioids in the brain to reduce neuronal excitability. This reduction is responsible for euphoria associated with the use of narcotic drugs (Khalili?Mahani et al. 1003). The opiate relieves pain by causing euphoria, which further relieves anxiety and suppresses hunger in addition to making individuals feel drowsy. Unfortunately, the adverse impacts are associated with inhibiting respiration, which can cause respiratory depression and even lead to coma and death (Mount Regis Center). Adverse impacts of the drug reduce an individual's general health status; however, its use increases the quality of life for those experiencing pain associated with severe health problems like cancer.
MORPHINE AND ITS USE IN CHRONIC DISEASES
Although patients with chronic diseases are routinely prescribed morphine for pain relief, this medication is contraindicated in some cases. Since it depresses the respiratory system, patients suffering from conditions like asthma and respiratory distress should not use this opium chemical (Ethypharm 4). Further, those with convulsive disorders, severe CNS depression, brain and head trauma, hypotension, and severe liver cirrhosis need to avoid the use of morphine as well (Ethypharm 4). It should also be mentioned that the drug causes constipation, urinary retention, nausea, and vomiting as its side effects; as such, people with these symptoms should avoid morphine due to the likelihood of symptoms exacerbation. Therefore, prescription of this medication should be patient-centered to rule out contraindications.
Your academic success is just in a few clicks!
Start now
WITHDRAWAL FROM MORPHINE
Morphine addiction makes the body of users develop an absolute dependence on the drug. The withdrawal entails stopping the use of this opiate among addicts, which further leads to various reactions of the organism. The type and severity of symptoms vary with time after withdrawing the opiate. From 6 to 14 hours after the last use of morphine in addicts, mild depression, sweating, anxiety, irritability, and craving for the drug occur (Global Information Network About Drugs [GINAD]). From 14 to 18 hours, the addict starts yawning, crying, and sweating heavily as depression symptoms worsen (GINAD). After 72 hours, individuals may experience goose pumps, runny nose, intestinal cramps, racing pulses, aching limbs, involuntary ejaculations, cold and hot flushes, increased pain sensitivity, rapid loss of weight, and insomnia; severe symptoms occur from 48-96 hours; they subside after 8-12 days (GINAD). Therefore, it is evident that morphine withdrawal symptoms may be complicated and varying causing individuals to relapse.
POTENTIAL SOLUTIONS TO MORPHINE ADDICTION
Apart from the prescription medications to treat addiction, behavioral therapy and counseling are also significant. In this regard, competent health professionals should be involved in prescribing drugs like clonidine, naltrexone, methadone, and buprenorphine, which reduce the craving symptoms upon morphine withdrawal. GINAD asserts that addressing physical and psychological dependence requires behavioral therapy sessions in order to uncover the causes of addiction. Group therapy is also essential for addicts to share their experiences in dealing with this health problem (GINAD). Changing the physical environment and removing environmental motivators for morphine usage is equally crucial in preventing relapse, which is a common problem. Therefore, professional help and the adoption of effective treatment modalities including pharmacological and behavioral therapies is required in treating morphine addiction.
CONCLUSION
Morphine is commonly used in treating moderate to severe pain despite its adverse effects that can be dealt with under professional assistance. The drug has a rich history starting from its continuous usage without knowing the active opium ingredient from the poppy plant to extracting morphine and creating chemical and structural formulae. The drug inhibits the neuronal action of endogenous opioids to cause euphoria, which increases the likelihood of addiction. Pain relief is the positive effect that makes this substance valuable in treating pain. However, the side effects are severe, especially depression of the respiratory system that can result in death. Fortunately, a combination of behavioral and pharmacological therapies under the guidance of health professionals is effective in treating opiate addiction.
DISCOUNTS