You can use this sample
FREE ESSAY for inspiration

Human Resources Development
Airbnb is an online platform that helps travelers worldwide to rent an apartment for a short time. People using the company's services search for enjoyable experiences, so Airbnb devotes specific attention to managing their human resources. Only qualified employees are able to provide excellent services and make customers return to the company.
This paper will discuss staffing, personnel development, compensation, safety, health, and employee relationships. The analysis of staffing will include such elements as the recruiting process, ensuring diversity, and requirements to the applicants. The discussion of human resources development will be focused on the ways of expanding employees' experiences. Moreover, people still pay attention to the compensation rates and benefits packages during applying for a job, so the paper will study the approaches to compensation within the company. Finally, safety & health, as well as employees' relationships, are extremely important for the productivity of any organization because employees need to feel safe and comfortable to provide services of high quality. Airbnb has achieved high popularity among customers and employees due to its exclusive approaches to managing human resources and addressing the needs of both sides.
Staffing
Two of the company's founders are graduates of the school of design, so the staffing of Airbnb also includes some designing instruments. In particular, Airbnb applies a Disney style storyboard approach to recruiting (Meister, 2015). For example, HR specialists use storyboards for hiring practices. The focus is predominantly on emotions during the best and the worst hiring episodes. After that, the HR team and the company's top managers try to determine how they want potential candidates to feel. Interestingly, Airbnb devotes such attention to feelings of people during the hiring process because the company's core value is being a wonderful host. This approach has led to good results: approximately 80 percent of engineers accept a job offer from Airbnb, and the rate for other specialists is even higher (Meister, 2015).
You will receive these EXTRAS at no additional charge ($57.30)
FREE

Plagiarism Report Screenshot

(on request)
FREE

Bibliography / Reference Page

FREE

Revision within 2 days

(48 hours)
FREE

E-mail Delivery

FREE

Formatting

FREE

Outline
The company hires people from different backgrounds; particularly, Airbnb has a good ratio of female and male workers. The raising of the proportion of women was achieved by applying a few specific methods during the recruiting process. First, HR specialists remove the names of individuals on the projects. Second, they ensure that at least one female staff member is available during a panel of an applicant with a data science team. Finally, Airbnb introduced a series of tasks "Small Talks, Big Data" to rise interest of women to a career in data science.
Essentially, Airbnb values people with extensive work experience and qualifications. However, many of the company's employees have only a few years of work experience and minimal qualifications. These two elements also provide diversity to the company, which is highly important for the industry where Airbnb operates. Today, the company is searching for ways of expanding its racial diversity.
Currently, Airbnb aims to make and strengthen an employee-centric experience for developing human resources and their engagement. Such an approach means that the company creates development opportunities together with the staff members as well as relies on crowd-sourcing skills and knowledge, which are necessary for the career success of everyone (Meister, 2015). Therefore, Airbnb decided to reject the traditional system of human resources development where the company introduces already created learning initiatives to the employees. Instead, Airbnb allows its employees to participate in creating learning initiatives for developing their talents. This means that the company's employees have a voice.
Don't waste your time on boring tasks!
Order
The company operates in the hospitality industry, so it tries to develop human resources by providing their employees with travel opportunities. For example, Airbnb offers travel credits, so each employee can spend $500 on renting Airbnb home once a quarter. When the quarter ends, the employees lose their money. Therefore, the employees normally travel at least four times a year. This initiative is highly beneficial for human resources development due to several reasons. First, individuals obtain practical experience about Airbnb's services, so they can create their own ideas about the company's development. Second, traveling allows the employees to understand customer needs better. Moreover, they can increase customer's interest and excitement about traveling around the world and staying in locals' homes. Third, travel credits increase productivity and motivation of the employees because they are always full of new impressions and ideas. To summarize, the main principles of Airbnb's human resources development are involving employees in creating learning opportunities and expanding their traveling experiences.
Compensation
In Airbnb, the compensation rate depends on work experience, location, type of job, certifications, and skills. Thus, the employees with five-nine years of work experience usually have about $113K for a year (PayScale, 2015). However, the report of PayScale (2015) says that forty-nine percent of individuals have only one-four years of work experience, so Airbnb Company pays them approximately $90K per year. As for the impact of location on compensation, the company's employees enjoy the highest payments in Texas; particularly, PayScale (2015) found that the average wage in this state reaches $168K per year.
The report also demonstrates that Airbnb values Software Engineers more than Content Strategies. Thus, the employees holding the first position can earn approximately $110K per year whereas the employees holding the second position can receive about $56K. The kind of certification and degrees is also extremely important. For example, Airbnb employees having a Doctor of Philosophy earn approximately $145K while the earnings of employees having Bachelor of Arts reach $49-104K (PayScale, 2015). Besides, the compensation greatly depends on the employees' skills: Airbnb workers that claim proficiency have an average income that reaches $178k per year. Other valuable skills for the company are Data Analysis, Project Management, and SQL.
Save 25%
Make your first order with 15% discount (with the code "best15") and get 10% OFF MORE for ALL orders by receiving 300 words/page instead of 275 words/page
Apart from wages, Airbnb offers paid vacation days to most of its employees. Additionally, about thirty-five percent of the employees enjoy paid sick days (PayScale, 2015). The company also provides health insurance including dental services for most of the personnel. Finally, Airbnb's employees enjoy such benefits as the casual working environment, free beverages, and pets at work.
Safety & Health
The company provides outstanding physical, emotional, intellectual, virtual and aspirational experience for its staff members, so this allows concluding that the employees enjoy safety and health. For example, the employees are encouraged to try delicious and healthy meals in the meeting rooms. Airbnb also offers different varieties of food; particularly menus include some national dishes from 191 countries where the company operates (Meister, 2015). Thus, the employees in San Francisco can try food options from India.
Besides, Airbnb protects psychological health of personnel through creating appropriate workspace environment. Thus, the company tries to reduce the difference between work and home. For example, workspace includes a kitchen, places for meditation and yoga, gaming facilities, a green atrium and opportunities for writing on the walls (Meister, 2015). Airbnb also uses some components of outdoors to raise the productivity of personnel. For example, the employees can see plants and murals from rural areas in the office. The company states that such kind of workspace helps to achieve the effect when "everyone belongs to life" (Meister, 2015). This outcome is one of the company's major objectives.
The company protects emotional well-being of employees through providing volunteering opportunities. When the person serves others free of charge, he/she feels more satisfied. Airbnb's employees can spend four hours per month for volunteering. Normally, they help their communities working together with local hosts or customers. For instance, the employees in Portland (Orlando) help homeless people whereas local hosts can donate some money for this initiative (Meister, 2015).
As it has already been discussed, most of the employees have health insurance, paid vacation days, and even paid sick days. This fact allows saying that the company protects the health of its staff. Moreover, comfortable workspaces help to reduce the risks of developing illnesses. Thus, staff members have many opportunities for decreasing work-related stress and having healthy nutrition. Travel credits and volunteering opportunities also protect the health of people because new experiences and emotions have the positive impact on psychological and physical health. Therefore, Airbnb uses various approaches to providing safety and health to its employees. The company's major focus is on varied experiences and comfortable workspace environments.
Employee & Labor Relationships
Essentially, Airbnb strives to keep good employee & labor relationships. To exemplify, it tries to make an alliance with SEIU, one of the largest labor unions in the country. SEIV admits that Airbnb pays competitive wages and provides the employees with a voice through their union (Wee, 2016). In addition, the company is considering the ways of using its online platform for creating well-paid union jobs. This is expected to help families to deal with economic inequality (Wee, 2016). Besides, expanding the number of union members would strengthen the voice of Airbnb's employees. Currently, the company's staff members have the ability to participate in creating initiatives for developing their talents. They can also choose the space where they want to work, so they do not have to stay in one place during all day. Therefore, Airbnb offers freedom and voice to their employees.
VIP Services
Get Order prepared
by top 10 writers
Full PDF plagiarism
report
VIP Services
package - 29.98USD
20% OFF
Get order proofread
by editor
Get VIP Package Now
The high value of employee & labor relationships within Airbnb could be proved by the Glassdoor ratings: it says that Airbnb is the best place to work in the United States (Sexauer, 2015). This rating is based on opinions of the company's employees, which means the latter ones are satisfied with their workplace. In particular, Airbnb obtained overall rating 4.5 out of 5 (Sexauer, 2015). The employees also accept the leadership style of their CEO: his approval rating is 98%. Furthermore, Airbnb's staff members highly value such company's benefits as vacation plans, free yoga classes, free meals, and complete coverage of childcare costs for single parents. The employees also highly appreciate travel opportunities. Another possible reason is the satisfying ratio of men and women as for a teach organization. This means that the employees have more enjoyable relationships between each other than the employees in other similar companies do: other tech startups prefer hiring males, which makes representatives suffer due to lack of diversity.
Conclusion
In conclusion, Airbnb has achieved significant results in managing human resources. It is currently the best place to work in the United States: people can feel the exclusiveness of the company from the first moments there. Importantly, Airbnb's core value is being a good host, so all applicants feel the support during the recruiting process. Another peculiarity of the organization is comfortable workspaces: each employee can enjoy free meals, yoga classes, connection with nature, and freedom of movement. The last benefit means that people can choose a place for work on their own. Apart from reasonable payments, the employees also receive coverage for children costs and health insurance. Therefore, they feel protected. Airbnb's employees also have a voice; particularly they participate in creating learning initiatives for developing their talents. Comfortable workspace environments, health insurance, relaxation opportunities, travel credits and healthy food also help Airbnb to provide safety and health for their employees. The company claims that its major aim is to provide physical, emotional, intellectual, virtual and aspirational experience for staff members. This means Airbnb does devote specific attention to human resources management and wants everyone to be satisfied with working conditions. In the future, the employees or their friends and relatives can become clients of Airbnb, so job satisfaction is highly valuable for the company's success.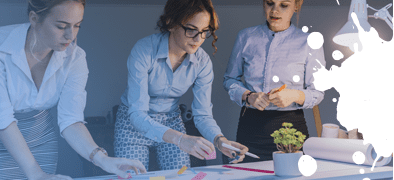 Like this
sample essay?
Order a Custom One Created by Professionals
DISCOUNTS