You can use this sample
FREE ESSAY for inspiration

Research the Ethics in Therapy and Group Therapy
The paper explores ethics in therapy and focuses on group therapy. It researches ethical rules within groups, investigates ethical and psychological advantages and disadvantages of group therapy as compared with individual counseling. It highlights that a lot of ethical psychological features of the group work differ from individual counseling. They show a wider range of applying of group therapy. The paper explores the group therapy in several psychological studies. It emphasizes that the group therapy allows a patient to interact in a specially created environment with other people.
This feature makes the process of self-identification faster. The interaction with others helps a patient clarify the vague image of their own individuality. The paper also compares the group therapy with individual counseling; it shows that in the case of individual work, the process of self-study and self-recognition can be more extended in time. It concludes that in a choice between group therapy and individual counseling, a therapist usually chooses the first option as it has a wider range of applications. The method brings a strong result in terms of self-discovery, self-exploration, and self-knowing.
Psychotherapy helps a lot of people cope with a variety of psychological problems, expand the scope of their capabilities, feel comfortable. Initially, psychotherapy was carried out only in individual mode, which presupposed a dialogue between two people: a patient and a therapist. However, over time, the need for an additional tool to work with the patient, the group therapy, has appeared. Nowadays, a therapist usually prefers a group therapy to individual counseling in most cases as the first has a wider range of applications. Moreover, it brings a strong result in terms of self-discovery, self-exploration, and self-knowing. In order to confirm this thesis, several questions are to be researched: ethics within groups, unique ethical features regarding the group therapy (advantages of group counseling, issues or disadvantages of it as compared to individual counseling), and the choice between individual and group therapy.
Ethics within Groups
A huge contribution of psychotherapy is the personal development of an individual (Weld & Eriksen, 2007). When all other methods of treatment are useless, psychotherapy treats people not only from psychological diseases but also from physiological illnesses that are caused by mental ailments. At the same time, the professional ethics of group therapy employs a specific pattern of relationships of more than two people. Working with several individuals or a psychotherapeutic group is more complex and includes several specific issues to be effectively managed: a set of ethical standards, involuntary participation in the group, a problem of confidentiality, and a question of participants informing.
VIP Services
Get Order prepared
by top 10 writers
Full PDF plagiarism
report
VIP Services
package - 29.98USD
20% OFF
Get order proofread
by editor
Get VIP Package Now
1. General ethical standards include, or a therapist should
Ensure and respect the rights of patients: let them choose when and what to talk about in the group, minimize any form of pressure, violating the right to the self-determination of all participants, prevent attempts of the humiliation and rude behavior (Southern, Smith, & Marvarene, 2005).
Have a developed sense of personal identity, know the psychological needs of participants, style of behavior, the influence on patients, and the work of the whole group (Reynolds, 2014).
Clearly understand their own role and function in the group and familiarize participants with them.
Be well prepared to work with the specific nature of the group and have appropriate professional qualification requirements.
Know and understand the theoretical principles of psychotherapeutic groups (Scher & Kozlowska, 2012). It means the ability of a therapist to explain why he or she behaves this way, to what changes encourage participants, and how understands the work of the group and its results.
Know own value system, respect the right of each member to be unique, and think independently (Reynolds, 2014).
Familiarize participants with the objectives of the group and explain them. Strive to ensure that the working methods being employed meet these goals (Ponton & Duba, 2009).
Refrain from the exploitation of group members in order to satisfy their own psychological needs, trust in their ability to control and direct their lives.
Avoid manipulation, as well as any erotic and sexual relations, with the group members.
Strictly observe the principle of confidentiality and discuss the boundaries of it (McClanahan, 2014).
2. Issues of involuntary participation in the group relate to the following. One of the most important conditions for the effectiveness of psychotherapeutic groups, as well as any psychotherapy, is free and voluntary self-determination, agreement to participate in the work of the group, as well as the opportunity to leave it at any time. Only in this case, a patient can accept the responsibility for the results of their own work in a group of psychotherapy (Southern, Smith, & Marvarene, 2005). However, there are cases, especially in psychotherapeutic hospitals, where group therapy is the main method of care; thus, a person has no choice (Oramah, 2012). One is obliged to attend a psychotherapeutic group. In such instances, it is very important to provide participants with an opportunity to express their feelings about such obligation freely (Scher & Kozlowska, 2012). This attitude makes it possible to speak more openly about any fears and resistance. A therapist should allow a patient to choose how to use the time of the meeting (to be silent or discuss only desirable issues. for example). In other words, while participating in the group involuntarily, a person should be aware that his or her rights are preserved in this case (Oramah, 2012).
Don't waste your time on boring tasks!
Order
3. The issue of confidentiality is a cornerstone of ethics of the group therapy since the risk of breach increases with the number of group members (Scher & Kozlowska, 2012). Physician groups must continually emphasize the requirement of anonymity since the preliminary conversation. If it is discovered that any participant breaches this requirement, the issue should be discussed in the group (McClanahan, 2014).
It is quite clear that participants want to share the experience received in the group with relatives. If a person tells cognate people about what he or she learns at the meetings, it cannot be considered a breach of confidentiality. Nevertheless, the requirement of anonymity is violated when a patient tells other individuals how he or she learns and what is happening in the group specifically (McClanahan, 2014). The therapist should encourage participants not to share with anyone the information concerning any actions of other participants of the group, as well as not to discuss the shared information.
4. An issue of informing participants about appropriate behavior before the very beginning of therapeutic group work. A therapist must inform patients about their responsibilities, rights, and conditions of future work. Group members should be aware of the group's goals, methods and principles of working, as well as the most important rules, that are suggested by a therapist, education and qualifications of a doctor, freedom to choose to participate or not to participate in offered activities, to obey or disobey the pressure of the group or wishes of its participants. All of these issues are prerequisites, without which other elements of the therapy are not effective.
Ethical and Psychological Advantages and Disadvantages Unique for the Group Therapy, Comparing with Individual Counseling
The advantages of group therapy should be researched. Its stronger influence is the first distinguishing advantage as compared with individual therapy. First of all, frustration in the group is much stronger than in the case of individual counseling. If a psychologist indicates some disturbing issues, which are difficult to accept for the patient, he or she can easily reject and eliminate them. It is much more difficult to do it if 8 – 12 people indicate different problems. Similarly, the adoption of thought of the majority is a huge resource and strongest support, which is practically not achievable in the individual work.
Save 25%
Make your first order with 15% discount (with the code "best15") and get 10% OFF MORE for ALL orders by receiving 300 words/page instead of 275 words/page
Direct observations. A group is a small life. While carrying out exercises and interacting in a group in one way or another, a person acts according to their own habitual behavior, which is characteristic of his or her common life. A therapist can always explore a patient directly. In individual therapy, it is more difficult, because the issue of patients' behavior in the conflict, their actions when the instructions are not clear enough, and the similarity of actions to their real-life are difficult to study individually.
People as a tool. In the process of working with one of the group members, a therapist can use other participants as tools as it is possible to simulate the situation (Sarkar et al., 2010). He can come up with an exercise or carry out an experiment. In general, some psychological methods cannot be physically held face-to-face, for example, psychodrama.
Feedback. It means sharing feelings and attitudes in relation to something. Group members can find out what they feel about other members in the process of performance. In common life, one cannot trust such answers due to the great social pressure that does not allow some people to respond honestly. It is easier to hear sincere thoughts in a group. The individual therapy limitedly uses the feedback tool, which is mainly employed by a therapist who monitors and benefits from the own reaction to the patient. However, the feedback exchange is a notable part of group therapy.
Experiments. A person can try new behaviors and study the response to them. In this case, everything takes place in a safe and controlled environment. This mode is convenient because the group therapy becomes a simulator of life for training a new behavior.
Experience exchange. It is a very important part. If a member of a group talks about the exciting situation or experience, others can share their own experiences in addition to providing feedback (Sarkar et al., 2010). The most obvious plus in addition to ready-made solutions is the fact that a person understands that he or she is not alone as others face similar challenges; thus, he or she can go through these difficulties.
There are several unique disadvantages or issues of particular concern of group therapy. Participation in it can disrupt the daily lives of a member outside the group. While getting to know more and more the self, a person wants to change. These alternations may later bring positive effects. However, in the process of group work, they can cause an internal or interpersonal crisis, which is more painful as compared with individual counseling. The pressure of participants can force one to reveal their own personality more than a patient wants (Ponton, & Duba, 2009). This issue may affect the privacy of the personal life of a participant. In line with encouraging appropriate behavior in the group, an open and honest statement of one's' thoughts and feelings about others and about themselves do not always bring desired results in real life.
Sometimes, a person may be attacked by one of the group participants because of the presence of more viewpoints as compared with individual counseling. One may receive hostile reactions and negative assessments from others. All these ethical issues cannot be excluded, so the therapist should help minimize the probability of their occurrence. A group should discuss the possibility of such a risk, as well as ways to prevent it.
Choice between the Group Therapy and Individual Counseling
Just like an individual so do group therapies provide useful tools in managing certain cases. For example, individual counseling is more suitable for the deep study of central neuroses. On the other hand, group therapy is good to manage problems in communication while personal meetings are perfect for receiving quick advice and answers to a few questions. In turn, group therapy is useful for studying the self and personal growth. Therefore, psychologists often recommend combining these kinds of treatments. In group therapy, in this case, patients define areas for the study (during experiments and exercises); then, these areas are being worked face-to-face with a psychologist.
However, in most cases, a therapist can choose group therapy over individual counseling. The interaction in a group often causes emotional stress, which helps clarify the psychological problems of each person (Sarkar et al., 2010). This effect does not occur in an individual psycho and therapeutic work, at least, to the extent that can be detected during the group training. While creating additional difficulties and complexity for a therapist, the psychological tension in the group plays a beneficial role in fueling the group processes. Productive conflicts help clarify the relationships among people, teach them to express genuine feelings, find unusual ways to interact and define the dynamics of group development. In cases of individual counseling, conflicts between a psychologist and a patient are considered a destructive phenomenon that is treated as a carry-over effect from the psychoanalytic standpoint.
Top 10 writers
Your order will be assigned to the most experienced writer in the relevant discipline. The highly demanded expert, one of our top-10 writers with the highest rate among the highest rate among the customers.
Hire a TOP Writer
The group facilitates self-discovery processes to a greater extent than individual counseling does. This statement refers to the fact that self-discovery processes occur only in contact with other people (Sarkar et al., 2010). One's openness to others and honesty to oneself allow understanding, changing, and improve self-confidence.
The group work opens the possibilities of patients, which are not available in other contexts. While interacting with other people in a specially designed environment, a person freely uses the values and meanings, and thus liberates their own intellectual resources. One can expand the own field of consciousness, strengthens self-confidence, develops creativity, a talent for communication, and lays the ethical and moral foundations of practical behavior. A person in the group is on the path of personal discovery. This self-discovery creates self-disclosure to others (Sarkar et al., 2010). The interaction with people allows a patient to clarify the vague image of their own individuality. In the case of individual work with a psychologist, this process can be more extended in time.
Finally, the comparison of the group and individual forms of psychological work would be incomplete without the economic aspect. Group counseling is much chipper for a patient than an individual one; moreover, for many, it is much more effective. Thus, group therapy is also more available from an economic point of view.
Conclusion
Ethics is an important part of group therapy. A lot of ethical psychological features of the group work can be distinguished as compared with individual counseling. A therapist can prefer group therapy to individual counseling in more cases as it has a wider range of applications. It brings a strong result in terms of self-discovery, self-exploration, and self-knowing. It confirms the thesis, put forward.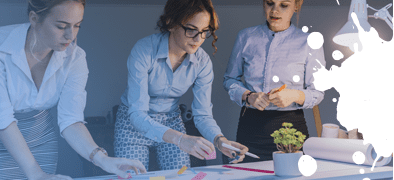 Like this
sample essay?
Order a Custom One Created by Professionals
DISCOUNTS