You can use this sample
FREE ESSAY for inspiration

The Clash between Aesthetics and Function
Aesthetics is a philosophy that was concerned with the nature of art work and criteria of artistic art work. A clash in art work refers to noise that is produced when doing art work or bad objects which result from aesthetic work. In art work creativity and symbolic aspect of an object is considered.
The clash between aesthetics and function has become an issue in architecture beyond reasonable doubt. The work of art including ceramics, textiles and art furniture was an architect designed modernist for apartments in early 1960s and 1970s.This was marked as the time when people had experience on design work based on social, civic and cultural significance. But nowadays, architecture work has changed because building aesthetic achievement has been left out from its real function. The work of artist architecture at present depends on clients; target consumer needs and products at consumer prices but contain professional grade functionality (Shiner 2003).
Save 25%
Make your first order with 15% discount (with the code "best15") and get 10% OFF MORE for ALL orders by receiving 300 words/page instead of 275 words/page
The constructions of modern architectures are important in art museum though they incur challenges when relating with aesthetic and function museum designs. Art museum is a challenge because it needs a lot of art work in every stage of production. The category of art museum represent type of structures either explicitly created to commemorate important events like churches and civic buildings. Art itself has an important function which people admire and tour especially places like museums which have exiting features.
The clash between aesthetic and function has totally changed for a decade ago. At that time many contemporary artists produced long and thoughtful observation products that were meant for spiritual purposes. For instance temporary exhibitions and installations were less designed as neutral containers for permanent works than areas of interactive experience (Shiner 2003).
Conclusion
The art of historical past and present has caused a clash in aesthetic work. The contemporary issues involved opposed conceptions of what social workers of art and modern artists have done. Different views between past and present art workers were raised in consideration of aesthetic and function thus continuing causing trouble in studio crafts.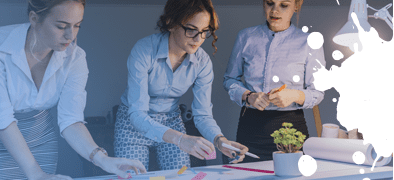 Like this
sample essay?
Order a Custom One Created by Professionals
DISCOUNTS