You can use this sample
FREE ESSAY for inspiration

Sexual Dysfunctions Symptoms and Treatment Opportunities
Sexual dysfunction is a widespread phenomenon. Organic, psychogenic, and psychosomatic options of sexual dysfunction are characteristic for both men and women. However, manifestation of the specific forms of sexual disorders are different in men and women. It is observed dominate erectile dysfunction and premature ejaculation (or combination thereof) as well as reduction in sexual desire in men. Women experience problems with orgasm as well as painful sexual intercourse dominated. In the development of the dysfunction, a psychogenic component is present in varying degrees. The paper provides the causes of the sexual dysfunctions and the criteria to be followed in order to be diagnosed with this specific disorder. Also, the paper examines the symptoms of sexual dysfunctions, the typology of the disorder, its aspects, and treatment opportunities.
In today's stressful world, sexual disorders are more widespread than other psychosomatic disorders. The most common dysfunction of the sexual sphere is reduced sexual desire and erection disorder which frequency increases with age, accounting for 5-8% of young men and reaching 75-80% by the age of 80 (Wincze & Weisberg, 2015, p. 23). Sexual disorders are often accompanied by such psycho-emotional phenomena as increased anxiety and self-doubt, frustration and depression, reduced quality of life: physical dissatisfaction of patients increases more than 4-fold and psycho-emotional more than 2 times (Wincze & Weisberg, 2015, p. 23). The current paper examines the problem of sexual dysfunctions and the corresponding aspects.
Definition and Diagnosis
Sexual dysfunction is the main manifestations of disorders concerning sexuality (sexual desire, sexual arousal, orgasm) and sexual pain disorders (dyspareunia). In DSM-III-R lists, there are six major categories of sexual disorders, which are sexual desire disorders, sexual arousal disorders, orgasm disorder, sexual pain disorders, sexual dysfunction, which is not classified anywhere else, and other sexual disorders residual category for disorders of mixed groups that do not fall under any of the categories above (Wincze & Weisberg, 2015, p. 25). Considering these disorders, doctors must rule out a mental disorder that may underlie or contribute to the dysfunction. If it is biogenic disorder, it is encoded by Axis III, DSM-III-R; if it is psychogenic, it is encoded by Axis 1. If both factors are involved, biogenic and psychogenic (e.g., a disorder of sexual activation; and secondary to diabetes, and intrapsychic conflict), both are encoded (Wincze & Weisberg, 2015, p. 25).
Save 25%
Make your first order with 15% discount (with the code "best15") and get 10% OFF MORE for ALL orders by receiving 300 words/page instead of 275 words/page
Disorders of sexual desire (formerly called inhibited sexual desires) are divided into two types: hypoactive sexual desire, which is characterized by absence or deficiency of sexual fantasies and desire for sexual activity, and disorders in the form of aversion to sex life, which is characterized by aversion or avoidance of sexual intercourse through the genital organs with sexual partner. The diagnostic criteria for disorders such as hypoactive sexual desire involve a persistent or recurrent deficiency or absence of desire for sexual activity and sexual fantasies and manifestation not only during another disorder classified by the Axis 1 (not sexual dysfunction) such as severe depression. The diagnostic criteria for the disorder in the form of aversion to sex life include recurrent or persistent extreme aversion or avoidance of all or almost all genital sexual contacts with a sexual partner and manifestation not only during another disorder classified by the Axis I (not sexual dysfunction), such as obsessive-compulsive disorder or severe depression (Wincze & Weisberg, 2015, p. 26).
Causes
Causes of sexual disorders and dysfunctions can be divided into biological and psychosocial risk factors. Biological causes include diabetes, cardiovascular disease, alcohol and drugs abuse (especially antidepressants, tranquilizers, diuretics, and medicine for pressure reduction), a lack of sex hormones (testosterone and estrogen) as well as diseases affecting the central and peripheral nervous system. Natural aging is a biological factor that affects sexual dysfunction only indirectly, i.e. comorbidities are acquired.
Psychosocial causes include stress, depression, anxiety, eating disorders, addiction, fear, anger, unconscious negative expectations and perceptions of themselves, various negative attitudes and beliefs. In addition, a lack of awareness and psycho-sexual education strongly influence sexual dysfunction (Wincze & Weisberg, 2015, p. 27-28).
Symptoms
One of the main symptoms of sexual dissatisfaction is a lack of joy, the pleasure of sexual life. It arises because of conflicts between the partners or due to depression, anxiety disorder, psychosomatic disorders, and hormonal disorders. The absence or lack of sexual desire is connected with the peculiarities of the sexual constitution, age, individual characteristics, the nature of the partner relationship, the level of personal anxiety, stress, asthenia, and even banal fatigue. Sexual coldness, frigidity, and aversion to sex are results of negative attitude to a partner or sexuality in general, which usually occurs after experiencing traumatic events, or as a result of the backlog of interpersonal conflicts. Erectile dysfunction refers to problems with erection. They may be temporary, situational or permanent (Wincze & Weisberg, 2015, p. 28).
Suspense failure syndrome is caused by the problems with erections on a background of personal characteristics with a negative attitude to the partner. Premature ejaculation is very rapid onset of ejaculation during sexual intercourse. It may occur due to the nature of character and temperament, occasional sexual intercourse, fears, or special attitude to the partner. Lack of orgasm is the most urgent and frequent symptom of female sexuality problems.
Don't waste your time on boring tasks!
Order
Pain or discomfort during sexual intercourse might be the result of organic disease, as evidenced during gynaecological examination. If these causes are excluded, the psychological factors should be considered (Wincze & Weisberg, 2015, p. 29-30).
Different Types
Typology (phenomenology) of dysfunction is characterized by manifestation of the disorder. Disorders of sexual desire can be quantitative (increased libido, decreased sexual desire, and loss of sexual desire) and qualitative (aversion to sexual intercourse (sexual aversion) and lack of sexual pleasure (sexual anhedonia).
Disorders of sexual arousal include failure of genital response (erectile dysfunction). Disorders of orgasm are premature ejaculation, delayed ejaculation, reducing the brightness of orgasm, the absence of orgasm, and urinary orgasm, an orgasm during the urine excreted. Dyspareunia includes painful ejaculation and vaginismus.
You will receive these EXTRAS at no additional charge ($57.30)
FREE

Plagiarism Report Screenshot

(on request)
FREE

Bibliography / Reference Page

FREE

Revision within 2 days

(48 hours)
FREE

E-mail Delivery

FREE

Formatting

FREE

Outline
By the dynamics of dysfunction in relation to the onset of sexual activity, the disorder can be primary (arising from the onset of sexual activity) and secondary (emerged after a period of normal sexual life). By the selectivity, dysfunction can be situational (emerging with a certain partner or in a particular situation) and generalized (always arising) (Wincze & Weisberg, 2015, p. 33-34).
Preventions
The psychological prevention of sexual health disorders should be considered in the form of three units. Primary prevention is aimed at preservation and development of an environment conducive to the maintenance of sexual health as well as at prevention of the adverse effects of social, psychological, and biological factors that can lead to a sexual health disorder. Secondary prevention involves the early and timely detection of sexual health disorders and their prevention. Tertiary prevention is aimed at recovery, decompensation warning relapse, the progression of the disease or its transition into a more serious illness. Preventing of sexual disharmony in the pair is extremely important. It consists of raising the level of psychological, social, and sexual-behavioural adaptation of the partners and their level of sexual culture in general (Wincze & Weisberg, 2015, p. 38). Lack of awareness in the field of sex life can lead to inappropriate sexual behaviour, neurotic fixation, and development of sexual dysfunction.
Treatment Plans and Suggestions on How to Overcome the Disorder
Since sexual dysfunctions can be caused both by organic and psychogenic diseases, one must first pass a full medical examination as well as visit sexologist and psychologist. After the identification of the causes of dysfunction, appropriate treatment is conducted. Solving the psychological problems with erection is possible only with the normalization of self-esteem, an adequate assessment of the sexual opportunities, and trusting relationship with the partner, his or her tolerance, and support in addressing this problem (Wincze & Weisberg, 2015, p. 43).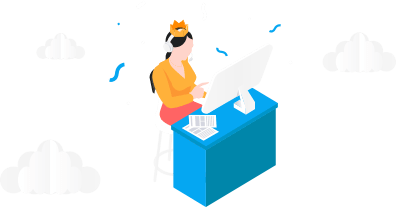 VIP support ensures
that your enquiries will be answered immediately by our Support Team. Extra attention is guaranteed.
Get VIP Support
Before the treatment is started, one should try to get rid of the factors that adversely affect the sexual problem. It also refers to the normalization of lifestyle combined with the normalization of the regime relating to sexual activity. The main objective of psychotherapy through which the existing problems can be solved is to help the patient to overcome the fear of the possible sexual failure. For greater efficiency and understanding of the situation from different angles, it is strongly recommended to visit a psychotherapist with a constant sexual partner (Wincze & Weisberg, 2015, p. 45).
Evidence-Based Therapies for Sexual Dysfunctions
Given the urgency of this disorder, the initial phase of the treatment is reduced to taking appropriate measures to eradicate it. The tranquilizers may be prescribed. Withdrawing the internal stress, fear, and anxiety, acting as the main influencing factors in addressing the problem of sexual dysfunction in men may be achieved with their help. Adoption of preparations takes place in a single order before sexual intercourse (a few hours before it starts). Erectile dysfunction can also be a result of abnormal or endogenous forms of depression, and therefore, the patient can additionally be prescribed antidepressants and anxiolytics as an auxiliary method of therapy for a total eradication of the disorder. It should be noted that the shape of psychogenic erectile dysfunction determines the effectiveness of methods to impact therapy of any type, which is oriented at erection recovery. Additionally, psychological impotence treatment can comprise the following steps: treatment with prostaglandins (injection) and vacuum constrictor method ensuring the negative pressure (Wincze & Weisberg, 2015, p. 52).
Parenting Skills to Help the Individuals
The reasons of sexual dysfunctions can be lack of sexual education, sexual inhibitions, being overly stressed by ones parents and society, neurotic disorders related to the oedipal complex, the immaturity of both parents, over-reliance on the founders of the family, and gender identification problems.
Your academic success is just in a few clicks!
Start now
Thus, preventing development abnormalities starts with prenatal examination as the normal development of the foetus implies correct sexual differentiation of the brain and the corresponding sexual development. Prevention of psychosexual development disorders and mental illness are implemented through sexual education conducted by the parents. Balanced psychosexual development is the correct understanding of the behaviour appropriate for ones gender by the child. A simple explanation of the anatomy and physiology of the reproductive organs and correct information from the parents given in childhood can help many patients (Wincze & Weisberg, 2015, p. 55-56).
Conclusion
Sexual dysfunction is a widespread medical problem. Outwardly, identical manifestations of sexual function disorders have different causes. The disorder can have more than one reason and their combination. For effective treatment, the structure of sexual violation should be clear. Usually, there are a group of biological organic causes (cardiovascular, neurological, endocrine) and a group of psychogenic causes of sexual dysfunction. In young and middle age, forms of psychogenic disorders dominate while organic causes are more common in the elderly.
Sexual dysfunction may be symptomatic, biogenic (associated with biological disorders), psychogenic which is psychologically associated with interpersonal conflicts, or combinations of these factors. Any kind of stress, emotional disorders or neglect of sexual function and physiology may adversely affect sexual life. Dysfunction can last a lifetime or develop after a period of normal functioning. It can be generalized or situational, which means that it is limited to a specific partner or situation and may be either total or partial.
Today, a variety of training methods for correcting sexual dysfunction is developed which have a quick positive effect. There are special programmes that are used for sexual dysfunction treatment in individual patients and in the partner pair. The medical treatment can be also prescribed in certain cases. Drugs due to its effect on a transient increase in potency can be used for the treatment of erectile dysfunction in men. Often this is accompanied by immediate recovery of erectile function. Sometimes, these effects can be achieved in the course of treatment with this type of drugs. Restoration and normalization of sexual activity as well as the recovery and normalization of the psychological status of the patient can be provided by the integrated treatment, which must necessarily include psychotherapy. In this case, an opportunity to achieve an appropriate outcome and its further efficiency can be considered.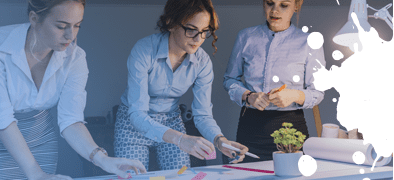 Like this
sample essay?
Order a Custom One Created by Professionals
DISCOUNTS