You can use this sample
FREE ESSAY for inspiration

Neurobiology of Trust, Triune Brain Concept and Social-Psychological Approach
Communication is a crucial tool for people engaged in the area of personal relations, business, law, among others. The underlying reason for that is not solely the fact that it insures information exchange, but it also contributes to the conflict management. Psychology of conflict communication provides a number of paradigms that contribute to understanding of the conflicts and their resolution. In the majority of cases, understanding the underlying emotional and situational factors is crucial to ensure rational approaches to deal with various disputes. Therefore, being a good lawyer or dispute resolver demands the basic understanding of the psychological concepts. The current paper focuses on the psychology of conflict communication. In particular, it will investigate how previous psychological problems associated with maltreatment at a young age negatively affect marriage and parenting from the perspective of neurobiology of trust, triune brain concept and social-psychological approach. Based primarily on the literature review and analysis, the current paper provides evidences that working with people who were poorly dealt with in childhood demands peculiar understanding of their stronger emotional vulnerability, more aggressive defense mechanisms and disposition to conflicts.
The current paper will refer to neurobiology of trust, triune brain concept and social-psychological approach in order to argue that primarily, the childhood trauma, ruined ability to trust, high emotional vulnerability and aggressiveness of the above mentioned population group predetermines their failure to communicate effectively, avoid conflicts and thus leads to unsuccessful marriage and parenting.
The Psychology of Conflict Communication
Communication is crucial for any area of human life. Whether it pertains to the personal or business sphere, communication insures mutual understanding between people and contributes to the final outcomes. However, being closely interconnected with the human factor and psychological features, any interaction is often accompanied by some conflicts and misunderstandings. The conflicts may arise on grounds of unpleasant communication or negative attitude of a speaker toward the listener and vice versa. Psychologists claim that conflicts are part of human consciousness and very often, cannot be controlled because it is difficult to control one's emotions (Aula & Siira, 2010). Conflicts are viewed as an inevitable part of communication everywhere: at work, at home, at school, etc. All people, of various ages and ways of life, eventually get involved into a conflict even though they may not consider themselves being a conflicting person. Usually, individuals find it difficult to stop the argument when it has already started. The nature of conflict can be manifold: inappropriate actions, words, behavior, etc. may trigger irreversible conflict situation. Individuals facing too many negative experiences coming from the surrounding also become inclined to the conflicts and can meet various challenges when communicating with other people. Among such, one should refer to the issue of trust, which is crucial for the effective communication.
Save 25%
Make your first order with 15% discount (with the code "best15") and get 10% OFF MORE for ALL orders by receiving 300 words/page instead of 275 words/page
Paul Zak (2008) referred to neurobiology of trust as the aspect that predetermines the appropriate social interaction of any person. While trust level can vary according to different factors including nationality, personal experience and the environment where one lives, it demonstrates ones willingness or unwillingness to make concessions, communicate sincerely and find compromises. According to various scientific researches, the oxytocin rush in blood, which promotes friendly interactions and outweighs the feeling of danger, predetermines trust (Zak, 2008). However, the level of oxytocin may obviously vary. Therefore, both physiological and environmental factors become influential to shape the desire to interact with people. In particular, different levels of trust characterize living in a safe, nurturing or stressful, uncertain and isolated environment (Zak, 2008). Safer conditions lead to higher trust level and lower conflict number.
However, people should learn to accept other's manner of delivering a message as well as certain behavioral patterns while communicating in order to avoid personal negative attitude. Taking into account the nature of conflicts within an organization, conflicts have been viewed as impediments to organizational functioning (Aula & Siira, 2010). This means that it is vital to constantly hold events that would promote healthy relationship between individuals while taking into account peculiarities of each person. The triune brain concept proves that individual peculiarities are essential for the brain functioning, consequent innate stereotypes and behavioral patterns (Gould, 2003). According to the same approach, emotions and view on reality is evolved throughout time and depends on the ideas and trust of a person. In such a way, social environment as well as conditions of living and upbringing of a child will definitely shape the beliefs, behavior and attitude to other people.
You will receive these EXTRAS at no additional charge ($57.30)
FREE

Plagiarism Report Screenshot

(on request)
FREE

Bibliography / Reference Page

FREE

Revision within 2 days

(48 hours)
FREE

E-mail Delivery

FREE

Formatting

FREE

Outline
Finally, socio-psychological approach to conflicts understanding is supportive for explanation of how to deal with conflicts and what obstacles to interaction they provide. Kelman and his followers emphasized that interaction between the two opposing groups or two different individuals can be complicated because of the accompanying psychological and social issues (Demirdogen, 2011). Hence, it is crucial to analyze the inner world of the two articles and the outer influences in order to define the underlying reason of the conflict or other problems in interaction. For any conflicts on all possible levels, the subjective factors are significant and need to be analyzed on the way to problems solution. Normative and perceptual processes are the ones that strengthen or weaken barriers between people and can be used to suggest the effective ways to overcome these barriers (Demirdogen, 2011). With regard to this, interpersonal problems in communication are often based on the same barriers related to perceptional differences. Growing up in a different environment and maltreatment in childhood are exactly the factors that can cause such differences in perception, as well as the level of oxytocin in blood and formation of innate stereotypes and emotions.
Impact of Psychological Problems on Marriage and Parenting
There are some situations that can have a negative effect on children and lead to troubles in future parenting and relationship they will have in the future. One of the factors that become a traumatic event for children is a divorce. A number of researches prove that children of divorced parents will have difficulties with their own families and they will follow the same behavioral pattern in future (Cashmore & Shackel, 2013). One of the main reasons of such position is the pessimistic attitude toward relationships after a bright example of the negative experiences of a divorced couple. In the same way, the perception of children regarding the norms of behavior in the family and the interpersonal communication is perverted. If parents had a serious conflict and could not show respect to each other in front of a child, the situation is even worse. Such situation is quite stressful for a child and will lead to lower level of oxytocin, decreased trust level and further problems with social interaction in adulthood (Zak, 2008). In addition to problems with trust issues, children from divorced families will have higher anxiety level and lowered self-confidence (Cashmore & Shackel, 2013). All of these factors decrease chances of these people to start happy families and develop right relationships. Emotions of children are quite strong, and feeling of betrayal can continue affecting them for a long time (Cashmore & Shackel, 2013). It is important to remember that various aspects can cause negative psychology consequences such as harsh parenting, single parents, violence and abuse, etc.
Your academic success is just in a few clicks!
Start now
There are numerous evidences that abused children have great troubles with trust and interpersonal relationships (Rellini, Vujanovic, Myani, & Svolensky, 2012). The negative result can be shown as critical attitude toward partners, higher number of sexual connections, higher risks of sexual problems, difficulties with parenting and etc. In case of women, these problems can include difficulties with motherhood, pregnancy and childbirth, troubles in relationship with children, lack of confidence and self-destruction (Rellini et al., 2012). There are different examples where women that became mothers faced numerous problems with prolonged and more intense postpartum depression comparable with women without violent background and other psychological traumas. Quite often, children are affected in a negative way by behavior of parents who had psychological problems in their childhood. It can include anxiety, depression, health problems, eating disorders that can provide unpleasant consequences in lives of children with such parents (Rellini et al., 2012). In the families where abuse environment was a usual thing children are learning some types of behavior and beliefs that in future transform in a behavior model. Afterwards, these children become parents and can use the same behavior model for their own kids because they simply do not know how a family life and parenting can be provided in another way due to their previous psychological traumas and negative experience (Rellini et al., 2012). Such issues obviously demand efficient solutions from the researchers.
In search for the efficient solutions, one needs to realize that the circle of violence cannot be stopped easily. According to the researches, the probability that abused children will have the same violent behavior toward their own children as they become parents is very high (Cashmore & Shackel, 2013). Hence, the family environment is obviously highly influential for the vulnerable childs psyche in the process of the major values formation. Such traumas remain in human minds and have a particular impact on peoples lives, especially when building the romantic relationship. The underlying reason is the lack of the proper basis for a family, which includes trust, safety and intimacy. For victims of psychological traumas, it is very difficult to trust other people and believe that they can be safe and secure (Cashmore & Shackel, 2013). Additionally, the consequences of the problematic childhood can be manifested in different ways. For example, some people can become more suspicious and jealous, even without reasons, and others can live in loneliness and isolation and become more vulnerable (Cashmore & Shackel, 2013).
The different reaction and level of further problems with communication was proven in a number of studies. The researchers have found that an extensive range of consequences of the marital condition has influenced their childrens mental health. The results of the U.S. research have shown a decrease in the quality of parent-child relations over the past years (Reczek, Liu, & Umberson, 2010). Possibly, that reduction in conjugal character may have a strong influence on children's viewpoint toward marriage and connected behaviors. If a child notices highly unfortunate marriages among his or her parents, decreasing marital value during some time can promote higher levels of finding alternatives to marriage. In addition, when parents' marriage character is positive, parent-child relationship consequently may be strengthened (Cashmore & Shackel, 2013). This may happen if the condition of parents' marriages is a detector of the probability that children want to imitate their parents behavior. As it was proven previously, kids are more likely to inherit those relations that are common with their parents when their parents' marriages are of the comparatively positive condition. Due to the evaluation of the decrease in the quality of relationship between two of them, changes may also lead to fading in parent-child respect. Due to of the closeness and depth of children's examinations of their parents' marriages while growing up, it seems especially possible that children's thoughts about marriage will be arranged under a strong negative impression and stressful reminiscences. In such a way, the interaction abilities and optimistic disposition will hardly become the characteristics of the people who were poorly treated in childhood. Consequently, kids marriage-related relations in future will have resulted in their own ruined marriage.
Considering studies of marriage, among popular aspects of divorce, there are fighting and anger that has a negative influence on the childrens behavior in future. Nevertheless, the most widely spread issue of misunderstanding is the communication (Cunningham & Thornton, 2006). Communication includes the possibility to notice the demands of other people, encode and decode the message properly. Due to this, a significant part of interaction is not just speaking but also the ability to hear what others want to say and understand the peculiar feature of the worldview of the partner. Feeling safe, understood and supported definitely is the background for the healthy marriage relations (Cunningham & Thornton, 2006).
Don't waste your time on boring tasks!
Order
Communication allows each of the family members signify their needs and requirements. Honest interaction establishes a positive climate that ensures the ability for all members to solve inevitable issues that may appear. While effective communication is observed in well-built relations, poor communication characterizes the low-quality relationships (Cunningham & Thornton, 2006). Poor communication is usually incomprehensible and evasive. In future, it leads to numerous family problems and is very often repeated in future childrens marriage involving an extreme increase in family conflict, unsuccessful coping with difficulties, and sick emotional connection (Cunningham & Thornton, 2006). Hence, communication in the family creates a peculiar atmosphere that arranges some definite positive or negative patterns of behavior for children. Therefore, there are good reasons to analyze the parents behavior when discovering some psychological or communication problems of a child.
Analysis of the parents behavior can be quite helpful in changing the communication style of the one who was abused in childhood. This would involve discovering a solution and establishing effective communication ability. It is important to focus on such specific characteristics of the debaters as gender, age, character and earlier participation in conflicts. In reference to the relations between the quarreling parents and their children, the focal point of the interference should be on the retention of the kids psychological safety. Parents can give an explanation of the purpose and the outcome of a dispute to them so that the child perceives it better and does not make a wrong conclusion. Relatives may also discuss their feelings with their children as this promotes both elucidation and progress of kids communicative skills in future. To prevent all of the problems with the childrens marriage in the future, from the earliest years, kids should give a feedback concerning how he or she has experienced a conflict. This may bring ideas what to make better. Nevertheless, to realize all of these implications, a strong motivation of the parents and the child is needed. Otherwise, a deeper analysis and search for a more appropriate approach to conflict solvation will be necessary in the older age. Obviously, the older one is, the more difficult it can become for a lawyer or dispute resolver to try to resolve the conflict and influence ones worldview. Anyway, in order to convince a person, it is necessary to understand his or her motivation and perception of the situation.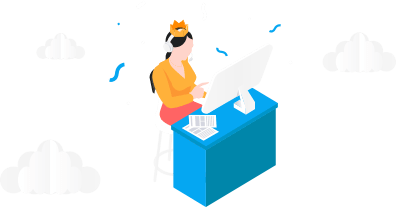 VIP support ensures
that your enquiries will be answered immediately by our Support Team. Extra attention is guaranteed.
Get VIP Support
How to Be a Better Lawyer or Dispute Resolver
Contradictions appear when two humans have diverse principles and when satisfying one persons demands will ruin the needs of the other. Commonly known opinion about conflict is that it must be avoided. However, it is not always true; contradictions are a reality of life to be struggled with but not a symbol of collapse. Typically, two people have a various set of values and can choose diverse purposes or different techniques to reach the same goals. Identifying dissimilarities in values can bring about the comprehension of why some problems create conflict. Hence, finding out the discrepancies and the underlying reasons for such discrepancies is the main task of the one who aims to resolve the dispute. Dealing with conflicts, it is important to investigate diverse views on life of the debaters. Conflict solving between close people must be based on restoration of the emotional connection and trust between people. Afterwards, communication and discussion can become the efficient ways to resolve the conflict between those who are mutually interested in supporting close and friendly relations. In addition, understanding of the efficient techniques to decrease the anxiety level and raise the trust level of the debaters will become appropriate for any dispute resolver. Most of the population applies problem-solving method. Due to it, both sides of the conflict collaborate in resolving the contradiction. Collaboration helps distinguish outlooks of everybody; develops communication, partnership, and interconnection, and inspires a sense of honesty and reliance. According to this, there are strategies for preventing and solving such conflicts with the help of collaboration. First of all, to prevent the conflict, the likely sources of it should be ignored. Numerous communities have ways of setting apart from possible or actual family members who in any other way would probably begin contradiction with each other (Blood, 2009). Distribution of privileges and responsibilities for everyone is another significant part of preventing the conflict. With the help of it, family members predestine the result. Along with that, the equal rights of therapy within the family play a major role in coping with a problem. The assignment of power to certain members of the family does not mean that they can possess it at any time they want.
When resolving a problem, it is important to be as objective as possible providing attentiveness to every aspect of the issue. Additionally, it is helpful to set apart from this issue concerning ones personal feelings about it. At the same time, it is of considerable importance to keep away from proposing resolutions. It may cause a misunderstanding what exactly is disturbing. In addition, it is necessary to enumerate everyone who is involved or affected and then recognize the general character and try to find a solution. After the investigation of the values connected with the issue, it is important to produce together as many ideas or ways of solving a problem as it is possible. Condemn of ideas is prohibited. Further, classifying the decisions whether it could help or not and applicable for everyone, the next step evolves, which is intended for final choosing of resolution. Everybody should accept one solution without voting. If it is impossible, all should return to the previous steps or take a break and wait until all emotions settle down. Usually, problem solving can be delayed. Hence, the final step is the elimination of the conflict. It is significant to understand that in spite of the obstacles evolved, there is a chance to find a solution to the issue.
Similarly to any new knowledge, studying collaboration needs experience. Being a family, selection of the less significant problem will help to practice all the seven steps. To improve the success, there are more recommendations needed to realize. For example, while living together, people can make an agreement that conflict should be resolved at the moment of its origination, as well as start collaborating during daytime when liveliness is high and stimulation is strong. Also, it is always better to talk about the present not referring to any situation in the past. The key position of respect, forgiveness, and kindness should be present. This approach does not suggest definite replies to how to be a better resolver, but it gives the opportunity to understand and cope with conflicts that may appear in families.
Another significant issue influencing conflict communication for all the spheres of social units is culture as well as norms established to avoid situations that can worsen the relationship between the individuals. However, researchers agree on the point that it is impossible to avoid conflicts completely as individual reaction to a word or actions can be hard to predict (Aula & Siira, 2010). Conflict may arise on numerous points; thus, it is highly dependent on how the culture of communication is established and applied towards different situations. There should always be a place and desire to discuss and solve the matter instead of fighting and enter into a conflict. One should remember the significance of sharing and talking, not hiding and getting everything personally, because the offences stored by individuals sooner or later result into something greater than simple quarreling. There are several methodologies in conflict solving. These include the following. Firstly, consolidating aims at solving very basic conflicts related to the changes is appropriate (Aula & Siira, 2010). These might be change of the residence place, new rules implementation, etc.
VIP Services
Get Order prepared
by top 10 writers
Full PDF plagiarism
report
VIP Services
package - 29.98USD
20% OFF
Get order proofread
by editor
Get VIP Package Now
In fact, conflicts are often rather insignificant and impersonal in their nature. Hence, suppressing is often effective to soothe the personal conflicts. The initial cause can be underestimated or oversimplified to focus on the attempts to renew trust (Aula & Siira, 2010). Although a conflict in a family is considered as more complex, the solution is usually achieved by pointing to the unimportance to reduce possible outcome. Finally, sharing encourages hearing out to all the conflicting parties allows for and utilizes dissipative communication (Aula & Siira, 2010). Communication is claimed to be not an input, moderator, or moderator of outcomes, it becomes the conflict itself (Aula & Siira, 2010). Such recommendations can be appropriate for the conflicts resolving between close people, co-workers or in any other situations. Thus, being inevitable, conflicts have to be solved and covered as precedents to avoid them in the future. Focus on the relations and collaboration advantages can become quite effective to ensure harmony and avoid discrepancies.
Conclusion
In childhood, people depend on their parents and social environment considerably. However, they do not always get the necessary level of love, safety and support, which causes various psychological problems. Young peoples mind is fragile and can be easily traumatized due to improper treatment. That will influence their future marriage, parenting and life in general quite negatively. Usually, people with such problems experience in their future chaotic lifestyle conflict relationships and show a behavior that can threat these relationships. Poor ability to interact and resolve conflicts becomes the main barrier on the way to creation of a happy family. Neurobiological, triune brain concept and social-psychological approach were used in this paper to show how stressful and unsafe environment cause problems with interaction and support of healthy and happy relations with children and close people. As far as any situation is specific and demands peculiar approach, one cannot provide the recommendations that would be appropriate to solve all types of conflicts. Anyway, it is important to remember that any conflict is an inseparable part of human communication. In the majority of cases, it is predetermined by a different worldview that is commonly arranged in childhood. Therefore, conflict solving between close people must be based on formation of the emotional connection and trust between people. Afterwards, communication and discussion can become the efficient ways to resolve the conflict between those who are mutually interested in supporting close and friendly relations. In addition, understanding of the efficient techniques to decrease the anxiety level and raise the trust level of the debaters will become appropriate for any dispute resolver.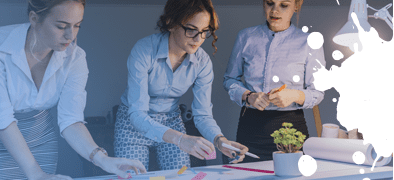 Like this
sample essay?
Order a Custom One Created by Professionals
DISCOUNTS