You can use this sample
FREE ESSAY for inspiration

School Counselor Agenda: Sex Education Course
As far as the duties of a school counselor are concerned, the responsibility to provide sex education for children aged between 10 and 12 years is among the most crucial obligations. This paper focuses on the physical, mental, and emotional problems that children in the identified age set face in the process of sexual maturing. It also outlines the need for the education, describe the sexual changes, differentiate changes that boys and girls may experience, and highlight the importance of sex education for children of the established age group.
A school counselor has to talk to children of different age about sex. The sex education courses should be developed by ensuring that each conversation is suitable for the learners of a particular age. Adhering to the age-oriented program will help children understand the material, because children at different age have different interests concerning sex (Henderson & Thompson, 2015). The following paper outlines the material that a counselor should present to students of the age between ten and twelve years, and the purposes this presentation should serve.
Topics for Discussion
Children in the age of 10-12 years have already received some sex education; thus, the material included in the course should reinforce their knowledge by covering the importance of safe sex and the use of contraception. This class should also extend their understanding of relationships, the basic principles of good relationships and the problems that may appear (Brown, 2012). Since children get a lot of information on sex and sexuality from the media, a counselor should help them distinguish between real facts and generally-accepted fallacies and stereotypes. Moreover, children in this age group are more likely to engage in sexual activity. Thus, the course should inform them about physical and emotional consequences of such actions, namely unintended pregnancy, feeling of shame and remorse, sexually transmitted infections.
Save 25%
Make your first order with 15% discount (with the code "best15") and get 10% OFF MORE for ALL orders by receiving 300 words/page instead of 275 words/page
Covering these subjects will assist children in resisting the peer pressure and prevent them from engaging in sexual activity unless they are ready to face the consequences. However, the course should cover not only the dangers of sex, but also its joys. It is important to let children know that sex with loving and dedicated partner is beautiful and pleasant (Henderson & Thompson, 2015). A counselor should use daily opportunities to promote the discussions on the topic, as teachable moments arise everywhere. For instance, the counselor should use current TV commercials and shows to explain such issues as menstrual cycle, falling in love, and relationships. According to Dobson (2014), a counselor's role in sex education is very important. Thus, he/she should encourage children to care over their body hygiene, to respect themselves and their partners, and to seek information only from individuals that they trust. A thoughtful methodology towards sex education will assist children in developing beneficial sexualities throughout their lifetime.
The course should incorporate various topics:
The need for sex education of children aged 10-12 years.
The sexual changes that children in the age of 10-12 years are likely to experience.
Differences between girls and boys in this age range and how pregnancies arise.
The importance of sex education of children of 10-12 years.
The Need for Sex Education
The transition to early stages of adolescence is associated with the formation of an individual self with a higher level of autonomy. The desire for more freedom is related to the biological changes in an increasingly 'adult' role, which is characterized by cognitive maturity and puberty. Also, there are changes in social roles and expectations associated with the cognitive and physiological changes (Hartman, 2014).
VIP Services
Get Order prepared
by top 10 writers
Full PDF plagiarism
report
VIP Services
package - 29.98USD
20% OFF
Get order proofread
by editor
Get VIP Package Now
In comparison to children under the age of 10, children in their early teens have more freedom to socialize with their peers outside their homes. Thus, they spend more time without adult supervision. However, they still have to depend on the guidance of their parents, community, and school.
Sexual Changes
Children in the age of 10-12 experience cognitive changes related to their ability to improve their abstract thinking, differentiate the real from the hypothetical, consider various aspects of the same issue simultaneously and ponder about themselves regarding their complex problems (Henderson & Thompson, 2015). Also, there is a steady increase in their sophistication, which enables them to process information, to acquire new skills and knowledge on diverse subjects, to use their knowledge to learn new circumstances, and to gain the awareness of the weaknesses and strengths regarding their learning.
The cognitive changes influence their self-concepts, future thoughts, understanding of other people (Kendall, 2013). Children at the early adolescence stage tend to focus on understanding the psychological attributes of other people. Thus, they build their friendship on the basis of superficial compatibility of personal characteristics. Children in the age of 10-12 years consider this period as the time of changes. Therefore, they are willing to use every opportunity to improve their understanding of themselves and people who surround them.
Changes in Boys and Girls
Various biological changes are associated with the transition to early adolescence (Brown, 2012). Hormones that control physical development are activated at this stage. Most children experience a growth spurt, develop secondary and primary attributes, and experience higher sexual libido. Girls start to experience pubertal changes earlier than boys. As a result, boys and girls at the same linear age are at different levels of social and physical development. Moreover, girls between the ages of 10 and 12 mature with different speed, thus, some dress like kids, while others dress like adults (Hartman, 2014). These differences in physical maturity lead to complications in social interactions at school and during other community activities.
The dissimilarities in the timing of the youthful growth are also visible in boys' development, and they result in psychological gap between boys and girls. However, early maturing is more beneficial for boys than for girls, as it improves their social status in society, and gives them the opportunity to take part in sports (Brown, 2012). Conversely, early maturation is usually problematic for girls, because it results into the increase in body weight and size, which makes them feel uncomfortable among their slimmer peers. In fact, early maturation leads to low self-esteem of female students and causes difficulties in socialization at school, which can have a long-term impact on their behavior and self-esteem. The prevalence and intensity of changes related to puberty require programs that could assist them in adjusting to physical changes and maintaining relationships in such a manner as to help them stay focused on their life goals.
It is evident that relationships between children in their early adolescence and their parents are complicated by different misunderstandings that may cause serious problems to both sides. The physical maturity of children in the age of 10-12 makes them seek new ways of becoming independent and free (Hartman, 2014). Consequently, they question the role of family in their lives and different social rules such as dress codes, dating norms, and household chores. Parents interact with their children less, and children are not willing to spend their free time with parents on public, for instance, popular teens do not like to be accompanied by their parents in famous malls. They create a distance between themselves and their parents. Studies indicate that such distancing has an enormous impact on the independence of children in this age range, as they tend to do a lot of things by themselves and develop some sense of efficacy.
The Importance of Sex Education
Children in the age of 10-12 find themselves in the new environment that requires them to be supervised by a knowledgeable adult to make sure that they overcome the pressures associated with youthful needs. Yet this supervision is often perceived as negative (Brown, 2012). In most cases, the school environment does not encourage students at the early adolescent stages to form close relations with their tutors.
Save your time for something pleasant!
Order
The preceding discussion indicates that children in the age between ten and twelve gain skills of abstract thinking, require more freedom, experience an increased need to associate with their peers, and are more self-conscious. At this stage children seek their identity and have a motivation to engage in sexual relations. The adaptation to the internal changes requires them to have intellectually challenging and safe environment, which offers them stimuli for growth. However, the counselor should ensure that the environment is sensitive and receptive to the changes and needs associated with the age set to support development in the rough years.
Conclusion
The paper is a summary of the developmental changes that occur in children between the age of 10 and 12. It reviews different changes in the thought processes of children as well as their physical development at the early stages of puberty. These changes affect their interaction with other people outside their families. Moreover, children of this age are more self-aware, have higher self-esteem, and tend to make comparisons with their peers in various areas. However, the need for independence in their early puberty years is often associated with the desire to develop intimate and trusting relations with adults close to them.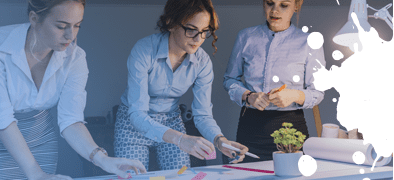 Like this
sample essay?
Order a Custom One Created by Professionals
DISCOUNTS