You can use this sample
FREE ESSAY for inspiration

Military Family Vignette
The exposure to violent and life-threatening situations causes psychological damage to an individual and often results in post-traumatic stress disorder, more commonly known as PTSD. Statistics indicate that over 7 million adult Americans suffer from it (Gradus, 2016). By definition, PTSD is a mental condition that is often debilitating and even life-threatening if not treated and managed effectively (Gradus, 2016).
The problem is that most people suffering from this disease rarely accept their situations, and infrequently do it the members of their families. Waiting for it to pass by itself is never an option, and yet many people choose that course of actions or lack thereof. PTSD affects individuals who have witnessed anything traumatic, which, basically, describes every military officer who was, at some point, on active duty in a hostile context. Children and other non-military personnel who have undergone violence, terrorist attack or natural disaster are also likely to suffer from PTSD. This paper analyzes the scenario of military family of three, the father in which has suffered significant injuries during his deployment, to examine how the disorder affects military families and explore the intervention strategies that may alleviate such maladies.
The service member of the family in question was previously deployed to the war zone where his convoy was ambushed, and, as a result, he has lost both of his legs. It is not only a violent experience but also a near-death one that is bound to have damning consequences beside the loss of limbs. Recent findings indicate that in certain cases, military personnel may suffer PTSD due to the damaged brain tissue that the explosions in the warzones cause (Karr, Areshenkoff, Duggan, & Garcia-Barrera, 2014). It might be safe to assume that even before experiencing the situation that led to the loss of service members limbs, he has spent much time in the warzone and, thus, had witnessed many life-threatening events.
Lawrence and Fauerbachs theoretical framework of handling PTSD suggests that the intensity and duration of exposure to trauma as well as sustaining of a memorable injury simply add to the intensity of PTSD (Stevanovic, Franciskovic, & Vermetten, 2016). At this point, it should be noted that there is more than one challenge that an individual manages. First, former combatants suffer from PTSD due to the near-death experiences. Second, such experiences are tragic enough sometimes and may be related to the loss of soldiers limbs. This situation leaves him/her with no alternative but to accept a disability and slowly work towards regaining a particular level of independence while getting used to asking for help so often. The third issue in this case is the fact that there is a child involved. An individual is helpless whereas he/she would like to be strong and invincible in the presence of his or her child and spouse. It contributes to the burdens that the soldiers have to carry.
Save 25%
Make your first order with 15% discount (with the code "best15") and get 10% OFF MORE for ALL orders by receiving 300 words/page instead of 275 words/page
The nightmares presence means that they still relive their scary experiences while the depression and anger are simply the symptoms of post-traumatic stress disorder (Bisson, 2007). These individuals are still struggling with reality, and they are yet to accept that they are no longer out in the field facing mortal dangers. All the symptoms, which the service member in this family experiences, point towards PTSD, especially if one to consider the exact contexts, within which the individual currently is (Basham, 2008). The three main categories of PTSD symptoms are re-experiencing, avoidance, and hyper-arousal. The individual, in this case, obviously, suffers from both re-experiencing and hyper-arousal.
The Problem
It may be easy to focus on the individual with PTSD, but it is also important to consider that there is a family involved, and, thus, the problem is no longer just the disorder but also its impact on the other members of this family. As for the patients, the PTSD is not their sole issue. There is a need to stop them from re-experiencing the terrors, which the nightmares exhibit, and ensure that they can control anger and stay asleep through the night; to get them adjusted to the loss of limbs is also important thing to do (Bisson, 2007). Loss of both limbs is not an easy experience and without external help that one can get, it can simply worsen PTSD over time. The treatment plan for this patient has to be comprehensive enough to cover all the issues that the individual needs to solve. The prolonged exposure may, thus, be not the best alternative in this case (Murphy & Fairbank, 2013). The patient has too much things to handle, and it is not just about the nightmares that keep him awake every night.
Don't waste your time on boring tasks!
Order
The spouses may not have been in the warzones but they are fully aware of the experiences that the service members must have had while being on active duty. It means that the traumatic contexts of their spouses have affected them too to the certain extent. The night terrors, anger, and depression as well as the fact that they have to accept their partners disabilities are all the issues that must be solved effectively (Chandra et al., 2011). Thus, the spouse also faces many problems that he or she must be guided to handle as well. The treatment plan for the spouse also involves intensive communication and education on the current contexts so as to empower her on how to help the service member and the child while fighting with own challenges. In this case, the spouse, probably, carries the heaviest burden.
As for the child, there is a problem with the father who had lost both limbs, is being angry most of the time and has nightmares. It is easy for a child to acquire negative energy existing in the house, and, for the most part, it makes him or her feel unsafe or even unwanted. The child needs the changes that have happened at home to be explained; he or she also has to be helped to understand the real situation (Chandra et al., 2011). Anger outbursts, and night screams can be traumatic for the child in this case as well. The treatment plan for the child would mainly involve reassurance and explanation that would help him or her to understand what their parents are handling.
You will receive these EXTRAS at no additional charge ($57.30)
FREE

Plagiarism Report Screenshot

(on request)
FREE

Bibliography / Reference Page

FREE

Revision within 2 days

(48 hours)
FREE

E-mail Delivery

FREE

Formatting

FREE

Outline
Generally, one can note that each member of this family has a set of problems that need to be tackled. Regarding personal aspects, it can be assumed that being in the military is a significant risk factor of getting PTSD, and it automatically explains the situation concerning service member. The children are also at risk since childhood traumas often result in PTSD as they are yet to develop psychological defense against difficult situations such as living with an angry and consistently depressed father. Despite the fact that each member has a different group of concerns, family psychotherapy can be of monumental success since it may boost communication and, thus, foster the understanding between these people. The patient can continue specialized treatment for PTSD while also joining the family for regular family interventions to foster support and make the communication process more open during and even after the treatment process.
Intervention Approach
The two ideal interventions in this case include cognitive-behavioral therapy and family psychotherapy. Cognitive-behavioral therapy involves altering of not just the overt behaviors that define a person suffering from PTSD but also the underlying thoughts that cause these behaviors (Mendes, Marcelo, Ventura, Cristiane, & Jair, 2008). It means digging deeper into the individuals minds to redefine their contexts and get them to accept that they are no longer in the traumatizing situations, which they are afraid of. There are approximately eight different options that can be employed with regards to cognitive-behavioral therapy. The first one is exposure therapy, due to which an individual is encouraged to confront any of his/her fear-evoking stimuli in order to understand and finally accept that there is no reason to fear anymore (Ahmadizadeh, Ahmadi, Anisi, & Ahmadi, 2013). Exposure therapy enables the patients to embrace fully their current contexts and stop reliving the dangers that they underwent during the traumatic experiences. According to research by the military on PTSD treatment, this method is considered the most effective one from all cognitive-behavioral therapies mainly because it enables the patients to appreciate completely the fact that they are no longer in warzones, can relax and feel safe (Chandra et al., 2011). The interventions, which cognitive-behavioral therapy uses, include talking about the traumatic experience in order to share ones fears and, thus, be reminded that they are all in the past. In addition, breathing and education are often considered mandatory exercises in the process of teaching an individual to recover from the trauma.
Save your time for something pleasant!
Order
Other alternatives related to cognitive-behavioral therapy include assertiveness training, stress-inoculation training, biofeedback, cognitive-processing therapy, stress desensitization, cognitive therapy, and relaxation training. Each of these interventions is specifically meant for the individuals with PTSD since it can help them to accept that the danger is mostly over, and that they must face their realities rather than be terrified of past experiences (U.S. Department of Veteran Affairs, 2016). It can be noted that a combination of these therapies works effectively for improving the individuals conditions. The treatment regimen has to be customized to the specific contexts of the patient considering that he needs to adjust to his/her new physical status as well.
The family psychotherapy focuses on the fact that having of a member with PTSD in the family creates stressful environment for everyone involved. In this case, both the spouse and child have to be included in the treatment process in order to ensure complete recovery of the patient. This type of psychotherapy is meant to enable the sharing of thoughts, feelings, and fears as well as aims to create supportive environment in the particular family. The therapy involves family sessions where each member is encouraged to talk about his or her experiences and fears related to patients conditions. Therefore, they are guided effectively on how to be supportive to each other (Marek et al., 2013). The spouse and child in this case are taught of how to cope and provide support while the patient is allowed to communicate openly, talk about his situation, and appreciate that he is not the only one suffering.
Legal, Ethical, and Policy-Related Issues
One of the most important ethical considerations in the treatment of PTSD is autonomy. There is a need to believe that despite their metal conditions, the patients are fully capable of making decisions that affect them. For the most part, an individual with PTSD is not likely to accept help unless he or she is fully convinced that he/she needs it. In addition, such patients are usually angry or depressed, and, in this case, they become dangerous for themselves and their loved ones. The patients can, however, not be forced to take help, and, thus, the only option that remains is to convince them with the help of their beloved people. Cahill and Anderson (2013) emphasize the importance of working with such individuals instead of imposing on them. The role of a therapist in this case is to provide guidance and support rather than make decisions for a patient.
In terms of legal issues, it must be noted that PTSD is accepted as a plea in the criminal justice system. It means that the individuals with PTSD are emotionally distressed, which makes them dangerous enough to commit crimes (McLean & Foa, 2014). A family does not need to start worrying about its safety on top of all the concerns that it already has but it is prudent that the members are advised to keep all potential weapons and sharp objects away from a patient at all times. Ensuring that they do not leave him or her alone for too long time guarantees that an individual does not attempt to harm himself/herself. No policy issue was identified as crucial to this case.
Resources
Education is a critical part of both the cognitive-behavioral therapy and family psychotherapy. Considering that many military service personnel suffer from PTSD after deployment to combat missions, it is easier to find the right amount of informational resources and support groups within the military. Ptsd.va.gov is the website address of the National Center for PTSD. On this page, one can find much helpful information not just for the patients suffering this disease but also for their spouses and children. There are also a number of online support communities that help in sharing and simply being there for one another when handling difficult situations both during and after the treatment process. Most of these resources are military-specific and are meant for military families. Getting more information, sharing, and connecting with support groups whether online or within the community will help the PTSD patient, the spouse, and the child in the family to recover faster and more sustainably. Military Kids Connect and National Resource Directory are some of the other options that they can use to find information and support.
Diversity-Related Issues
Studies have shown that what might be considered traumatic for one individual may not really be as dangerous for another. It means that the concept of diversity is critical in the treatment process of PTSD especially in relation to the service member. There is a need to consider their specific contexts in relation to ethnicity, gender, and marital status among other things. There are various aspects of the patients lives that enable them to derive meaning rather differently from their experiences. For example, witnessing of children getting hurt or killed in combat may have a different effect on a veteran who is a parent compared to one who is not. An individual who has children is likely to think of his/her own kids when experiencing a similar situation, thus, making worsening it in his or her mind. Another individual, without children, may not be as deeply affected since he/she does not project meaning based on personal context. Also, it is expected that women are more likely to experience PTSD than men do because many things get deeply embedded in womens psychology, thus, making them feel certain ways. They also generally draw more associations from their experiences, and it gives them more triggers when they suffer from the disorder. These factors must be considered during treatment.
Save your time for something pleasant!
Order
Knowing that PTSD is a result of brain trying to avoid previously experienced dangers, it is important to understand the preceding and present contexts of the individuals in order to formulate credible remedial measures. For example, a person with PTSD is programmed to respond to any hostile engagement very violently since an enemy is not merciful (Karr et al., 2014). On the streets, an African American veteran may get into the confrontation with a police officer, which would escalate into a violent and complicated scenario very easily. The reason is that the police officers are often very suspicious of African-American men, and if not managed properly, this situation can result in an extra-judicial killing of a patient on the street. Anxiety and hyper-arousal coupled with the cultural contexts of a veteran would, in this case, work against him. It, thus, becomes very important for a therapist to work systematically in order to reduce the risks, which a patient presents for the society. For certain individuals with PTSD, the risks are, for example, substance abuse or cardiovascular complications among other things.
Faith is also important when fighting against PTSD. The religious military families often undergo the problem easier as they refer to their faith to gain the strength and courage and face the situation. It is, however, also important to respect the faith of the family in question. For example, if a therapist is to invoke religion in the treatment process, it is important to use the right references based on the familys faith and beliefs. For example, Muslim veterans would only relate to teachings from the Koran, not the Bible. Understanding of the differences and applying of contextual meanings and considerations are tightly connected with the healing process.
For this case, there is also a need to consider the patients disability. Losing both legs means that he would have to adjust to being disabled, which is very difficult to do. It is essential to analyze the psychological effects of the disability and manage them effectively since they may hinder the progress in the PTSD treatment (Henderson, Rosen, & Mascaro, 2007). The individuals often associate disability with many disadvantages on both physical and emotional levels. The family members need counseling related to it so that they could share their feelings and fears while learning how to be supportive rather than patronizing or helpless.
Biblical Worldview
From the biblical worldview, PTSD is seen as another illness, for which God provides cure at His own time. There are no specific references to this disease in the Bible but over the recent years members of the clergy and scholars of theology have attempted to explain the role of religion in with the treatment of PTSD. First, a patient must be able to accept that the condition is not a punishment for taking lives in combats.
VIP Services
Get Order prepared
by top 10 writers
Full PDF plagiarism
report
VIP Services
package - 29.98USD
20% OFF
Get order proofread
by editor
Get VIP Package Now
Blaming oneself and taking responsibility for the suffering inflicted on the enemy side only worsen individuals depression and elevate the feelings of self-harm (U.S. Department of Veteran Affairs, 2016). The patient must be encouraged to accept that God does not judge His children using their standards but by His own omniscient knowledge. Forgiving oneself is often considered as one of the greatest steps towards recovery since due to it, an individual starts accepting that there is nothing he/she could have done to change the situation. The Bible teaches patience and resilience while trusting the Lord with ones healing. It means distancing from any feelings of guilt or unworthiness that can be contributing to anger and depression. In this particular case, there is a dire need for the family to trust that the Lord has not and will not forsake it.
Conclusion
Almost every military family has had to handle cases of PTSD after deployment. It does not make things easier, however, since each case of PTSD is different, and one needs to consider many aspects regarding specific social, cultural, spiritual, emotional, and physical contexts of the service members and their families. In this particular case, it is important to note that cognitive-behavioral therapies along with family psychotherapy are the best alternatives in treatment. The patient needs to overcome his/her trauma while the family has to learn to cope with the new psychological status of the patient. Communication through family therapy sessions will help the relatives to understand and appreciate one another despite the challenges that they have to face. The family should also utilize the resources, which the National Center for PTSD provides, since there are many military specific options among them that can be helpful. Religion is also a great source of comfort in such a context.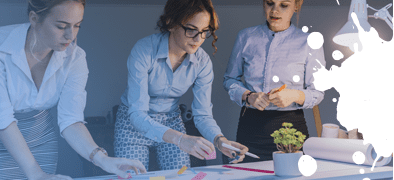 Like this
sample essay?
Order a Custom One Created by Professionals
DISCOUNTS