You can use this sample
FREE ESSAY for inspiration

Cognitive Behavioral Therapy for Geriatric Depression
Pharmacotherapy and psychotherapy are some core interventions that can be used to manage depression, anxiety, and insomnia. Some clients may prefer psychotherapy to pharmacological interventions. Cognitive behavioral therapy (CBT) is a form of psychotherapeutic treatment. CBT can be an effective approach in managing geriatric clients diagnosed with depression disorders. This paper aims to define geriatric depression, differentiate depression of elderly population and young adults as well as to explore available treatment options for the geriatric population.
Definition of the Geriatric Depression
Geriatric depression is defined as a mental and emotional abnormality that affects the elderly population. Occasional bad mood is normal but consistent and long lasting sadness is not a typical process of aging. The loss of interest, depression, weight gain or loss, sleep disturbance, guilt, feeling of worthlessness, loss of energy, suicidal thoughts, and restlessness are significant depression symptoms.
Difference between Depression in the Geriatric Population and Young Adults
Geriatric depression is a psychiatric disorder, which is characterized by poor long-term prognosis. It has higher relapse rate and takes a chronic course when compared to the depression that happens at younger age. Furthermore, the elderly depression has been linked to medical comorbidities that include cardiovascular diseases, cognitive impairments, and a greater risk of mortality. The main distinctive feature of the geriatric depression lies in intermingling of both somatic depression symptoms and physical diseases that occur during the old age. Biological and psychological factors that are age-related can explain the variation in the display of depression among the elderly and the young adults (Hegeman et al., 2012).
Depression seems to present itself differently among the geriatric population and young adults. The results of one of the meta-analysis studies showed that senior citizens with major depression disorders exhibited more gastrointestinal somatic symptoms, elevated agitation, and hypochondriasis but demonstrated less sexual interest loss, when compared to the younger population, diagnosed with major depression problem. Thus, depression in older people is characterized by more somatic demonstration, whereas symptoms associated with guilt and sexual function loss or problems are the dominant features among younger individuals. Suicidal thought tends to be common among the younger adults, but it is not well demonstrated among the elderly with major depression. Moreover, younger people further exhibit an increased appetite, reduced libido, and weight gain. These symptoms were absent in the majority of the geriatric population (Hegeman et al., 2012).
Save 25%
Make your first order with 15% discount (with the code "best15") and get 10% OFF MORE for ALL orders by receiving 300 words/page instead of 275 words/page
The age-related factors remain an issue of concern. Scientists try to understand whether they influence the presentation of major depression disorder or just cause an overlap between medical disorders and depression somatic symptoms. This question complicates the identification of major depressive disorders at the old age. For example, a lack of expression or sexual dysfunctions among geriatric population may be explained by the absence of a living partner. Sexual malfunction seems to be evident among people of the younger population, who suffer from a major depression disorder. Another way to explain the existence of depression variations among the young and the elderly suggests that the geriatric people are likely to express somatic symptoms instead of psychological complaints that are common for the younger adults. Another school of thought explains the late age depression by the use of specific factors. First, the reduced energy and psychomotor retardation appear due to the neurodegenerative and vascular disorders. Second, thoughts about death, insomnia, and reduced appetite may be linked to the inflammatory risk variables. Another study presented inconsistent results, as it showed that it is not possible to present apathy and cognitive impairment as distinctly separate entities because of the overlap of the symptoms at the old age (Hegeman et al., 2012).
Treatments for Geriatric Depression
There are three key approaches to the treatment of geriatric depression. These strategic interventions include cognitive therapy, pharmacological intervention performed by the use of antidepressant medication, and the combination of both cognitive and antidepressant therapy. The pharmacological intervention involves the usage of the antidepressant drugs.
The Use of Antidepressants as a Pharmacological Intervention
Antidepressants contain anesthetic elements, so they can effectively reduce neuropathic pain. Tricyclic antidepressants can significantly reduce pain while amitriptyline can be effective as a pain reliever, but its safety is lower for managing the mood. Serotonin–norepinephrine reuptake inhibitors that include venlafaxine and duloxetine can relieve pain and reduce depression efficiently. Serotonin selective inhibitors are based specifically on serotonin; thus, they are not effective in reducing the pain. Insomnia is one of the prevalent symptoms of depression.
Serotonin–norepinephrine reuptake inhibitors such as mirtazapine and zolpidem are effective in relieving insomnia. Duloxetine and venlafaxine can reduce fatigue that is associated with depression (Coupland et al., 2011). It is also essential to treat illnesses that modify or coexist with the major depression. The pharmacological treatment of depression is effective to a particular degree, because antidepressants affect the brain circuits and neurotransmitters. Thus, they can influence mood.
Cognitive Behavioral Therapy (CBT)
Cognitive behavioral therapy is another strategy that is used to reduce major depression of the elderly population. CBT focuses on the roles that behavior and cognition perform. Cognitive behavioral therapy addresses the way of doing things, the way of acting, the manner of feeling and both physical and medical means of treating illnesses. A therapist works collaboratively with a patient on replacing dysfunctional patterns with those that promote individual well-being and health. CBT significantly helps the geriatric population by introducing some modifications. One of such modifications involves addressing their physical health needs and spiritual beliefs. Several studies have shown that CBT is efficacious for geriatric people, It can also positively affect insomnia, late-life anxiety, and pain. The elderly can gain benefits from CBT to the same extend as younger adults do (Serfaty et al., 2009).
When adopting CBT for the geriatric population, it is essential to consider features that characterize the elderly population. Some of the critical factors that ought to be considered include the changes in physical health, intermingling with younger people and dynamics in the role investments. Losses and transitions are the typical features of later life stages. They can lead to the appearance of thoughts about missed opportunities as well as evoke memories about unachieved goals and unresolved relationships. CBT should concentrate on the clients' interpretation of transitions and losses (Steffens & Potter, 2008).
You will receive these EXTRAS at no additional charge ($57.30)
FREE

Plagiarism Report Screenshot

(on request)
FREE

Bibliography / Reference Page

FREE

Revision within 2 days

(48 hours)
FREE

E-mail Delivery

FREE

Formatting

FREE

Outline
When implementing CBT among older adults, one has to consider some principles that govern this process. First, the CBT ought to be organized in an interactive and well-structured form of psychotherapy. Patients and therapists work together to identify goals and initiate strategies that are aimed at attaining the set objectives of the therapy. The goals are intended to reduce patient's suffering and eliminate depression symptoms. The goals that emanate in the course of CBT are supposed to be individualized and are determined by the specific features of illnesses and patients. For instance, the goals associated with the treatment of depression in a geriatric patient can include the increase of physical exercises, the reduction of concentration on past unfavorable life experiences and events, as well as the increase of social activities. Second, there is a fundamental point that demonstrates the existence of multiple reciprocal connections between emotions, thoughts, and behaviors, so that any change in one of them is likely to bring a positive shift in the other two. It is important to identify and acknowledge patient's experience with changes in thoughts and emotions (Karlin, 2011).
Behavior patterns and thinking approaches have been linked to many mental disorders including depression. The core aim of CBT is to eliminate dysfunctional patterns that form the bedrock of suffering (Serfaty et al., 2009). CBT emphasizes the need for a frequent practice as well as encourages the utilization of adaptive thinking patterns and behaviors in various settings. Geriatric patients who undergo CBT should practice particular skills during the sessions as well as after them. Skills adopted by a client ought to correspond to the goals established by both the patient and the therapist.
Several behavioral skills are inculcated during CBT. The amount of time spent on such skills may depend on the client's diagnosis and his or her features. Many patients, diagnosed with depression, are taught fundamental relaxation skills and are advised to increase participation in physical exercises and social activities as well as to engage in individual joyful activities. Patients are encouraged to see the behavioral changes as experimental; they should record such experiments in journals and diaries in order to monitor and assess their effectiveness. The usage of journals or diaries also helps clients in the identification of dysfunctional behavioral patterns and maladaptive thinking (Karlin, 2011).
Don't waste your time on boring tasks!
Order
Behavioral changes are not sufficient, so patients should also be taught how to increase their awareness of thought patterns that include the identification of dysfunctional thought patterns. Their ability to recognize such thoughts must be also improved. People tend to experience a stream of thoughts in a semi-conscious manner that arises from both external and internal stimuli. Thoughts are likely to shift in response to the environment, behavior, and emotional states. Although people themselves are not able to identify such thoughts, trained individuals can manage to do that. Identification and awareness of such thoughts will lead to improvements in mood and will eliminate some symptoms. After the identification of automatic thoughts, patients are asked to assess their accuracy and importance. A client can describe the details of the scenario that has led to unpleasant reactions and emotions. Then, the patient identifies the thoughts that might have caused such emotional response and determines whether the thought is appropriate or not. Moreover, patients need to know the results of sticking to particular thoughts and analyze the time during which they experience events linked to these particular thoughts. After reflection they are required to decide whether such ideas are still relevant and useful (Karlin, 2011).
In the course of CBT patients can identify dysfunctional patterns of automatic thoughts that are related to depression. Furthermore, clients can find the core dysfunctional beliefs that represent a negative attitude towards themselves and the world. These dysfunctional core beliefs can be addressed in a way similar to automatic thoughts. There is a need for patients to challenge automatic thoughts. They can do it through listing the arguments that either support or do not support the thought. Furthermore, patients can deconstruct thoughts in order to identify the parts that are accurate, inaccurate, or overgeneralized (Karlin, 2011).
Changes in cognition have individual variability. The elderly population can experience a reduction in the cognitive speed, fluid intelligence, working memory, and selective attention. It means that the information has to be passed repeatedly in a summarized version. Due to the impaired fluid intelligence, information needs to be stored in a manner that embraces past historical experiences. There is a need to facilitate cognitive restructuring through making records of vital information. By doing so elderly would be able to listen to it between the sessions (Alexopoulos & Kelly, 2009).
CBT is a useful option for managing the geriatric depression. It is effective because it eliminates the dysfunctional thoughts pattern, poor behavioral patterns, and unfavorable core beliefs about the self and the world. Patients who have been subjected to CBT demonstrate improved moods and reduction of the depression symptoms after the adoption of effective techniques of coping with behaviors and thought patterns.
Conclusion
Depression is one of the critical health problems that are faced by the elderly people. The geriatric depression is complicated due to its overlap with many age-related illnesses. Age-dependent factors represent a cornerstone for explaining the variations that exist between the geriatric population and the younger adults. The majority of depression cases among the elderly may appear due to the losses and transitions experienced by them in the course of life. Dysfunctional thoughts and maladaptive behaviors are among the key features that are evident in patients affected by depression.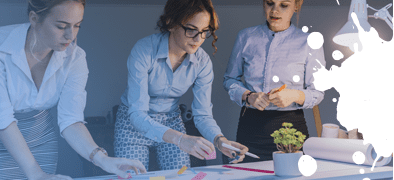 Like this
sample essay?
Order a Custom One Created by Professionals
DISCOUNTS