You can use this sample
FREE ESSAY for inspiration

Learning and Modeling of Behaviors and Actions
Maura is a 28-year-old woman who visits a therapist since she is worried about a behavior that prevents her from making progress over the last decade. Maura develops relationships with men with stable professions. However, these people are not willing to make the relationship romantic. As a result, the emotions and feelings relating to previous occasions arise, and they seem to plague Maura.
The problem is that after some time, she forgets about this and established the same kind of relations all over again. The cognitive and behavioral theories are the most apt ones for the explanation of this situation. This paper proposes that by explaining Mauras behavior using the two theories, it is possible to devise an appropriate modification plan to prevent Maura from repeating the same pattern.
Cognitive Learning Theory
The cognitive learning theory suggests that learning happens only when cognitive functions of the mind are active. In case these functions are inactive, learning may be delayed or may not happen at all. Maura consistently repeats the same behaviors that have plagued her for the last ten years. Apparently, she realizes that her relationships are fruitless when it is too late to change anything.
To start with, there is a probability that Maura acquired this behavior when she was young. A well-known psychologist Jean Piaget developed a theory that suggests that all behaviors are learnt at an early age. According to Piaget, the conduct of adults is a re-enactment of behaviors and beliefs acquired during childhood. In the case of Maura, the behavior of developing relationships with men who have stable professions may have been acquired by observing either the actions of her mother or guardian. Moreover, there is a very high probability that her mother was either single or divorced. It is during this life stage that the inclination to establish relations with men having well-paid jobs was embedded in her mind.
Save 25%
Make your first order with 15% discount (with the code "best15") and get 10% OFF MORE for ALL orders by receiving 300 words/page instead of 275 words/page
It is worth examining the two main components of Piagets theory. The first component in this theory is a schema. In the psychologists opinion, a schema is a cohesive, repeatable action sequence possessing component actions that are tightly interconnected and governed by a core meaning (Hofmann, Asnaani, Vonk, Sawyer, & Fang, 2012). This core meaning defines the worldview that the child forms and their opinions unless they make deliberate efforts to change their behaviors. Taking into account this point, it is possible that Maura acquired the worldview that the best partners are wealthy men. It is also possible that this perspective arises from the opinion that such men can perfectly support a family.
The second component of Piagets theory is the adaptation processes during the transition phase. In fact, this is the transition that is required when the schema bears no relation to reality and, therefore, needs to be adjusted. The existent schema can either be modified or maintained. Talking about Maura, she does not change her behavior and continues developing relationships with non-committal men. As stated earlier, the schema is the perspective that people with stable careers are the most appropriate partners. However, Maura is unable to cement such relationships because she chooses men who are not ready to commit and build a family.
Don't waste your time on boring tasks!
Order
It is possible that Mauras replication of the behavior was reinforced by active thinking on the part of Maura. For instance, when the mother did not have a partner, the family may have faced financial problems. On the other hand, when the mother was in a relationship with a man having high earnings, Maura formed an indisputable idea that only with such men she can build a strong family. As a consequence, she developed a schema that she carried into her adult life.
Behavioral Learning Theory
The behavioral learning theory assumes that a learner is passive when acquiring information. According to this theory, an individual is born with a mind that is blank slate. It is this mind that possesses information with regard to perspectives, worldviews, and actions of the individual. The theory further suggests that a behavior is embedded either through positive or negative reinforcement. For instance, if the behavior is considered acceptable among certain people, the individual will be praised and rewarded as a result of their actions. Eventually, this leads to the acquisition of this behavior. On the other hand, if a behavior is perceived as unacceptable among a certain group of people, the person who engages in such behavior is scolded or ostracized, leading to negative reinforcement of the behavior. Interestingly, most of early behavioral theories experimented with behavior learning in animals and applied the findings to people. This theory also suggests that acquisition of the behavior is impersonal, and that it can be analyzed without considering internal mental states.
VIP Services
Get Order prepared
by top 10 writers
Full PDF plagiarism
report
VIP Services
package - 29.98USD
20% OFF
Get order proofread
by editor
Get VIP Package Now
If this theory is applied in Mauras case, it is probable that after establishing a relationship with wealthy people, she receives positive reinforcement from her friends and peers. There is a popular perspective that the best partners should be men who have well-paid salaries because they can offer financial security to their family. Therefore, when Mauras friends see her with a prosperous individual, they praise her, positively reinforcing the behavior. On the other hand, if her friends learn that she is in a relationship with a man who is a member of a lower class, they make negative comments, thereby leading to negative reinforcement of the behavior.
By the same token, the short-lived relationships may be a result of a behavior that she acquired during childhood. As stated earlier, ones behaviors are substantially influenced by other people. As a result, these behaviors are reinforced in the mind of an individual taking into consideration whether they are considered positive or negative. Later on in the maturity, the behaviors are only a manifestation of childhood experiences.
The Most Applicable Model
When choosing between the two described models, behaviorist theory is the most applicable one in this case scenario. On the one hand, cognitive theorists assert that people are immensely involved in daily activities. As a result, they exercise their minds and adapt accordingly. On the other hand, the behaviorist approach assumes that the acquisition of the behavior is passive. Thus, individuals simply acquire the behavior by positive and negative reinforcement and do not involve their minds in the acquisition of behaviors.
You will receive these EXTRAS at no additional charge ($57.30)
FREE

Plagiarism Report Screenshot

(on request)
FREE

Bibliography / Reference Page

FREE

Revision within 2 days

(48 hours)
FREE

E-mail Delivery

FREE

Formatting

FREE

Outline
Maura shows a sequence of memory lapses when she forgets about the consequences of her last relationship, while developing a new one after the breakup. The tendency has repeated over a period of ten years. Therefore, this started when she was eighteen years, and she ceased progressing. If the cognitive model is applied, there must be active reasoning on the part of Maura. She must be able to think about the consequences of her actions taking into consideration the outcome of other relationships. However, she seems to establish the same type of relationships almost subconsciously. Therefore, this shows that she does not involve her cognitive functions when she develops these relations.
Basic Modification Program
The best modification program that can be used is substitution of the learnt behaviors with new ones. In fact, this is a variation of classical conditioning experiments. From these experiments, it was determined that human behavior can be modified. Hereby, the required behaviors can be learnt and the unneeded behaviors can be eliminated from the life of a person.
To start with, the source of these behaviors must be identified by Maura with the assistance of her therapist. It is necessary to determine whether this behavior was developed in her early childhood or was influenced by her friends. In fact, this will be very helpful in determining the method that she will use to take control of her present thinking and create new thinking models (Lachman, Lachman, & Butterfield, 2015). Thus, the best method that can be used to determine the source of this behavior is psychoanalysis because it revives the patients most distant memories.
After determining the source of these memories and the point when the tendency started, it is mandatory to condition the brain to think in a different way. In fact, auto-suggestion is the most suitable method to do it. The reason is that the main function of auto-suggestion is to create awareness in the patient (Baudouin, 2015). For instance, Maura could repeatedly tell herself that she will not establish relationships that will not lead to long-term commitments. After repeating this over a period of time, there is a very likelihood that this behavior will not be replicated in the future.
Conclusion
Mauras tendency to develop short-lived relationships with wealthy men can be explained by the behaviorist and cognitive theories. The behaviorist theory focuses on her childhood, while the cognitive theory takes into consideration the way schemas affect future perceptions and behaviors. However, the behaviorist approach handles Mauras case most efficiently. To stop the action from repeating itself in the future, Maura should use psychoanalysis to determine the cause of her actions. Afterward, she should counter these beliefs by autosuggestion that should be conducted over an extended period of time, approximately six months.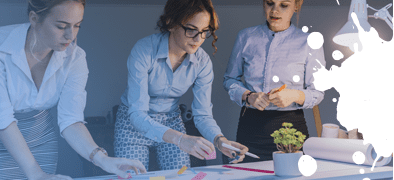 Like this
sample essay?
Order a Custom One Created by Professionals
DISCOUNTS