You can use this sample
FREE ESSAY for inspiration

Bipolar
Bipolar disorder is one of the most thoroughly investigated neurological disorders. The main characteristics of this disorder are depression and elevated mood periods, as well as prevalence among various categories of people. Therefore, understanding this disorder will help discover the main ways of its treatment. Thus, this paper is focused on the main aspects of the bipolar disorder and valproate treatment in combination with psychotherapy as the most effective way to ensure patients are helped.
Historical Background
The history of the bipolar disorder is quite long and complex. For the first time, a detailed study of the symptoms appeared in Greece in the first century (Muralidharan et al., 2015). The connection between depression and mania was mentioned. Initially, the ancient Romans and Greeks had defined melancholia and mania terms that nowadays are known as depression and manic (Muralidharan et al., 2015). At that time, people who had such symptoms were executed around the world.
After appearance of the strict religious dogma, people were accused of being possessed by demons, which led to their deaths. In the 17th century, Burton wrote The Anatomy of Melancholy that explained the main aspects of the melancholy treatment and described all symptoms (Muralidharan et al., 2015). It was a great step toward mania and depression disorder diagnosis. The 19th and 20th centuries are famous for several discoveries in the bipolar disorder investigation. In the 19th century, an article by Falret about people that were suffering from switching between manic excitement and harsh depression was published (Muralidharan et al., 2015). That was the first documented bipolar disorder diagnosis. In addition, Farlet discovered the genetic background of the bipolar disorder. The first person who has started studying mental illnesses seriously was Kraepelin. He referred to the biological causes of the mental illnesses and provided the classification of the mental disorders that is still widely applied nowadays. However, the term bipolar has first been used by the American Psychiatric Association to identify two opposite sides of depression and mania (Muralidharan et al., 2015). Exactly after that, people with such disorders stopped being called as maniacs.
Overall, the bipolar disorder is a severe debilitating disease that is characterized by a chronic disease course and by symptoms continued during interepisodes periods. A great factor that influences this disorder is a family environment. In family relationships, criticism, hostility, emotional overinvolvement can lead people with bipolar disorder to a poorer clinical course (Muralidharan et al., 2015). Therefore, nowadays, the bipolar disorder is thoroughly studied and scientists keep looking for the most effective treatments.
Criteria and Symptoms
Bipolar disorder has some subtypes that are characterized by the diagnostic criteria (NIMH, n. d.). One of them is called bipolar I disorder. This type is characterized by typical manic episodes that continue for seven days at least or the manic symptoms can be so severe that a person may need to be hospitalized. In this disorder type, depressive periods that last for two weeks are typical. Moreover, there is a possibility of mixed episodes. This means that a person suffers from manic and depression signs simultaneously. The symptoms can differ depending on gender and some other peculiarities. For women, the first episode usually begins with depression. For men, it is vice versa.
Save 25%
Make your first order with 15% discount (with the code "best15") and get 10% OFF MORE for ALL orders by receiving 300 words/page instead of 275 words/page
The next subtype is called a bipolar II disorder. It includes a pattern of hypomanic and depressive episodes. However, there are no full episodes. For this period, major depressions that are expressed in high energy and person`s impulsiveness are common. Such disorder subtype is more widely spread among women. One of its subtypes is a cyclothymic disorder characterized by depressive and hypomanic symptoms periods that can least for 2 years (NIMH, n. d). In case of adolescents and children, this period can last one year. This subtype can be characterized by rapid mood changes and less severe mood swings during the year with four or even more episodes of major depression, hypomania and mania, or mixed symptoms, shifting episode from mild depression to hypomania. This bipolar disorder type often leads to episodes once a week or even once a day (NIMH, n. d). It is more common among young people, who are having their episode for the first time and it affects more women than men just as in the previous subtype (NIMH, n. d.). The other types of bipolar and related disorders are characterized by bipolar disorder symptoms, but do not match these three categories.
Patients with the bipolar disorder, usually have the above mentioned symptoms. Hence, such people have unusual behavior and intense emotional periods. Moreover, the sleep and activity undergoes changes. People with manic episodes commonly suffer from jumpy moods, excessive energy, increased activity, troubles sleeping, irritation, and aggressiveness. Such people can think and talk very fast and do many things at the same time. They usually spend too much money, do risky things, or get involved in reckless sex. At the same time, people with depressive episode suffer from decreased energy and activity levels and sleeping troubles. Such people feel down, sad, hopeless, empty, and worried. They do not enjoy anything and think about death or suicide. They have trouble remembering things and concentrating (NIMH, n. d.). Often, people have both symptoms and such situation is called an episode with mixed features. While such people are very energetic, they can feel sad and hopeless. Hence, without proper treatment, the situation can be extremely difficult.
Treatment and Therapies
Bipolar disorder can be treated with different medications. Everything depends on the specific aspects of the symptoms. Such medications contain antipsychotics, mood stabilizers, antidepressants (NIMH, n. d.). This medicine often has many serious side effects. Hence, it is very important to monitor its influence on the person. Psychotherapy often becomes a great support in the bipolar disorder treatment. It may include cognitive-behavioral treatment that is supposed to identify negative aspects and behaviors. Moreover, family and interpersonal therapy is effective in helping people, who are suffering from the bipolar disorder. Finally, communications, relationships, and psychoeducation effectively teach people with such diseases and their family members about the illness and help them identify sings of mood swings before the results will be extremely negative.
VIP Services
Get Order prepared
by top 10 writers
Full PDF plagiarism
report
VIP Services
package - 29.98USD
20% OFF
Get order proofread
by editor
Get VIP Package Now
One of the medications-based treatments is based on lithium prescription. Based on research, it is possible to conclude that the immune system dysfunction is very important in case of the bipolar disorder (Teixeira et al., 2015). Therefore, TNF was investigated as a potential bipolar disorder target. The mechanism of the lithium treatment is quite complex and has a significant impact in several areas. According to an experiment, where twenty-nine patients with such disorder received lithium carbonate every day during six weeks, this therapy is not the most effective (Teixeira et al., 2015). Most of the patients had lithium therapy only, and only four people combined it with mood stabilizers. After lithium treatment, people with bipolar disorder experienced incomplete or slow symptoms improvement. Besides, the effect was quite limited in the depression relapse prevention.
Another treatment of the bipolar disorder can be done with the help of valproate that has a significant ability to prevent depressive relapses (Young, 2008). This treatment is effective to stabilize mood and has numerous similarities with the lithium treatment. However, the valproate is more effective in the mania acute. The anticonvulsant drug is often used in the maintenance treatment of the bipolar disorder. Moreover, it is good at the bipolar episodes prevention and it improves general health of the patients and their social functioning.
Comparison
Comparing the above-mentioned treatments, the valproate treatment has more advantages than lithium therapy. First, it concerns mania treatment for people with more severe symptoms. Moreover, the valproate benefits bipolar conditions broader spectrum than lithium. In addition, it is more effective during bipolar depression and can be used in combination with some other treatments, so the result will be even greater than with monotherapy.
However, there are some limitations because of the side effects. They are generally manageable and mild and appear with the divalproex involvement. The most consistent problem is weight gain and pharmacokinetic interaction with lamotrigine. Moreover, the valproate can provide neural tube defects if it is taken during the first pregnancy trimester.
Summary
This work describes the main aspects of the bipolar disorder. To understand the realities of such disorder better, it is critical to know what the history of this illness is. Therefore, after an analysis it is easier to define bipolar disorder as a serious mental disease that includes opposite mood swinging with the manic and depressive episodes. The main disorder symptoms and criteria show how the disorder can be expressed. Analysis of the bipolar disorder treatment including the pharmaceutical ones and different therapies is essential to show that the complex approach is the best in many cases. The most famous treatments are lithium and valproate ones. However, after comparing these two medical approaches, it is crucial to conclude that the valproate treatment in combination with psychotherapy is the most effective.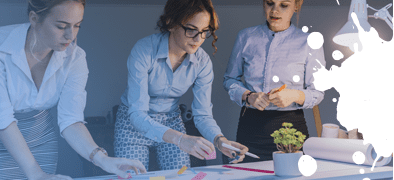 Like this
sample essay?
Order a Custom One Created by Professionals
DISCOUNTS