You can use this sample
FREE ESSAY for inspiration

"The Death of the Author" and "The Tell-Tale Heart" Psychological Works
People live and operate each day with a certain purpose. It may not be defined exactly, but it certainly exists. People also tend to live each day with a thought of how they want their lives to be, often complicating the already complex life of a man. All the abovementioned processes culminate in one distinct part of the human body, namely the brain. It plays a vital role, although some people even forget its significance and influence on their respective lives. "The Death of the Author" and "The Tell-Tale Heart" are the two works that explore the psychological aspect of life. In this essay, the theme of psychological interest and perception is thoroughly discussed, focusing on how both display the process of living in the modern world.
There is a tendency in the world today that employs human understanding to make things work out. Many people enjoy their freedom after having committed certain crimes; meanwhile, others are convicted simply because of their appearance or facial suspicions, the kind of areas they live in, and many other factors that revolve around the human psychology. Thus, Roland Barthes tries to give a definition of the deeper influences that people encounter on a daily basis and how they program human beings. In this context, people start to think, make decisions, and judgments in a particular manner. This leads to the emergence of a notion that people live their lives on their own, yet this process is being shaped by the daily exposure to what they see and even the people with whom they interact on a regular basis (Hans, Barthes, and Heath 37).
When one looks at a piece of work, for example, a picture, he or she has a perceived judgment depending on the environment surrounding that person. This happens subconsciously, but it comes into practice in terms of future interpretation. Barthes explored further by concluding that at times, people consider the authors as obvious in every expressed work. This psychological trend operates in the modern world, whereas people are substantially certain about some notions regarding life. Thus, this results in raising of the gender issues that are judged depending on how people see others (Hans, Barthes, and Heath 37).
Barthes further explains his theory by saying that people may live and claim to be authors of particular works because of their participation or contributions; a thought that he strongly emphasizes to be wrong. He argues that this kind of notion needs to be rethought due to several exposures that one has come up before with regard to a certain piece of work. According to this claim, it is justified that psychological interests and perceptions are often in a controversy, depending on other variables of life that people may not see (Johnson 48).
Save 25%
Make your first order with 15% discount (with the code "best15") and get 10% OFF MORE for ALL orders by receiving 300 words/page instead of 275 words/page
Barthes also states that self-proclaimed writers or artists are not the actual authors of the articles, photographs, or even movies that they produce. Everything that people believe in has already been created by someone else who avails it to another person, thus influencing a thought or a change in behavior. For example, there is a child who has been told of the dangers of snakes; whenever a child sees a photo of a snake, he or she may end up interpreting it as a danger sign, unlike another child of the same age who has never seen a snake or has been told good things about snakes. In this context, Barthes uses a similar law in proving the point of needless searching for the real authors, since it is difficult to identify the exact creator for any work (Barthes 148).
The human brain is made in such a way that people easily retain particular methods, various forms of ideologies, and specified ideas. This memory has a tendency of reshaping the original one, but not meaning that it eliminates the initial existing work. This psychological trend is, thus, what drives people to be innovative and think either positively or even view life in a negative way. Barthes reveals this crucial understanding that people cannot do everything on their own. This linguistic theory does not only give a notion to be applied in the literature but also has a basis in the evaluation of one's daily life. This is a scenario that humans see evident in the reason for murder in "The Tell-Tale Heart" (Johnson 48).
One may then ask why a particular text or even a photo has so much authority in its presentation or interpretations. In this regard, Barthes emphasizes the necessity to look and focus on the ultimate author who is within each individual. These include all the things people have ever learned as well as the best manner in which people can live with those things. This results in the cognition and reflection on daily life's issues; it is all in the brain. It is impossible to see these processes, but it does not prove its absence. People have to create meanings from what they see or live with. It is essential to discover this crucial thought that Barthes expressed in the theory (Hans, Barthes, and Heath 37).
It is inside one's mind where meanings are being deciphered; books are given life and works of art are expressed. Every writer, including Barthes, always has something to share with the environment in which they existed. It is often done with the help of contributions in the form of various pieces of work done. If the line is drawn between the author and the piece of work, then the real meaning can be found. In the modern world, individuals have to endure personal decisions, which can also be copied and modified to meet the standards that they want to reach. All this work takes place inside the brain (Johnson 48).
Barthes is among the many elusive thinkers in terms of stating his arguments in an open way. He, thus, looks and explains his concepts clearly in such a way to state that readers can only be born at the expense of the author (Barthes 141). Trends to express emotions and other states of feeling can easily find their way inside the pieces of work and also increase the interpretation aspects. People are reading infinite copies and giving various interpretations because of the randomized expressions that are expressed in the pieces of work. Living today requires this infinite perspective because modern people are constantly making decisions as humans. Moreover, the nerves are constantly firing to make ends meet in the body. These are the infinite plans that influence the emotional states, as well. However, when one reads, he or she possesses the liberty to distinguish themselves from what they have also emotionally acquired.
When people are constantly reading, they are exposed to some expressions, for example, remorse. Readers are often forced to explore how they can be different from the expressed thoughts in the pieces of work. According to Barthes, the author is merely but the historical past of his book. This only means that people are trying to find solutions for past experiences. This also comes about if they 'kill' the authors and start reading and reflecting on their work. The psychological growth and decisions often take the same shape as they are being adapted in the daily lives of human beings. The more people find themselves having a particular perception, the more they walk a line of the psychological journey in their actions and choices. Furthermore, this trend takes place in terms of the murder in the scenario of "The Tell-Tale Heart" (Hans, Barthes, and Heath 37).
Don't waste your time on boring tasks!
Order
This theme of the psychological interest is also seen in the story of a murder that is depicted in "The Tell-Tale Heart". It gives an effort in understanding how people perceive things in their minds. Additionally, the extents of how they can justify their actions, even after knowing how wrong they are, are being discussed. This rather sad story has many aspects that are directly linked to the psychological theme and perceptions.
Poe introduces the story by a rather disturbing act. One may often wonder how a normal person has to sound out loud about his sanity state. In the modern world, if someone is seen or even heard proclaiming such a thought, he ends up being questioned, because it is not a normal thing. As much as everyone has some degree of madness, nobody likes to admit it. This is the introduction of Poe's work. The theme of the psychological interest and the influence on choices starts at the very beginning of the story, and it is an outstanding notion emphasized in the whole book. The character purposely speaks against his purpose, and this is something that happens in real life. People purposely have a perception of what they do to survive every crisis that befalls them. He begins proving this at the beginning of the story by claiming that he is not mad ("Narrative Purpose and Legal Logic in 'The Tell-tale Heart'" 14).
It seems so different in the modern world because many in the law courts today would rather say they were "insane" during an act of crime in order to be forgiven by the law; paradoxical to what Poe tries to portray in his work. Humans are working towards a trend of self-righteousness, simply because of the way they have tamed their living. Thus, it is evident that there is deep emotional involvement in this story (Hans, Barthes, and Heath 37).
You will receive these EXTRAS at no additional charge ($57.30)
FREE

Plagiarism Report Screenshot

(on request)
FREE

Bibliography / Reference Page

FREE

Revision within 2 days

(48 hours)
FREE

E-mail Delivery

FREE

Formatting

FREE

Outline
The character is displayed to be having a particular relation with the old man, probably a cousin, a son, or even a grandson. The picture depicted by the book is that he has some love for him but finds a fault in the old man's eye. He, therefore, wants to get rid of it. Various psychological balances always have a particular driving force that people may often seek to do right, even in the oddest way possible. There is often a controversy within individuals, namely a drive and a pang of hunger to be quenched within their thoughts. This is what makes people have certain perceptions of how to behave in certain situations. This is what readers saw earlier in the theory of killing the author so that the readers can live and explore the myriad actions ("Narrative Purpose and Legal Logic in 'The Tell-tale Heart'" 14).
The man plans the way, in which he is going to get rid of the evil eye. He walks to the room of the old man daily with a lantern, until he is caught red-handed. When the old man gets closer as he wants to catch the thief, he meets his untimely death. Thus, he is killed, and the man now feels he is alright since the evil eye is gone. When people constantly have some drives towards things, they tend to consider the demise to be our success because of the impulse that has to be kept alive by settling the brain matters and not thinking of the aftermaths of the acts. This scenario also portrays the effects of guilt when he tries to cover up his mistake by the actual brutal murder and also an aspect of shame. These two characters are in great sympathy, unlike any other thing that people have in the human conscience that are strong perception drives ("Narrative Purpose and Legal Logic in 'The Tell-tale Heart'" 14).
The emotional war that is depicted in this book also moves the character with the conviction that the pale blue eye that also has a film cover is a threat to his peace. He no longer sees the old man, whenever he is around but is constantly disturbed by this evil eye. This is what seems to be a psychological heart struggle. The modern man is not any different from this character but is even worse at times. The environmental judgments that people make daily due to heart emotions are still evident. A good example is when one gets married to someone because of an emotional drive without first having considered (Hans, Barthes, and Heath 37).
Your academic success is just in a few clicks!
Start now
Pride in evil crimes is also a theme that perhaps should not be forgotten in terms of psychological interest. The man narrates how he did the killing, and he seems to be frank and self-satisfied with the murder he has committed to the old man. Poe portrays the freaky nature of this man due to the way he daily creeps into the old man's bedroom, and even after death, he is proud he has done it because he feels justified and knows that there is no evidence. This just rings a bell in the human nature that when people have met their psychological needs, they often want to live and move on with their lives normally as if nothing happened (Hans, Barthes, and Heath 37:).
There are certain small things in the human mind that often cause a disturbance. These may be little stresses in life that keep on torturing people daily. The sound that the old man makes in the process of his murder is depicted to be the reminder of the killing, just like the little beetles that could knock on his walls in his room and make him feel so lonely. These little psychological disturbances can lead to a particular path. In 'Death of the Author', there is a constant environment that people operate in has an influence on the respective actions and interpretations of some different aspects of life. This also appears in Poe's book and depicts this man to be struggling with little beetles that further contribute to the murder that he commits (Hans, Barthes, and Heath 37).
Insanity drives to act on instincts in a distinct way. This man is depicted to be always thinking and acting based on his impressions every time. After the murder, he remains calm as if nothing happened in the house. However, when his sin is revealed, he cannot even contain his insanity. He quickly admits the crime, simply because he thinks the officers are making fun of him by not hearing the old man's heartbeat. This same happening can be a psychological blow to the modern world because history often repeats itself. When people let their thoughts to tamper with their psychology, they end up having different perceptions about themselves as well as others. It is even worse when individuals have to admit things they should have long admitted, only to do it in an insane manner (Hans, Barthes, and Heath 37).
Actions are driven by thoughts and lead to particular choices. For example, if one is used to looking at life without meaning or with so much repulsion, he or she ends up living a life of self-pity and trauma. One may ask whether the old man had known that his eye was making his fellow feel so much hate. This proves another point from this story that people may be living life normally, but in this way, they have "evil eyes" that result in other people making wrong choices in life. This man is seen to mug the old man to death and even as if that was not enough, chops the body in parts and feels nothing wrong about it. It is a path that he chose due to the constant hate of the look of the eye, which he happened to remove on the eighth day. This ends tragically and suddenly solves his problem, but only for a short period. In the modern age, with even more complex and developed busy brains, people tend to resort to certain choices (Hans, Barthes, and Heath 37).
In conclusion, the human brain is made in such a way that it picks and records daily thoughts and actions. The psychological torture comes in when people make wrong actions because of how they perceive certain things. In 'Death of the Author', this is brought out clearly in terms of the judgments people tend to make due to the psychological interests based on the heart and mind. Poe also brings this picture in the story and shows how different psychological choices lead to perceptions that have dire consequences. Thus, these two stories display the impression that psychological interest and perceptions always have a major role in people's actions and choices, especially in the modern world.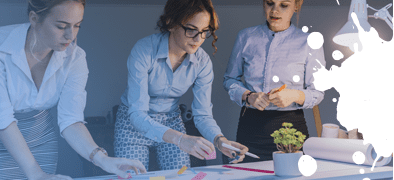 Like this
sample essay?
Order a Custom One Created by Professionals
DISCOUNTS