You can use this sample
FREE ESSAY for inspiration

The Novel Big Sur
The novel, Big Sur, tells on the life of the author Jack Kerouac who takes the character name Jack Duluoz in the novel. Therefore the novel is an autobiography which based on the miserable life of the author apart from being a successful writer and a celebrity in the society in the midst 1960s.  It is an extension of a novel 'On the Road' which he wrote earlier on his life as a successful man in the society.
Jack Kerouac was born on March 12, 1922 in Lowell, Massachusetts. His harsh experiences in Lowell contributed to his writing his first novel, The Town and the City, in his early adulthood and made him recognized as a talented writer.  His first novel was also a form of autobiography since the story line was in accordance to his real life. Later in 1957, his second novel 'On the Road' was published which also told on his cross country trips as a writer on a mission to finding a story for telling.
The sudden celebrity brought agony to his life, because of the shocking life he led after the decline of his moral and spiritual conscious. Jack Kerouac developed a drinking habit as he tried to live to the wild image he had earlier presented in the novel 'On the Road' thus his natural integrity was dimmed and also experienced a premature aging. His alcoholism worried him that he had to live a lonely life without friends to take good scare of him. This led him to freeing to San Francisco where he thought at it as a nice place to write down his life experiences but his celebrity made it worse when fans never gave him time for his work and chose to go to his mother in Long Island. There he successfully wrote the 'Big Sur' after which then he become mentally ill until his death on October 21, 1969.
Thesis: The Character, Jack Duluoz, From Big Sur Is Important Because He Represents The Author, Jack Kerouac.
The novel has real life characters that are presented by fictional modification egos. The author chronicled every event of his life that could be used as a lesson to the readers. The story begins with the collegiate and after the collegiate adventures of the earlier written life in the novels 'The Town and the City' and 'On the Road'. It has also continued to tell on the soul searching experiences of 'The Dharma Burns' and 'Desolation Angels' and romantic hitches of 'The Subterranean'. It marks the end of fifteen years cycle by which it takes place during summer of 1960 which end marks the deterioration of Jack Kerouac's mental health(Lawlor,p.54).
Interestingly, the author wrote about his mental health deterioration nearly as it was coming into being his killer. This is because the description of the nervous breakdown in the novel was the real experience that jack went through before he died and more also, he lived for only nine years after the publishing of this novel. The journey to the mental health deterioration begun with the pride, drug and substances abuse, alcoholism and finally the hurting regrets which facilitated the deterioration (Theado,p.87).
The story begins with the famous jack waking up hang over in San Francisco. He is famous and plans to make a secret return to his city un-harassed by his fans along the way. However, his plan to meet Lorenzo and drive out of Big Sur in Lorenzo's cabin seems to be ruined by his alcoholism. He is heavily drunk and unaware of his deeds he instead bounced into the Monsanto's bookstore where his fans recognized him as "the king of beatniks". This was accordance to his foundation of the beat generation. This implies that jack Kerouac was well liked by his fans and he never turned them turned even when he had tight schedules with him.
Save 25%
Make your first order with 15% discount (with the code "best15") and get 10% OFF MORE for ALL orders by receiving 300 words/page instead of 275 words/page
Early in the next morning, Monsanto is unhappy to find him having spent the night in his hotel room together with his friends Robert browning and Ben Fagan. The angered Monsanto drove out of the city without him. His friends too left without his conscious and on waking up he is sad and lonely to finding himself alone. This exhaustion is as a result of his fame which has been dogging his life since he published the novel 'on the road' and foundation of the beat generation. We learn that his fame brought him unhappiness which was beyond his ability to control (Jones,p.98).
His alcoholism is triggered by the trials to escape fame and too much attention from the fans but it seems to have worse results that he earlier anticipated. He also says that his coming to san Francisco from long island was a trial to reach out for happiness which he had last three years ago. However, his trip pays him the happiness he needs but he is also amused to have learnt that young kids in everyplace he has visited, along the way, think of him as the twenty six year old hero from the novel 'on the road' when he is almost forty, jaded and bored. This implies that jack was aware of his premature aging which resulted from alcoholism.
Lonely he lies in the hotel room and the only sounds that get into his ears are sad songs from the church bells and cries from the Salvation Army meeting. On looking around the room, which he refers to as dismal cell, he sees the stock of his possessions which takes. Then he realizes that he have to take "one fast move" from the city or "he'll be gone". The next action he takes is to reflect on his past three years of drunken hopelessness that is a physical, spiritual, and metaphysical hopelessness.
He also remembers tiredly waking up with alcohol withdrawals and great fear of death which weighed him down and the feeling was unrecognizable to him. For the fear of finding himself weighed down by death, jack jumps into the bathroom, showers , leaves the hotel, boards a bus and off he leaves for Monterey. Jack was leading a miserable life in everywhere he went and his journeys were also misery experiences to his life too(Kerouac,p.76).
He arrives at Monterey and takes another fourteen miles to Raton Canyon Bridge. He finds the place scary and overwhelming that he becomes psychologically uncomfortable since this place looks not as her had earlier imagined when Monsanto described it to him. The dark comes in and jack has no other place to spend the night rather than on the heap of white sand that is next to the creek.
He wakes up early in the next morning and looking up the bridge from down the creek the scene seems to terrify him. He also cannot understand why the Big Sur town has a god reputation of being one of the most beautiful sceneries when it is fearful in its "Blacken groaning rough rock Creation throes, those vistas when you drive the coast highway on a sunny day opening up the eye for miles of horrible washing sawing." However, from chapter four of the novel, we can learn that geographical features also affected his psychology especially when he was terrified.
Also, he discusses a pet mule that he had earlier found lumbering around the streets of Big Sur and gives him the name lf the Sacred Burro. He is somehow feeling good and healthy to be away from Big Sur and she is also scared about the town especially because of the mountainous geographical nature in the eastern sides of the town. His mental deterioration comes in when he writes "imagine how he will feel, six weeks from now in the full moon night of September 3rd when he is going made".
Don't waste your time on boring tasks!
Order
He also writes that when he is settled in the Lorenzo's cabin, such dark visions will haunt him down. After he finds the cabin, he is driven by Monsanto to Monterey to pick up food and supplies.  On coming back to the cabin, he is left  alone for three weeks where he gets acquitted to life inside the cabin but he spends most of his day times writing down the stories of his life. His loneliness appears to have been the most precious moments of his life because it is at such times that he wrote down his stories which were later published into novels.
After three weeks of peace, his soul is disrupted when he returns to the cabin accompanied by his friends Romana and Dave Wain. One night his sleeping bag erupts and feathers comes out during the dead night. On trying to sew a patch on it, he is frightened by a bat which is flapping its wings and its shadows visible from the light of his lamp. The images from the shadows of the bat made him not to fall asleep again because of fear and terrifying imaginations thus he opted to read the novel, Dr. Jekyll And Mr. Hyde  until the next morning when he wakes up and make pancakes which he takes as breakfast (Theado,p.87).
However, jack is now accustomed to the livelihood of the cabin. He begins a night with "the religious vestal lighting of the beautiful kerosene lamp," walks outside the cabin where he picks ferns. In the afternoons he watches fog rolling in and when there is daylight he watches flies retreat to sleep. This indicates that jack mental health is normal when he is alone and doing things on his own. He also sleeps like a log in the cabin and wakes up very late in the morning thus he is at peace to be in Monsanto's cabin which is away from people (Kerouac,p.87).
You will receive these EXTRAS at no additional charge ($57.30)
FREE

Plagiarism Report Screenshot

(on request)
FREE

Bibliography / Reference Page

FREE

Revision within 2 days

(48 hours)
FREE

E-mail Delivery

FREE

Formatting

FREE

Outline
He finds the cabin to be fantastic though it has no window screens. There is peace in the place that he is also spending much time daydreaming out in the woods and praying the spirits of the woods to permit his living in the place. This shows that his eager for peace led his mind to being preoccupied by theological thoughts. Also on realizing that life has been tiresome for him he promises himself to watch things take pace by themselves in the world rather than facilitating the taking place of enjoyable events in the world. This shows that jack reached a point of giving up when he realized that tings went against his wishes and seemed nothing he that he could have done to change thee events from happening.
In the woods, jack finds a calm environment tat he has never enjoyed in the city. Here there is "no booze, no drugs, no binges, no bouts with beatniks and drunks and junkies." This shows that when he was in the city, jack used to take drugs and relied on junk foods which may have contributed to his weak mental health. He concludes his description of the peaceful environment by saying that the peaceful environment has no self- imposed agony. This statement shows that he has fully realized that he put himself into the agonizing life he is currently having (Shmoop,p.98).
On the fourth day of his stay in the cabin, jack finds out that he is bored by the lonely life of the woods. However, he confronts himself by rehearsing some quotations from Ralph Waldo Emerson's essay about Self-Reliance and concludes that he is having happiness in the woods when he is alone. In addition, he says he would rather watch the butterflies than intellectualism of thinkers such as Harman Hesse.
From chapter eight, jack is seen to have taken pleasure with animals that sneak into the cabin. This shows that he is lonely and desperate of getting someone to live next to but his deteriorating mind tells him that he is comfortable in the woods.  He pleases the foreign animals by feeding them on cheese and chocolate and he proclaims that his days of killing mice are over and now he has to feed them in order to encourage them stay with him. These animals make him relax that hew wishes to go insane soon though he says that there are signals that his insanity is approaching quickly.
VIP Services
Get Order prepared
by top 10 writers
Full PDF plagiarism
report
VIP Services
package - 29.98USD
20% OFF
Get order proofread
by editor
Get VIP Package Now
However, the first signal of insanity sets in. One day he passes by his mother's house and on finding her she asks her to kiss his cat and also give a letter to his buddy, Julien. He did this unknowingly but confidently though he says that on his way back to the woods, he passes Alf and feels "strangely low, as though premonition of the next day." On trying to take a deep breath, the faint smell leaves him fainted thus he wonders about the sick mortality he is having within his stomach.
On seeing himself as doomed and pitiful, he wonders how he can chop woods while having such feelings and decides to run away from the seashore and comes back with a secret.  His secret says that the sea does not want him near to it. This is the second indication of the insanity signal. On preparing his departure to San Francisco, he spreads food he has remained on the table outside for his mice. However, he immediately realizes that the cabin belongs to Montana and has no right to let the mice roam inside. He decides to leave a rat poison which he leaves uncovered on the top shelf. This also indicates that he has lost precaution measures on the heath risks for he sees no harm to leave uncovered poison on the shelf in which foods are stored.
After three weeks he leaves the Big Sur and makes his way to the highway where he watches tourists driving by their vehicles. He immediately figures out that it would be easier to hitch to Monterey where he could get a bus to San Francisco. He wants to meet his old friends Dave Wain, Cody or some girls. This shows that he was moving along with notorious friends who made him get deeper into the miserable life he leads. He also remembers that he had fled the city there weeks earlier out of desperation but now the sea has told him to leave the woods in Big Sur.
With no money to pay the bus fare, he is denied a hitch ride at the bus station and decides to walk to the city but his shoes could not let him walk for a long distance. Luckily, he is picked by a man who carries a dog and taken to the bus station in Monterey. Finally he gets to San Francisco to Monsanto's bookstore where he finds bad news that her mother has written that his cat has died. The news of the death of his cat put him into agony since he proclaims that it was like a younger brother to him.
Your academic success is just in a few clicks!
Start now
In return to the city, jack proceeds with he earlier form of life he had in which his celebrity misled shim and hence putting him into immoral behaviors. He continued to drink bear and buying love in the streets and hence having some confrontations with his friend Montana who pleaded to him that  he get back to Big Sur and live in the cabin.  However, he continues to regret for his failures in life but this does nit have any solution rather it makes his mental health deteriorate even further. The novel ends with jack as an insane person who in real life is the true state jack was by the time the novel was published.
In conclusion, the novel Big Sur by Jack Kerouac fits in the Beat Generations Literature. The fact that it was written by the founder of this group of artists make it fit for the culture of the members of the group. Also, the novel has taken a form of an autobiography literature which proves the novel to be based on real life situations. The literature works of the members of this group was always based on real life experiences especially during and after the World War II. More also, the novel is historical making it to fit in the requirements of the literature works of the authors who were members of the Beat Generation.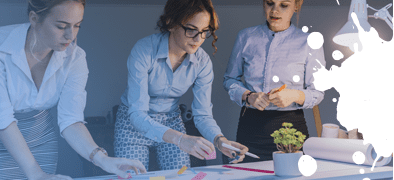 Like this
sample essay?
Order a Custom One Created by Professionals
DISCOUNTS