You can use this sample
FREE ESSAY for inspiration

Cancer can be defined as the abnormal growth of cells as they tend to grow rapidly in such a way that the growth cannot be controlled, in some cases this can spread throughout the body. Cancer is not a single disease but a group of many different and distinctive diseases. It has been found that cancer can involve any body tissue and in each area of the body it has many varied forms.
Cancers are usually named according to the type of organ or cell in which they attack, such that even if it metastasizes, the evolving tumor assumes the same name as the primary tumor. Research has also shown that the frequency of a particular type of cancer may be determined by gender, for instance prostate cancer affects men while breast cancer affects women. Other cancers such as skin cancer and lung cancer are for both men and women. In the United States lung cancer has been found to be major cause of death for both men and women (Lasser, et al. 2006).
It is of great significance for an individual to understand the causes of cancer, for instance, the risk behaviors and substances that can lead to acquisition of cancer. This is because most people indulge in behaviors that put them into vey high risk of developing cancer when they are not aware, such that if they are informed about the causes and dangers of cancer, there is a likelihood of quitting from the risk behaviors. Cancer can be caused by environmental exposure to mutagenic agents, geographical influences, particular lifestyle in a given population setup, and even the use of some drugs Crawshaw (2007).
It has been found that certain occupations have been linked with higher risk of developing cancer. This is due to the exposure to mutagenic agents in the immediate environment. For instance, in the 18th century, there was an observation made in a British factory where bladder cancer affected all the men who were involved in distilling 2-napthylamine.
Save 25%
Make your first order with 15% discount (with the code "best15") and get 10% OFF MORE for ALL orders by receiving 300 words/page instead of 275 words/page
In the chimney sweeps, the workers are exposed to coal and tar which brings about the development of scrotal cancer. Leather working, woodworking, and nickel refining have been associated with high risk of particular cancers due to persistent exposure to carcinogenic substances in the chemicals used. Mustard gas, which was used as a chemical warfare agent in the World War I, was found to be very dangerous as it was associated with increased risk of lung cancer and the various cancers along the respiratory tract. The mustard gas possesses mutagenic properties. Since the research showed that this gas was dangerous to the well being of human life, until today the gas is no longer in use as a chemical warfare agent. Therefore it is important to be aware of the substances that are associated with development of cancer and keep distance from the same (Pearlin, 1992).
Research carried out by Crawshaw (2007), has shown that particular cancers are common in different geographical regions around the world, for instance, among the Japanese men, the cancer of the stomach is 5 to 6 times higher due to the persistent consumption of foods which have undergone fermentation.  Among the American women, it has been found that breast cancer is about 20 times higher due to the American diet which contains high fat content, for example the pizza.  Among the Africans it has been found that liver cancer is about 10 times higher, and this is associated with increased frequency of Hepatitis B infection. Cancer of the may also develop due to aflatoxin compound which is a food contamination formed by fungi. The compound occurs mostly in grain stores within the tropical and subtropical areas due to high moisture content of grains.
VIP Services
Get Order prepared
by top 10 writers
Full PDF plagiarism
report
VIP Services
package - 29.98USD
20% OFF
Get order proofread
by editor
Get VIP Package Now
The most common example of cancer that is frequent and fatal is lung cancer. Lung cancer can be caused by benzo[a]-pyrene compound which is one the most powerful carcinogens in humans. This compound is found in tobacco smoke which also contains tar. The tar in cigarettes comprises of both initiators and promoters, making it peculiarly dangerous. Alcohol is also dangerous to human life since it acts as a promoter of carcinogenesis just like asbestos does (Calle & Kaaks, 2004).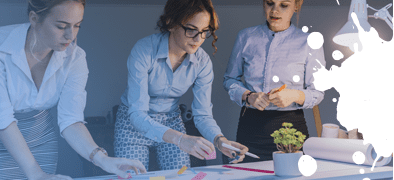 Like this
sample essay?
Order a Custom One Created by Professionals
DISCOUNTS