You can use this sample
FREE ESSAY for inspiration

Contributions of Paul Samuelson
Paul Samuelson was born in the year 1915 and died in 2009. The economist was the first person to receive a Nobel memorial prize in economic sciences. Samuelson can be described as the most influential American economist due to his numerous contributions. He acquired a bachelors degree in arts at Chicago University and a masters degree in arts in 1936. The economist acquired the degree of a doctor of philosophy at Harvard University in the year 1941. The university together with the American economic association awarded him a prize for being a living economist under the age of forty who had played a role in the body of financial knowledge (Rogoff).
Samuelson once served as an advisor to the American presidents John F. Kennedy and Lyndon Johnson. The United States Treasury and the Bureau of the Budget approached him for consultation. He was considered as the last economist to generalize to the exceptionally productive economic fields because he had contributed fundamental insights in international trade, consumer, capital, and finance theories. Samuelsons contributions are studied all over the world by the graduate and undergraduate students, and in addition to this, the methods are applied in the reality of economics. This paper presents a discussion of the main contributions that Paul Anthony Samuelson has made in the field of economics and shows some of the reasons why he is described as the greatest American economist of all time.
Clearly, every graduate or undergraduate student in economics and other related disciplines will understand Samuelsons theorems on economics. He received the second Nobel Prize for Economics in 1970 due to his great contribution, especially to the American economics. He advised the government on the issues of inflation, and his work was virtually breathtaking. Some of the major contributions include international trade, finance theory, capital theory, consumer theory and welfare economics, dynamics and general equilibrium. He also contributed to macroeconomics in the theory of investment, the neo-classical microeconomics, and other concepts.
International Trade
In todays globalization debate, the Stolper-Samuelson and factor prices equalization theorems are of vital importance for the global economics. Samuelson pointed out that these two theories enhanced the understanding of transit cost and friction trade. The theories span a broad range of thought from iceberg-cost concepts to Ricardian continuum of goods trade model.
Save 25%
Make your first order with 15% discount (with the code "best15") and get 10% OFF MORE for ALL orders by receiving 300 words/page instead of 275 words/page
However, perhaps the most celebrated work is Samuelsons work with Stolper about Heckscher-Ohlin theorem that involves two goods market with two factors of production and within two countries. The theory tends to show how a country with a generous endowment of labor about capital should export the labor intensive good but with same technology both at home and abroad; this concept has seen countries like China expand their trade and exports. It is used widely where countries have different capital-labor ratios.
Finance Theory
The famous financial analysis model such as Harrod-Balassa-Samuelson theorem is among the numerous works of Samuelson, according to which the exchange rate rises faster for growing economies. This model led to the development of the Summer-Heston database for the world comparison of prices and incomes. The data has an impact on the empirical research on growth since comparisons around across countries are more important than national income accounts. It has also been essential to the bodies such as the International Monetary Fund in their projections for global and regional growth (Rogoff). However, most importantly, the analysis assumes that fast growing sections of economies tend to see improved rates of productivity in their traded goods industries rather than in their non-traded goods industries. In addition, the traded goods prices tend to be almost the same across countries, meaning that higher non-traded goods will translate into a higher real exchange rate (Samuelson 479).
VIP Services
Get Order prepared
by top 10 writers
Full PDF plagiarism
report
VIP Services
package - 29.98USD
20% OFF
Get order proofread
by editor
Get VIP Package Now
Another area of interest in finance is the transfer problem that was mostly debated during the vast war times by Keynes and Ohlin. The question was whether the large wartimes reparation being demanded in Germany would lead to another burden due to the induced price effects; Samuelson offered his views with close examination of Keynes and Ohlin arguments
Public Economics
In public economics, Samuelson revisited the work of Ramsy. In the theory of optimal commodity taxation, he derived the rule of equity-appropriate reduction in the compensated demand for all goods and set the pace for the large body of research that continued his work. Later, he established the Pareto optimality condition for the public goods, the summation of individuals marginal rates of substitution and its geometric equivalent. Samuelson also developed pseudo-tax prices as well as Ramsy pricing related to the theory of optimal commodity taxation
The General Equilibrium and Welfare Economics
Paul Samuelson referred the correspondence principle as the general equilibrium stability, and his apprehension as related to regular price adjustment process. Under this principle, the rate of increase of every price is relative to the surplus demand for the same commodity. The stability of prices vectors needs all the eigenvalues of the given matrix of derivatives belonging to surfeit functions of demand with negative values (Merton). Samuelson also asserted that if consumer and producer maximization were caused by surplus demand functions, the second order condition would cling to the finality of the same matrix, which would have an inference for comparative statics properties of the system. Both matrices properties are not identical although they are related, and the stability conditions give way to some significant limits concerning static comparative derivatives.
Don't waste your time on boring tasks!
Order
Paul Samuelson in his book The Foundation clearly explains his contribution to welfare economics. He comes up with the Bergson-Samuelson formulation of optimality condition that emphasizes the entire setup that is completely dependable with an ordinal utility. According to Samuelson, any monotonic transformation in the function of social welfare should leave the substantive interpersonal comparisons unchanged at a pareto optimal condition (474).
Capital Theory
Dixit asserts that Paul Samuelson gave a thorough report on the foundation of intertemporal consumption and production decisions. His theory and mathematical knowledge in integral calculus simplified exposition and gave a way through to its development. In the growth theory, Samuelson was in the forefront and he contributed to neoclassical, neo-Marxian, and other controversies (Dixit). His contribution to the advancement of non-substitution and turnpike theorems were of great significance, it explained the equilibrium relative prices that were independent of demand (Merton). An example is Ricardian trade model where labor produces two goods with a constant return to scale so that the production possibility frontier is a straight line (Dixit). The gradient of the prices of both commodities is technologically determined; the input coefficient then gives the prices of labor services used in production (Dixit).
Monetary and Fiscal Policy, Macroeconomics
In his book The Foundation, Samuelson gives a clear position of IS-LM model that has been studied and developed in economics. The multiplier-accelerator model took another step in the development of economics; Samuelson converted Hansens numerical examples into an algebraic second order difference equation and characterized its behavior for different sets of parameters. He further made some contributions to the mathematical theory of stability of difference equations.
With greater importance is his work with Solow on inflation and the Philips curve (Samuelson and Solow in 1960) was the leading idea of trade-off between unemployment and inflation and choosing macroeconomic policies to achieve socially optimal point along the curve.
Reasons why Paul Samuelson is Regarded as One of the Best American Economists of All Time
First, Samuelson made more impact on economics in more ways than through the writings he had made. He acted as Primus inter pares (a senior representative) in the MIT economics department for many years. In this department, Paul set an example through his dedication that others emulated. He often traveled all over the world to share his wisdom with other economists in the world. Nevertheless, as an advisor to the American presidents, Paul participated in the policy debates (Dixit). However, he never sought any policymaking roles, and he turned down invitations to serve in such positions.
You will receive these EXTRAS at no additional charge ($57.30)
FREE

Plagiarism Report Screenshot

(on request)
FREE

Bibliography / Reference Page

FREE

Revision within 2 days

(48 hours)
FREE

E-mail Delivery

FREE

Formatting

FREE

Outline
Samuelsons Foundations of Economic Analysis discusses many topics regarding economic theory. He analyzed some mathematical themes concerning constrained optimization and consumer behavior. In his opinion, all key contributions in the theory were part of a movement away from the psychological and philosophical implications. However, Samuelson faced various criticisms where the opponents took account to the constraints facing him, particularly the interpretations of the theory. According to Dixit, Samuelson was the first American economist to win an American Laureate in the twentieth century. He was credited with transforming his discipline from the one that ruminated about economic issues to one that solved problems and gave answers that required mathematical clarity.
Your academic success is just in a few clicks!
Start now
Thirdly, the economist is famous for his contributions to the international relations since he is a founder of neoclassical economics. For instance in welfare economics, he aided in showing some of the actions that would help in improving well-being. He has been predominantly known for his enormous contributions in public finance where he determined the optimal allocation of resources where both public goods and services are present. As listed in his contributions, he came up with the Balassa Samuelson effect that mainly looked into the consumer price levels that were considered higher in the developed countries than in the third world countries. Additionally, he opposed the worlds free market that was built on capitalism. He observed the financial markets and the resulting behavior would be that the market prices would start fluctuating, which would not be the buyers or sellers expectations. Samuelson emphasized that lack of equilibrium would lead to the optimum allocation of resources, which would lose justification.
Another factor is his contribution to defining the problems of scarcity and choice. He describes economics as the study of how societies utilize the scarce available resources to produce goods that were of great value and later distribute them among the people (Merton). For individuals, some of the limited resources include time, money, skill, labor, technology, and natural resources in some states. One describes limited resources comparing them to the wants. Every state has to identify which resources they have to forego and those to use. He also asserts that if there were no scarcity or the alternative utilization resources, there would be no economic problems.
Top 10 writers
Your order will be assigned to the most experienced writer in the relevant discipline. The highly demanded expert, one of our top-10 writers with the highest rate among the highest rate among the customers.
Hire a TOP Writer
Finally, Samuelson has contributed to society through his written articles on gains on trade. He made comparisons between free trade and restricted trade and showed the utility possibility frontier. Paul Samuelsons work redoubled his sense of awe since he had achieved so much and yet he still spent quality time with his family. The writings proved that he was strongly opinionated, and it was easy for him to change his views and admit errors. Another thing that made his life inspirational was that despite his incredible results in his work, he put significant efforts in it and always worked hard. Samuelson attached tremendous meaning to passing on economists' thoughts to the world outside beyond profession. Approving favorite mistakes and fallacies about economics and economic policy was very significant, particularly in areas like price rise and joblessness, international trade, and private investing, where faults could have a massive cost for individuals and nations (Samuelson 471). He was as creative in writing for the public as he was in his research; he wrote 75 essays in magazines and books that targeted the policymakers, articles, texts of vocalizations, and congressional statement. Samuelson took his responsibility as an active member of the profession with extreme sincerity. Anyone who wrote to him with an excellent question received his intense interest and a thoughtful answer. In general, Samuelson's input has been higher than that of any other modern economist; he contributed to elevating the full methodical and practical intensity in economics as a science. He simply rewrote substantial divisions of the economic theory (Rogoff). He also showed the first harmony of both the crisis and logical methods in economics, partially by a regular application of the methods of maximization for a broad range of problems. Therefore, this means that Samuelson's contributions vary over an enormous amount of diverse sectors.
Conclusion
To summarize, it is evident that Paul Samuelson has made significant contributions not only to Americas economy but also to the global one. The articles and books that he wrote irrespective of his absence will continue to be used and applied in studying both macro and micro-economics. Certainly, his character and hard work were a great motivation to his students and colleagues at MIT who had always wanted to emulate him. Pauls attentiveness to detail was exceptional whenever he handled any economic questions. Therefore, this led to his winning various awards to recognize his work.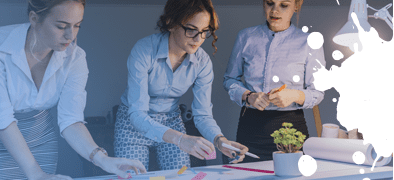 Like this
sample essay?
Order a Custom One Created by Professionals
DISCOUNTS