You can use this sample
FREE ESSAY for inspiration

Nikes Financial Position Analysis
The financial position of a company refers to its status regarding liabilities, assets, and the organization owners equity as reflected in its financial statements. The companys financial position is imperative since the creditors and investors as well as different financial statements regarding the organization use it to gauge the entitys performance. The companys financial position is also very crucial to the organizational management because it allows the managers to communicate on different accomplishments regarding the company to potential investors hence resulting in business growth. The financial statement of any business enables investors to understand different operating results such expenses, sales, losses, or profits which influence their decisions towards investing in a particular company. It is, therefore, important that the company keeps its financial records up to date and relevant in order to attract investors for business growth.
Since its incorporation into the market in 1967 under the State of Oregon Laws, Nike has been the largest American supplier of incredible sports equipment and athletic shoes. The company is not only a great service provider in America but an international company. Moreover, its expansion strategy has enabled it to offer incredible services in many countries across the world (Frisch, 2009). The development strategy of the company has been seen as an essential tool which has led to its popularity and massive annual profits. The company deals with eight categories of brand products which include soccer, basketball, mens training, womens training, action sport, running, golf, and sportswear (Austen & Ian, 2008). These products are designed professionally and manufactured using quality materials which have made this company an unbeatable market leader. The companys main market is the United States one which accounts for approximately 46% of its total revenues. However, the company has an international market coverage that takes up to 54% of its total annual revenue. Nike has an approximately 62,600 employees across the world working both part-time and full-time (Frisch, 2009).
Save 25%
Make your first order with 15% discount (with the code "best15") and get 10% OFF MORE for ALL orders by receiving 300 words/page instead of 275 words/page
Nikes Board of Directors consists of 14 directors who are elected by the shareholders. The board of directors forms the ultimate decision-making team within the company. However, other employees are allowed to give their views and contributions regarding different areas that require reforms within the company. The board of directors optimizes the companys long-term financial returns hence representing the interests of the owners. The general responsibility of the board is to acts overseas and as the advisors to the senior team of management and other company operating department leaders (Porter et al., 2002).
Financial Position
Nikes financial position can be elaborated using key financial items which include the assets, income statement, stockholders equity, liabilities, per share data and cash flow statements. Currently, the company is at its peak performance recording a significant growth and profit margin within the last few years. While making a comparison between the financial statement released in 2015 by the company,s financial officer and the one of 2011, the officer cited a tremendous increase in the companys profits. For instance, gross profit in 2011 was $9,508 million, and it was $14,067 million in 2015 (Sage & Alexandria, 2008). This portrays a significant difference that can be interpreted as a 17% growth in the companys profitability.
VIP Services
Get Order prepared
by top 10 writers
Full PDF plagiarism
report
VIP Services
package - 29.98USD
20% OFF
Get order proofread
by editor
Get VIP Package Now
Nikes net operating cash was also reported to increase by 43% during the period of two years (2013 and 2015). The companys indicator revenue also increased from $14,955 in 2006 to $19,014 in 2010 by 7%. This is a sign of the growth demonstrated by the company in the course of time. The Nikes profit, however, is expected to double translating to a gross profit of $28, 134 million during next five years as a result of effective operational strategies; for instance, the growth strategy adopted by the company's management team (Sage & Alexandria, 2008).
Financial Beginnings
Since its incorporation in the market in 1967, the company has experienced tremendous growth and transformed into a multi-billion company it is today. However, its full force grasp of the market began in 2003, when the company adopted an expansion strategy that enabled it to reach different countries across the world. In 2010, the company became the worlds largest producer of sportswear despite facing immense competition from other shoe manufacturing companies like Puma, Under Armour, and Reebok among others.
Don't waste your time on boring tasks!
Order
It is believed that Nike emerged from two sources. The first one appeared due to the quest by Bill Bowerman to get lighter shoes for use by Oregon runners, and the other emerged due to the search by Phil Knight for a technique to earn a living and enjoy his favorite activity, athletics at the same time. Bowerman was an athletics coach at Oregon University, and Knight was a runner in 1959. After coming together, two men visited a Japanese shoe manufacturer and signed a contract with it. Bill and Phil were to sell shoes for the Japanese manufacturer, but after making the $1 million profit, they initiated their own company known as Nike. The company went from $1 million to $10 million, and finally to $270 million by 1994 (Nike Inc., 2015).
With the capital of $7 million, many people have been wondering how this incredible company has been able to grow to such a huge entity it is today. However, different management activities as well as cultural inclusiveness can be attributed to this incredible growth within the company. Nikes management team has strived to achieve the companys long-term goals by driving operational excellence in the following areas: expansion of the gross margin, selling, and administrative expenses optimization; improving the efficiency of working capital and efficient deployment of capital. Among different long-term goals that the company management team has continued to uphold, there are, for instance, high single-digit revenue growth, mid-teens earning per share growth, strong return on accelerated cash flows and invested capital, profitable and long-term sustainable growth through the application of effective management.
The earnings per share act as a representation of the companys profit that is allocated to each outstanding common stock share. Currently, the earning per share in Nike has dropped to $55.6257 in 2015 as compared to $61.6573 in 2014. However, the earning per share of Nike, according to financial analyst who has been keenly analyzing the companys financial records, is believed to grow at an average annual rate of 14.38%. This years increase of 16.19% is expected as compared to that in last year. Moreover, the forecasted increase in earnings per share of 13.76% is expected next year as compared to that in this year. This shows that earning per share is continually increasing and encouraging investors to put their resources in this company hence resulting in its growth. Based on the highest turnover of 32.67 in 2015 and the lowest one of 6.13 in 2004, the companys average turnover is expected to be 7.81. The receivable companys turnover ratio is improved to 9.49 which is above the average of February, 2016. A receivable turnover ratio determines the Nikes ability to collect the loans it has to customers through dividing revenues by accounts receivable. With such a high receivable turnover ratio, Nike proves to be a perfect company to invest into.
Financing and Assets
The assets are valuable things that the company can claim ownership for. According to the textbook, there are two types of assets which include current assets and plants, equipment, and properties. Current assets consist of properties that can be converted to cash within a short period of less than one year as well as cash. On the other hand, plants, equipment, and properties consist of things that cannot be easily transformed to cash; for instance, machinery, equipment, land, and building as well as long-term assets.
You will receive these EXTRAS at no additional charge ($57.30)
FREE

Plagiarism Report Screenshot

(on request)
FREE

Bibliography / Reference Page

FREE

Revision within 2 days

(48 hours)
FREE

E-mail Delivery

FREE

Formatting

FREE

Outline
Being global leader in the provision of sportswear and other sports accessories, Nike has a diverse mix of assets that makes it a unique company. It reported a total asset of $14,998 million on May 31, 2014 (Nike Inc., 2015). Current assets constitute two-thirds of the total assets. Nikes inventory category forms an important part of its current assets in the fact that the company mainly deals with designing, distributing, and marketing different sports products. The long-term assets of the company consist of plants, equipment, and property that is owned by Nike. Being a manufacturing company, Nike has a significant amount of machinery, which significantly increases the value of long-term assets. The company also puts much emphasis on intangible assets, which form an integral part of its marketing efforts.
According to present report, the companys current liability is $3,958 million with the accrued liabilities constituting a significant amount of the current liability, which is approximated to be a third of the total debt (Nike Inc., 2015). The accrued liabilities are those that have occurred but have not been added to the accounts payable. A good example according to the textbook is when employees wages have not been entered into their salaries payable accounts.
Your academic success is just in a few clicks!
Start now
Strengths, Weaknesses, Opportunities, and Threats
The success behind Nike as manufacturing, distributing, and marketing company lies in different practical strategies adopted by the corporations management team. The ability of the management team to identify different weaknesses and threats and apply the appropriate techniques towards utilizing its strengths and opportunities in order to curb the threats is a key element that has resulted in its growth and development (Sutherland, 2012).
There are different strengths that make Nike a competitive company in the market. First, the company uses a Make to Stock customer order, the service being not common in other businesses, which ensures the services to be provided properly to clients from the available stock. Through its expansion program, Nike has expanded to over 180 countries across the world hence grabbing a huge market share that makes it unreachable for its competitors. Nike also has heavily invested in research and development field, which ensures the provision of quality products and services. Finally, another companys key strength is that Nike is a global brand that makes it the preferred goods provider to many customers across the world (Sutherland, 2012).
Top 10 writers
Your order will be assigned to the most experienced writer in the relevant discipline. The highly demanded expert, one of our top-10 writers with the highest rate among the highest rate among the customers.
Hire a TOP Writer
The company also has some weaknesses that the management should appropriately address. The first weakness is that Nike is still heavily reliant on footwear market generated income, which leaves it vulnerable in case the market will face some drawbacks. The company also deals mainly with retailers despite their prices are quite sensitive. This is risky because retailers offer similar customer experience hence squeezing the margin to curb reduced price competition pressure (Sutherland, 2012).
Different opportunities that can result in a tremendous business growth if well exploited include the use of Nike as a fashion brand. This means that people can buy its products even if they do not intend to use them in sports. The company can take up this opportunity and diversify its products to other people who are not in sports as well. There is also an opportunity for Nike to develop more products such as jewelry and sunglasses as well as other accessories related to sports; for instance, trophies and medals. Finally, the company has an opportunity to expand further to other regions across the world hence increasing its sales as well as its profits (Sutherland, 2012).
Save your time for something pleasant!
Order
The main threat that Nike faces is that the company will be forced to operate sometimes at a loss since its margin is not stable as a result of working internationally. This is a significant threat that all global brands have faced, which require a quick address by the management (Sutherland, 2012).
Conclusion
Nike is the world leader in the provision of quality sports accessories. The company has been using unique key strategies in production, distribution, and marketing that make it surpass the efforts of its competitors. These methods include the expansion strategy and low-cost operational strategy among others. There are also some strengths that the company can use to exploit different opportunities at its exposure as elaborated in this research paper. With the current trend in the company, Nike will most probably make more profits hence its growth and expansion.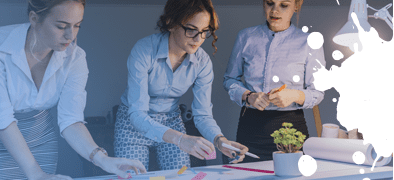 Like this
sample essay?
Order a Custom One Created by Professionals
DISCOUNTS