You can use this sample
FREE ESSAY for inspiration

Qatar Insurance Company Financial Statements
Qatar Insurance Company (QIC) is one of the GCC-based (Gulf Cooperation Council) companies operating in the field of private and corporate insurance. With the history of more than 50 years, the organization became a publicly listed company with the operation spread domestically and internationally involving markets of the Middle East, Asia, and Africa. Nowadays, QIC Group is a leading insurer in the GCC and obtains the highest financial rates. However, recent changes in the world economy, especially drop of the oil price, and decline of demand in China as well as weakening Western economy influenced the overall companys performance in 2015.
The paper includes wider description of the chosen Qatari company and investigation of its financial statements. Further, it contains profitability analysis of the Qatar Insurance Company including the discussion of competition impact. Moreover, the paper provides analysis of the risks the company is exposed to and the ways of hedging them.
Company Description
Qatar Insurance Company is one of the leading companies within the GCC organization countries. The company provides insurance and financial service throughout the region (QIF, n.d.). QIC was established in 1964 and is currently a publicly listed company with the outstanding performance for more than half a century. It is a constituent of the Qatar Exchange with its market capitalisation of 15,139 million Qatari riyals (QR) as of the end of 2015 financial year (QIC, 2016). The companys headquarters is located in Doha, Qatar. It is one of the oldest insurers of both personal and business lines of insurance products in the region. Consequently, it provides individual services in car, home, motorcycle, boat, and travel as well as corporate insurance in such industries as energy, aviation, medical industry, marine industry, motor industry, and property and commercial industry (QIC, 2016). Life and medical solution service is the companys sector that differentiates it from peers. While making innovation through QLM Mobile App, Qatari Life and Medical Insurance Company (QLM) holds a leading position in Qatari life and medical insurance sector. Moreover, QLM is a successful business owning to its effective in-house teams and well-spread medical service providers centres.
Being the first Qatari domestic insurance company, QIC captured and is still holding a large part of market share. It is a number one in its field of service in the MENA region and has operations worldwide including such countries and territories as Qatar, Oman, Great Britain, Kuwait, UAE, Bermuda, Singapore, and Switzerland. In addition, the companys activities are tightly connected with Antares one of the Lloyds subsidiaries (QIF, n.d.). Antares participates in a number of QIC Groups initiatives to foster the globalization of the company. Last year, the subsidiary opened a new office in the Lloyds Asia Platform in Singapore with successful outcomes. Moreover, it plans to operate on the largest distribution channel of Lloyds out of London.
Qatar Re is another subsidiary of the QIC Group. Qatar Re was founded in 2009 as a global multiline reinsurer. It is headquartered in Bermuda. The subsidiary is responsible for writing all basic property, specialty, and casualty lines of business and transmitting them from Bermuda to other branch offices in Germany and OAE. A. M. Best rating included Qatar Re into top 50 global non-life reinsurance organizations (QIC, 2016).
The structure of QIC Group includes the special investment division called QIC Asset Management (QICAM). On behalf of third-party clients, the body is engaged in management activities connected with different investment funds. Moreover, its highly professional and qualified employees manage the companys proprietary investments. Overall, QICAMs contribution into the QIC Groups profitability and further success is of exceptional importance (QIC, 2016).
QICR (another structural part of QIC Group) in association with other sovereign and private investors is aimed at acquiring real estate assets all over the region. The iconic commercial property of Qatar Financial Centre as well as other reputable landmarks are constituents of QICRs real estate portfolio.
Financial Statements Analysis
Following its forward-looking business strategy, QIC has shown outstanding performance during 2013-2014 and kept afloat during 2015 amid falling oil prices and economic difficulties in the GCC region. Standard & Poors and A.M. Best rating agencies evaluated QICs financial strength with the grade A (Excellent) (QIC, 2016).
VIP Services
Get Order prepared
by top 10 writers
Full PDF plagiarism
report
VIP Services
package - 29.98USD
20% OFF
Get order proofread
by editor
Get VIP Package Now
The company shows an adequate capital structure throughout the last three financial years (Table 1). Considerable levels of capital are one of the prime concerns to management board of QIC Group. The company manages to cover its net technical liabilities with liquid investments made into high-rated securities. Total assets of QIC have risen for 207% from 2013 to 2015, which is mainly connected with the growth in investment properties, insurance, and other receivables. However, the total liabilities show a threefold increment during the same period because of the growth in insurance contract liabilities. Additional capital requirements were created by the acquisition of Antares and expansion of Qatar Re in 2014 (QIC 2016). As it can be seen from Table 1, the total equity has grown inconsiderably in 2015.
Table 1
Balance Sheet
ASSETS
FY2015
FY2014
FY2013
Cash and cash equivalents
3,518,760
2,646,907
3,351,905
Insurance and other receivables
6,617,197
2,820,028
1,164,615

Reinsurance contract assets
5,696,574
3,251,457
2,151,318
Equity accounted investments
83,125
9 77,065
81,611

Investments
7,414,380
6,468,082
375,070
Investment properties
407,988
4,462,270
387,197
Property and equipment
41,406
38,665
33,592

Goodwill
418,569
420,006
—
TOTAL ASSETS
24,107,990
16,097,280
11,632,508
LIABILITIES
Short term borrowings
364,000
182,000
746,200
Provisions, reinsurance and other

payables

2,503,670
1,660,759

910,005
Insurance contract liabilities
15,246,247
8,331,014
4,594,615
TOTAL LIABILITIES
18,113,917
10,173,773
6,250,820
EQUITY
Share capital
1,846,214
1,605,404
1,284,323
Legal reserve
1,514,143
1,408,179
1,304,293
General reserve
287,000
287,000
287,000
Fair value reserve
139,198
601,000
750,868
Catastrophe special reserve
277,344
227,251
189,606
Retained earnings
1,748,389
1,575,949
1,371,364
Equity attributable to owners of the

Company

5,812,288
5,704,783

5,187,454
Non-controlling interests
181,785
218,724
194,234

TOTAL EQUITY
5,994,073
5,923,507
5,381,688
TOTAL LIABILITIES AND EQUITY
24,107,990
16,097,280
11,632,508
The gross written premiums for the QIC Group reached QR 8.347 billion in 2015 performing 49% year-over-year YOY growth in 2015 and 59% YOY growth in 2014 (Table 2) (QIC, 2015; QIC, 2016). Net insurance revenue grew to QR 926 million in 2015 increasing by 39% in comparison with 2014, and 37% in 2014 in comparison with 2013 (QIC, 2015; QIC, 2016). QICs focus on its core capabilities and activities connected with broadening of its highly potential areas helped the company to achieve a net profit of QR 1.044 billion in 2015 (QIC, 2016). The figure is 4% higher than in 2014 and 38% higher than in 2013 (QIC, 2015; QIC, 2016). By subtracting board of directors remuneration of QR 22.50 million for the year 2015 and 2014, EPS constituted QR 5.65 and QR 5.43 for two years respectively (QIC, 2015; QIC, 2016). However, the companys profitability remains heavily dependent on investment income. QIC invests mainly in shares and equity funds (40%), fixed income securities (33%), bank deposits (19%) and investment properties (8%) (QIC, 2016).
Investment activities include derivative financial instruments. Used as hedging tools, they represent a fair value of the consideration provided or received on the day of acquisition and are further remeasured. The fair value of a derivative represents unrealized profit or loss from denotation the derivative to market with the use of predominant market rates or internal pricing models (QIC, 2016). This gain/loss is a part of the consolidated statement of income. EIC Group enters into different types of transactions with the use of derivatives. A derivative financial instrument is determined as a contract between two parties involving financial payments the sum of which depends on movements in price of underlying financial instruments or other rates. FX options and exchange-traded options are usually the most common derivatives.
As the company has no significant concentration of price risk, no derivative financial instruments were yet sold or bought according to the companys annual report in the financial year 2015. As for 2014 and 2013, EIC mainly sold FX put options and call options taking speculative position (QIC, 2015; QIC, 2016).
Table 2
Statement of Income
| | | | |
| --- | --- | --- | --- |
| | FY2015 | FY2014 | FY2013 |
| Gross premiums | 8,347,210 | 5,613,767 | 3,531,707 |
| Premiums ceded to reinsurers | (1,189,778) | (1,273,834) | (1,060,824) |
| Net premiums | 7,157,432 | 4,339,933 | 2,470,883 |
| Movement in unexpired risk reserve | (1,370,259) | (661,589) | (496,798) |
| Gross claims paid | (3,465,272) | (3,123,899) | (1,826,224) |
| Reinsurance recoveries | 1,199,993 | 1,323,220 | 801,749 |
| Movement in outstanding claims | (1,606,230) | (606,001) | (255,791) |
| Net commission expense | (999,317) | (620,093) | (211,301) |
| Other insurance income | 9,396 | 12,277 | 2,231 |
| Investment income | 712,096 | 846,255 | 582,355 |
| Advisory fee income | 123,063 | 116,100 | 75,992 |
| Rental income | 45,506 | 49,847 | 47,113 |
| Other income | 3,371 | 2,622 | 723 |
| Operating and administrative expenses | (731,121) | (638,602) | (400,383) |
| Depreciation and amortisation | (29,229) | (27,324) | (23,400) |
| Profit before share of results from equity-accounted investments | 1,049,429 | 1,012,746 | 767,149 |
| Share of profit from equityiaccounted investments | 14,560 | 12,664 | 11,208 |
| Basic and diluted earnings per share in Qatari riyals (2014: restated as a result of bonus) | 5.65 | 5.43 | 4.69 |
| Cash dividend per share in QR | 2.50 | 2.50 | 2.50 |
Profitability Analysis
For the GCC region, the largest weakness of insurance market has been the excess capacity that resulted into fierce competition and partly unequal pricing levels. Nevertheless, Qatari insurance companies do not suffer from competition constraints despite of a large number of insurers operating in the small market. Although market conditions are tough, the size of the projects in the pipeline for Qatar gives the market opportunities to grow. Therefore, QIC Group does not perceive competition as a threat for its performance. The company holds 50% of the Qatari market share and instead of focusing on customer service price cutting, QIC hold high prices as a part of a long-term strategy. The company makes accent on investing in technology to improve its interaction with customers (Mashood, 2014).
Therefore, the competition has a slight impact on the companys profitability in comparison with the impact of overall market conditions. Table 3 includes all available profitability ratio of QIC Group calculated by Morningstar (2016). Evidently, profitability indicators reflect the decline connected with difficult market conditions. Return on equity rose by 1.3% in 2014 and fell by 0.3% in 2015; however, the ratio indicated positive business performance. Return on assets has declined by 2%, which is connected with the rise of financial leverage. Net margin, as well as operating margin, is considerably lower than in 2014 and 2013. The reason of it is high expenditures on investments and technological development (Morningstar, 2016).
Table 3
Profitability Ratios
| | | | |
| --- | --- | --- | --- |
| | FY2015 | FY2014 | FY2013 |
| Return on equity, % | 18.1 | 18.4 | 17.1 |
| Return on assets, % | 5.2 | 7.2 | 7.6 |
| Net margin, % | 15.6 | 21.3 | 28.1 |
| Asset turnover | 0.33 | 0.34 | 0.27 |
| Financial leverage | 4.1 | 2.8 | 2.2 |
| EPS | 3.41 | 3.27 | 2.55 |
| Operating margin, % | 15.9 | 21.8 | 29.0 |
Risk
Conducting its business, QIC faces different risks connected with insurance and investments, which are grouped into insurance risks, credit risks, market risks, liquidity risks, and operational risks (QIC, 2016).
Although the QIC group suggests reinsurance arrangements, it is still exposed to credit losses because of the cases when the obligations assumed under reinsurance agreements cannot be fulfilled. Insurance risk exists with the respect to ceded insurance that cannot be met by any reinsurer. However, the company diversifies its placement of insurance; thus, it is not dependent on a single reinsurer or single reinsurance contract. Moreover, QIC Group implemented strict claim review policies. They help the company to reduce the risk exposure due to regular comprehensive review of claims procedures as well as constant investigation of potential fraudulent claims (QIC, 2016).
The growth of total liabilities connected with the acquisitions and expanding create additional exposure to the credit risk. This risk implies that one party may cause financial losses to other party when it fails to discharge an obligation regarding certain financial instrument. In order to mitigate this kind of risk, the company complies with its policies. It monitors compliance with the receivable management policy, continually reviews breaches and exposures for pertinence and any changes. The maximum credit risk exposure to the QIC Group is disclosed in the financial statements for all financial assets except for the ones related to reinsurance contracts. Further, to minimize credit risks coming from reinsurer insolvencies, financial condition of reinsurers are evaluated, and geographic, economic, or other concentration of credit risk from reinsurers is regularly monitored (QIC, 2016).
Top 10 writers
Your order will be assigned to the most experienced writer in the relevant discipline. The highly demanded expert, one of our top-10 writers with the highest rate among the highest rate among the customers.
Hire a TOP Writer
Recently, market risk caused the biggest threat for the companys performance. With the sharp decline in oil prices together with geopolitical tensions and falling demand in China, all of GCC countries posted negative returns during 2015. The market of Qatar declined by 15.1% with the banking sector dropping by 12.4% (QIC, 2016). In addition, the weakened economies of Western countries added to the criticality of the situation. The QIC Group manages to limit market risk through portfolio diversification and continuous developments in national and international equity and bond markets. Moreover, the company investigates key factors affecting stock and bond market changes.
Liquidity risk of QIC Group encounters difficulty in meeting the obligations connected with the payout of its financial liabilities. The worsening of market condition added to the GCC companies liquidity risk. However, QIC avoids its threats by monitoring liquidity requirement on a daily basis and ensures sufficient funds to be available to meet them (QIC, 2016).
Concerning operational risks, the company cannot eliminate all the risks of this kind, which include system failure, fraud, external event, etc. However, QIC initiates a strict control framework and monitors all potential risks in order to prevent and manage them. Groups strategic planning and budgeting process is responsible for the business risks including changes in environment, industry, etc (QIC, 2016).
Conclusion
To conclude, being the largest company in terms of profitability and market capitalization in the region, QIC Group is a leader in the Qatar insurance market. The companys portfolio is well-diversified in both product and geographical contexts. QIC does not concentrate on price competition; adversely, it keeps high prices and invests into technological development to improve the way of reaching customers. The company consists of separate divisions, each with its own responsibilities and geographic coverage.
Despite economic difficulties in GCC region and global slowdown, QIC Group has a healthy financial performance. Nevertheless, in 2015, its profitability ratios hardly reached the levels of 2014, which indicates the companys slower growth.
QIC Group singles out such largest risks it may face in the future: insurance risks, credit risks, market risks, liquidity risks, and operational risks. With the well-designed mitigation strategies, the insurer manages to carry minimum threats and losses from its activities.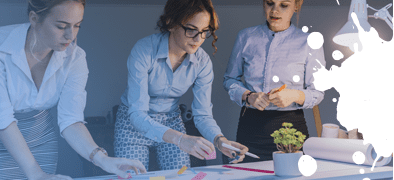 Like this
sample essay?
Order a Custom One Created by Professionals
DISCOUNTS