You can use this sample
FREE ESSAY for inspiration

All businesses have in mind financial success. To achieve this they have to realize the new trends and the most effective and applicable strategy to achieving their dreams. Traditional methods of market research are still effective but can be propelled to greater heights through incorporation with new techno-driven strategies. Marketing involves the systematic gathering and recording of data for analysis.
Data is today the most precious commodity in successful business. It is a viable tool for communicating findings as it helps to assess the changing elements influencing the customer behavior. This resource is beneficial to marketers who know how to exploit it. Data is the driver (oil) of the online world that powers the engine on sales and marketing. However, Most of the data processed by humankind is either not accessible or it lies in the desktops, server and business data centers where it is underutilized or not utilized at all. These data accumulates on a daily basis where it has the potential to be extremely valuable and powerful yet few business organizations seem to realize this. Technology on digital information storage has made possible the spotting of emerging business trends, which can inform a firm's decision-making. Recently some companies have attempted to discover how to tap this raw data into something beneficial to the company. Tapping into these data resources can determine the life of a company and its success thereof. A firm that has discovered the value of its data can project the market demands and redesign as appropriate hence, they can capitalize on new trends with much ease. Properly managed data can be useful in unlocking new windows of economic value and providing insights into the business management fields.
VIP Services
Get Order prepared
by top 10 writers
Full PDF plagiarism
report
VIP Services
package - 29.72USD
20% OFF
Get order proofread
by editor
Get VIP Package Now
In today's world, stored data is a huge tool to a company's goal realization. Just as oil drives the economy of many nations, data is arguably the new driver of world economies. The raw material of oil is processed into a variety of products, which are all useful. Properly refined data can be applied in different contexts to address a wide array of problems. Data can be collected, controlled, exchanged, managed, and stored as is necessary. The information and knowledge held in data is critical for market analysis; it enhances the dispensation of information to businesses. This information when applied to different fields in business management can help companies to shift their energies into areas where they can realize greatest returns. Our ability to utilize technology to share, compute, and store and analyze massive amounts of information can in different ways transform the manner in which we make decisions, live, work and project day to day experiences. The services developed through the information gathered from data can help create new insights in the future. Every single piece of information on a decision, action, or plan is very important and it should be tapped and understood well to be applied effectively.
Data is easily replicable. Its value appreciates with scarcity. Just like oil when it is easily available, its value will go down, but not it's utility. Firms with data informed products often raise their prices with additional areas of information. The customer may get more for the same price or less for a higher price depending on the company's goals and priorities. Hence, improved services are developed around the information refining data into better services. All the services offered are geared towards meeting the issues and needs of the business, which helps businesses face immediate and potential challenges.
You will receive these EXTRAS at no additional charge ($57.30)
FREE

Plagiarism Report Screenshot

(on request)
FREE

Bibliography / Reference Page

FREE

Revision within 2 days

(48 hours)
FREE

E-mail Delivery

FREE

Formatting

FREE

Outline
For data to be effective, it must be analyzed and broken down so as be comprehensive and valuable. Data analysts realize that they have to make action-oriented decisions in order to change the crude data into a valuable commodity. For data to be affective and applicable, it must be easy to interpret. One single fact can be used to extrapolate the idea into an actionable direction. When dealing with any business field, it is imperative to realize that customer royalty is achieved through good services rather than the type of products that a firm specializes in. interpreting data and correlating the findings to the quality of services provided can help a firm increase its sales of goods or services. In this, Data becomes a commodity of critical analysis. Sometime, the information collected in data is equivalent to a customer's potential for spending or investing with a business. Data needs to be drilled deeper, just like oil to ensure that we get the best of the informational resources at hand.
Data gives insights on the customer's desire through the search engines. Better communication with customers can help marketers address issues regarding the most appropriate search term, cross up-selling techniques and the and the most convenient messaging environment to make new customers. Answering these demands can help a company to practice better-informed marketing and targeted responses to the customer's wishes. It can also help reactivate dormant customers by targeting them with different offers with the right messages and at the right time. There are numerous realms of data generated by customers to a company's management systems. Sources include online advertisements campaigns, company and social websites, search engines, email marketing and other new ways of transferring data. In realization of these, the biggest winners in today's business world are the companies, which have access to rich data sources on their competitors and their customers as it helps to boost sales. Ownership of data today is ownership of the customer base. Data is the most precious marketing commodity for the ambitious sales people.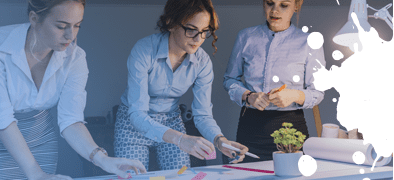 Like this
sample essay?
Order a Custom One Created by Professionals
DISCOUNTS