You can use this sample
FREE ESSAY for inspiration

Business communication has become a fascinating field of innovations. Technological advances that is beneficial to the organizational company in many aspects. Teleconferencing is an emerging technology that saves not only money and expenses but also time and effort of organization members in going to a specific meeting place.
Literature tells that teleconferencing is a very effective in business organizations that desires smooth, fast and reliable communication transactions. However, actual reports such as interviews may be needed to present actual and real-time data, effects, problems and benefits of teleconferencing in an actual business organization. In this paper, a summary of an interview with a Business Operations Manager from VERIFOR which is a forest research and development project funded by the European Union Tropical Forest Budget Line, and Governments of the Netherlands and Germany.
Anna Victoria Hopkins is a Business Operations Manager from VERIFOR, which is a forest research and development project. She is the head of operations and communications of the project for two and a half years. She had worked as an Operations Manager for Toyota Motors in 2006-2008 and 7-Eleven, Inc. in 2002-2006. She handled business communications for these companies and had been very at ease in executing Teleconference meetings within the business organization.
Save 25%
Make your first order with 15% discount (with the code "best15") and get 10% OFF MORE for ALL orders by receiving 300 words/page instead of 275 words/page
VERIFOR is an international, forest research and protection program that aims to research and advise countries regarding protection and preservation of forests through its leading forest scientists and specialists. It is led by the UK Overseas Development Institute and has partnerships with three research institutions: (1) In Africa – CIFOR, in Cameroon; (2) In Asia – RECOFTC, in Thailand; and (3) In Latin America – CATIE, in Costa Rica. Its projects are executed in two phases: (1) Research phase – it is a review of existing verification systems in the forest sector of different countries; and (2) Advisory phase – it is a dialogue between many different countries that are well knowledgeable with their forest realities and is eager to push on with the protection and preservation of their forests.
The interview has three specific parts: (1) Hopkins was asked to briefly define what teleconferencing is and to provide some brief information about the teleconferencing method that is used by their industry and how these work; (2) She was asked to enumerate what are its benefits and drawbacks for their industry; (3) She was asked to give teleconferencing tips on how to maximize clarity and smoothness of conversations and meetings in communication.
PART 1: According to Hopkins, teleconferencing is the way of two or more people to communicate live information through the telephone, internet, or video conference. It allows the exchange of information with no boundaries or limits in the geographical locations of participants.  There are three types of teleconferencing methods used by their company. These are:
(1)   Audio Conferencing – It is the simplest form of method that uses only telephones preferably speaker phones. This has the lowest cost requirement that enables two or more people to communicate through the telephone.
(2)   Video Conferencing – It is an interactive method that uses both video and audio systems. In a video conference, different requirements and systems are needed to produce high quality communications.
(3)   Web Conferencing – It is also an interactive method that uses both video and audio systems. This is a method that has more disadvantages than audio and video conferencing. For example, a participating country has low quality internet connection, communicating with them will be poor.
PART 2: Hopkins enumerated the benefits and drawbacks of teleconferencing in their industry. The benefits are the following:
(1)   Teleconferencing reduces time delays due to travel and geographical location concerns. Especially, with an international project that is located on different sides of the world, communication is a must.
(2)   It saves time and allows real-time discussion and meetings. The time required to go to a meeting place can be converted to a time for conversations and discussions of more important matters. In other words, time that is allotted to traveling can be used productively in other matters.
(3)   It dramatically reduces cost requirements for meetings. The budget allotted to travel and human resources can be converted to other productive causes. Less travel is equal to lower costs.
(4)   Generally, it enhances productivity of the industry. It can be used for urgent meetings. It reduces time and costs, thus productivity in each participant's lives will be improved.
(5)   It enables short-notice scheduling of events. If there are immediate concerns, teleconferencing is a very important element in the execution of these concerns. Communications are fast and reliable.
Don't waste your time on boring tasks!
Order
The drawbacks are the following:
(1)   Technical failures are often happening in teleconferences. This delays the time and stirs up confusion in the actual conference.
(2)   The participants that are not familiar with the system will be confused and the meeting will take more time.
PART 3: Hopkins suggested different advices regarding teleconferencing and how to have a smooth and clear communication and meetings.
(1)   Before the meeting:
Familiarize yourself with the teleconferencing system. Know how to adjust and position certain buttons so that the meeting will go on without any hassle. Thus, time will not be spent on teaching the participant how to use the system.
Provide access codes and commands to the participant right away so that he or she will be able to study the materials and access the system without any hassle. For example, presentation slides should be given in advance to avoid time consuming file exchanges during the meeting.
Provide materials in advance. For example, reading materials that are needed to be discussed should be provided a day or two before the meeting to ensure participation of the person. Also, so that the material has been studied, more information and ideas will come out throughout the meeting.
Perform a warm-up conversation before every conference. This is to assess difficulties and technicalities in each participant's location. This will ensure smooth conversation throughout the conference.
(2)   During the meeting
Check the attendance of the participants. Allow each person to speak loudly and audibly to assess the connection beforehand. So that technical problems may be avoided.
Give frequent reminders to the participants. Give reminders on the topics that are discussed and what needs to be discussed next. This will make a smooth and clear flow of the agenda of the conference/meeting.
The conversation with Hopkins turned out well. Understanding of the teleconferencing system was her forte. In the business industry – forest research and development – that she belongs, she acknowledges that teleconferencing is a very important element in every business organization. She gave different advices for the use of teleconferencing. It can be seen that through her advice, teleconferencing drawbacks may be lessened. Furthermore, the advantages that it gives promote teleconferencing as a must in every organization. This technological advancement is a very useful tool in organizational communication.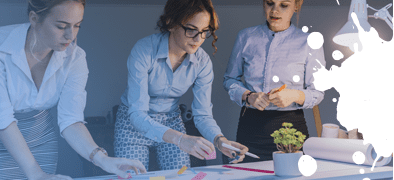 Like this
sample essay?
Order a Custom One Created by Professionals
DISCOUNTS