You can use this sample
FREE ESSAY for inspiration

Bebe stores- an interesting name for a clothes store, not to say that it is also an easy name to remember for all fashion lovers. Bebe stores are not your local shopping store that provides you with just a limited variety of accessories and outfits, and this is especially true for fashion lovers. The chain stores were founded in 1976 in America by one Iranian-born Manny Mashouf. The Bebe stores are retail clothing shops that first specialized in women's wear in the likes of junior, bridge and misses.
This was when the first branch was opened in San Francisco back in the early 1970's. However, with time and with the growing market the world over for clothing and accessories, the stores expanded its operation zones and opened branches in Columbia, Puerto Rico, United Arabs Emirates, Turkey, Saudi Arabia, Mexico, Russia, Canada, Thailand just to mention  a few. In addition, it also started stocking assorted items. Bebe stores, according to reviews posted online, is officially and legally uncapitalized, meaning that the name is written without a capital letter at the beginning. Bebe stores are a favorite shopping store for many women the world over, especially to those who need to make a fashion statement (Jack, 2007).
So what makes bebe stores stand out from all other clothes stores? Bebe stores can attribute its success to the stylish, inspirational and unmistakable hint of sensuality that comes with their carefully selected variety of women's clothing, a concept that was introduced by the founder of the stores, but has nevertheless continued to be the secret behind the growing demand for the items and accessories stocked here. The store has grown from a simple sales point, to an incorporation that makes its own designs and an outstanding line of women's outfit and accessories. All the designs affiliated to bebe stores can be found in all of its 312 stores, of which 64 are bebe sport stores, meaning that they specialize in sports gear and related accessories.
Save 25%
Make your first order with 15% discount (with the code "best15") and get 10% OFF MORE for ALL orders by receiving 300 words/page instead of 275 words/page
It also has a unique store by the name of PH8 store, which specializes in casual apparel for weekend wear and other items that are normally on demand in special seasons. Among the items that one can comfortably find in any one of the 215 bebe stores that stock assorted items are bags, shoes, gift items, jackets, coats, denim, tops, bottoms and dresses, not forgetting to mention the different brands of perfume and cologne that come in all designer fragrances (Jack, 2007).
Marketing as a Strategy for Increased Sales
Bebe stores have increasingly been in the business of marketing themselves and making their presence known the world over. One of the ways in which marketing has been made appealing and captivating is by use of celebrities to run advertisement campaigns. It goes without saying that anything associated with a celebrity is likely to have a large market penetration than any other. For example, in 2007, bebe ads were done by Brenda Song, a well known celebrity in the world of music and entertainment. In the same year and through 2008, the store signed Rebecca Romjin, yet another well known celebrity as the face of bebe ad campaigns. Other well known public figures who have had a hand in the promotion, marketing and awareness-creation of bebe items are Fredrik Peter Hoff, Camilla Akrans, Julia Von Boehm and Anne Marie van Dijk. Apart from engaging celebrities to do the ads, bebe stores also ensure that they put their ads in all the possible strategic places like bill boards, on their website at www.bebe.com, and in popular magazine titles like Vogue, Elle, Cosmopolitan and Glamour.
You will receive these EXTRAS at no additional charge ($57.30)
FREE

Plagiarism Report Screenshot

(on request)
FREE

Bibliography / Reference Page

FREE

Revision within 2 days

(48 hours)
FREE

E-mail Delivery

FREE

Formatting

FREE

Outline
In addition to the conventional methods of marketing, bebe stores also ensure that they host a number of scheduled events twice per year, as a way of collecting views from clients about the items found in bebe and as a way of inviting people to come and have a preview of the latest collections. This way, bebe stores continue to leave an impression and create awareness about their products (Tina, 2007).
Architectural Styles of the Bebe Stores
Bebe stores the world over are build in a style that sets them apart from other shopping malls. From the outlook of the building, they create the impression that one step towards the stores will provide you with numerous answers to all your shopping needs as far as clothes and accessorized items are concerned. They have this appealing and inviting outlook that leaves you wanting to just step inside and shop, shop, shop! More of the architectural designs can be viewed on http://www.family-vacation-getaways-at-los-angeles-theme-parks.com/Bebe-Stores/ (Tina, 2007).
Bebe Stores Merchandise-Classy ad Trendy
One thing that has kept bebe stores ahead of the game is the fact that they have been consistent in the quality of items that they have always provided the market with. The stores targets women at the ages between 21 and 35 because as many of them would say, the clothes are up to the moment.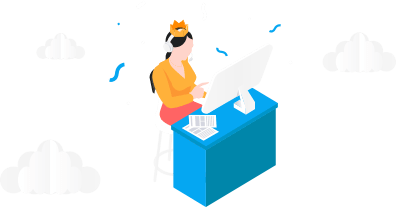 VIP support ensures
that your enquiries will be answered immediately by our Support Team. Extra attention is guaranteed.
Get VIP Support
However, bebe clothing does not come cheap, but we find that many clients are willing to pay a fortune just to wear the bebe look. However, buying clothes from bebe is not considered a great investment because, what bebe provides are outfits that run out of fashion within a very short period of time. Bebe concentrates on creating an 'I have got to have it' type of allure to make quick catches and quick sales (Jack, 2009).
Conclusion
Bebe stores have come from a long way, and the future for these stores is bright, to say the very least. They have secured their future by incorporating third parties into the design of their garments, apparels and accessories. This way, they have been able to incorporate as many designer styles as there are or as can be invented. Bebe stores are recommendable for people with high spending habits and who would not feel a pinch spending $500 at a go on an item that would probably be out of fashion the following week!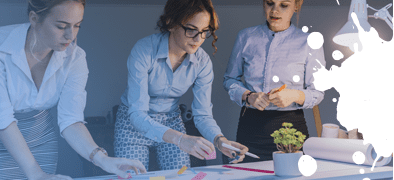 Like this
sample essay?
Order a Custom One Created by Professionals
DISCOUNTS