You can use this sample
FREE ESSAY for inspiration

Doing Business in Japan
Japan is one of the most attractive countries since the time of the Japanese economic miracle. However, it was known in the past as too closed state for foreigners, especially for foreign entrepreneurs. Recently, the situation has changed positively for foreigners wanting to start their own business in Japan. The most beneficial and popular location in Tokyo, the capital of Japan. Naturally, there are many rules connected with corporate ethics, legal issues, and cash obstacles, but benefits are greater than that. The purpose of the paper is to analyze the business running in Japan, particularly in Tokyo, to investigate why foreign entrepreneurs aim at settling down in Japanese capital, to describe and compare the experience of big companies and startups.
Doing business in Japan, as in any other country, has national specialties. However, for many foreigners, the obstacles set by the Japanese government seem too difficult to overcome. Nevertheless, Japan has been recently striving for attracting more foreign businesses to locate them on its territory.
The first requirement is the start of capital. Legal forms of enterprises in Japan are completely similar to the American theory. In general terms, there are already several structures that are safe for taking up leading positions in the business. These are joint-stock companies, joint ventures, and foreign companies. Any corporation in Japan is established with a minimum capital, which is approximately 10 million yens when 1 USD equals 112 Japanese yens (Doing Business in Japan – World Bank Group). This capital has to be privately owned and should not appear in banking structures. The statutory documents of the future company should reflect the company's activities.
The second issue is residency and shareholders. The entrepreneur can bring to the business an unlimited number of shareholders, and they can be not only Japanese residents. The company may discuss its own personal rules in a way they do not violate rights and law in Japan. The board of directors is obligatory to participate, and it should include at least three people. One of them must be a Japanese resident. Directors are elected to their posts for a maximum period of two years. During this period, they carry full responsibility for the company's activities. The corporation, which has a cash capital of 500 million USD, should have one of the office auditor-accountant (Miyamoto, 12). It can be either a professional person of the company or a physical one.
Save 25%
Make your first order with 15% discount (with the code "best15") and get 10% OFF MORE for ALL orders by receiving 300 words/page instead of 275 words/page
It is necessary to know some aspects of an opening a corporation with limited liability. The authorized capital of the company shall be 3 millionUSD, it must be paid in full and belong to the company exclusively (Miyamoto, 12). Statutory documents must reflect both the entire legitimacy and all activity in the country. The company should have no more than 50 employees in total. Next, employees can be residents and non-residents of the country. In the staff of the company, the executive director must be present, and he/she will attend all the meetings.
It is possible to establish a branch in Japan. It would be called here a branch of a foreign company. The company's branch must be registered in the Japanese Legal Affairs Bureau (Miyamoto, 12). It must have expanded the office, and only a resident of the country can carry out the management of the company. Moreover, the world's most expensive office rental is in Tokyo. In the ranking of the most expensive business districts in the world, the top three positions remained unchanged. Recently, Tokyo moved from second place to first with rental rates for high-quality Class space (base rate plus taxes and transaction fees) that is 1441 euro for an sq. meters annually (Doing Business in Japan – World Bank Group). If the branch of the company is still in Japan, it is necessary to know that according to Japanese law, the branch is not a legal entity, but it can carry out its business activities on the whole territory of the Japanese party. Registration forms are similar to the local branches of any corporation.
You will receive these EXTRAS at no additional charge ($57.30)
FREE

Plagiarism Report Screenshot

(on request)
FREE

Bibliography / Reference Page

FREE

Revision within 2 days

(48 hours)
FREE

E-mail Delivery

FREE

Formatting

FREE

Outline
All statutory documents should be legalized and fully translated into Japanese. They must be authorized with the seals and stamps of the company. Business in Japan is modern in nature and is trying to develop itself, even on the territory of another state.
Foreign Companies in Tokyo
The big businesses and corporations are widespread in Japan. It is mostly explained by international collaboration in science and technology, close-knit relationships with the United States, and Japanese' desire to overtake the best international experience. The most successful foreign companies based in Tokyo are IBM Japan, Du Pont, Coca-Cola, DEC Japan, and Texas Instruments (Sanger, 1). The reasons for their success were high competitiveness, the ability to adjust to keiretsu and attract investments. Larger companies view Tokyo as the best place to reach other Asian markets, attract new customers, and develop themselves in more directions.
Small business is developed in such industries as retail, services, catering, automotive, and construction. While opening a small business in Japan, foreigners should know that there are special laws to ensure the legitimacy of subcontracting that means the law does not allow big parent companies to monopolize their position and use it. The Office of Small Business and Competition Authority protects the interests of small businesses in the event of violating their rights. Additionally, small businesses achieve benefits for hardware upgrades, buildings, or structures. Japanese authorities are trying to protect and help small businesses stay afloat; it is a kind of social support element.
Don't waste your time on boring tasks!
Order
There are several reasons that foreign companies, both big corporations, and startups, want to start their businesses in Japan, and especially in Tokyo. The first reason is the overall favorable business conditions. To confirm that, Tokyo's doing business rating was ranked 34th in 2016. Furthermore, such rating includes all the aspects, for example, "starting a business, dealing with construction permits, registering property, getting credits, protecting minority investors, paying taxes, trading across borders" ("Doing Business in Japan")
Getting electricity, enforcing contracts, and resolving insolvency did not change. The next reason is the fast process of registration. It takes 8 procedures and approximately 10.5 days to start a business in Tokyo involving 7.5% of income per capita. The next reason is that Japan is one of the most technically developed countries, and it provides all conditions for improving any business in hi-tech direction. Japan is the world leader in electronics, pharmaceutics, automobiles, biotechnology, machine tools, and other fields. Innovative products and know-how are constantly being developed in Japan (Yoshihara, 2). Additionally, Tokyo is the center and the main gate of entering the whole Asian market. Entering the Japanese market in order to establish a business there means overcoming its protectionism, but it is worth the benefits that Tokyo gives to the business. Even foreign students activated their efforts to have startups in Tokyo, and the number of foreign students to successfully switch their visa status to investor/business manager reached 321 as of 2013 (Xincheng).
The reasons for success in Tokyo are having a good Japanese partner, and/or parent company support, committing to the Japanese market; timing of entry into Japanese markets; having superior marketing capability (Yoshihara, 2). There are several examples of foreign startups that use the Japanese market benefits effectively. MIJ Corporation is the company established by Chinese students in Tokyo working with online commerce. Its goal is to provide a platform linking Chinese who procure products in Japan for the burgeoning ranks of the wealthy back home (Xincheng). The reason for establishing a business in Tokyo is the fact that Japan has well-developed e-commerce and easier legal procedures than the ones in China. Another example is Deview Communications Inc. founded by Korean students. The location in Tokyo and the philosophy of office work enabled the company's CEO to exchange ideas and learn from other startups and Japanese companies. The government of Japan made it easier for visa requirements in special zones. That is the part of the Shinzo Abe strategy (Nagata). There is even a company that helps to invest and start working in Japan for foreign startups. It is called SunBridge Corporation based in Tokyo, and it helped Demandware KK (specializing in personalized shopping experiences) to settle down in Tokyo recently (Betros).
Conclusion
In sum, Japan demonstrates the advancements in attracting and facilitating foreign businesses in Japan. Most of the companies are located in Tokyo because it is the technological and financial center, the capital of the country; it has many opportunities for different companies to interact and collaborate with each other. Both big companies and startups attempt to get to Japan despite obstacles they may have on the way of settling down in Tokyo. The managerial and business strategies of larger and smaller corporations differ. The former ones have already acquired a positive image, have a well-elaborated system of internal and external reactions, and have much to propose to Japanese partners. Startups need the capital to overcome the barrier set by the Japanese government, pay high rental rates, and get business visas. However, startups get the benefits and encouragement in visa requirements, investments, and technological development recently. The companies that could be established in Japan and were already positively accepted in that environment have a promising business future.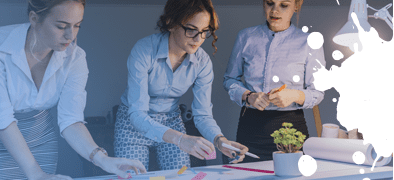 Like this
sample essay?
Order a Custom One Created by Professionals
DISCOUNTS