You can use this sample
FREE ESSAY for inspiration

Islamic Art and Architecture
Islamic art has influenced the world in the past centuries and continues to do the same today. The areas mostly concerned with art are pottery and painting. Artists can specialize in religious, secular elements or other Islamic theologians works. The artistic characteristics of Islamic art have changed over time depending on the imagination of an artist. Further, they have a common feature of signs and symbols that trace their roots from the Islamic heritage of Arabs and pre-Islamic Berber motifs.
This paper shall look at Hazem Taha Husseins artworks and his contribution towards peace. Being an artist, he has a large following that has been motivated by the urge to learn about their heritage and how it has influenced others. His Egyptian origin makes his work relevant to ensuring peace in his country ("Arts of the Islamic World | A Beginner's Guide to the Arts of the Islamic World |Khan Academy").
Bibliography
Hazem Taha Hussein was born in Giza, Egypt in the year 1961. His art inspiration came from his parents who were also artists. In his early years as an apprentice, he understood the importance of building layers from his father while learning how to construct a painting. The mother taught him the artistic aspect of painting abstract figures in a three-dimensional or a dynamic perspective (Al Masar Gallery | Contemporary Art). Since the early 1980s, he has been working as a designer, artist, and teacher of the visual communications design. He has worked in the companys branches in Egypt, Germany, and currently, in Bahrain. After developing his Stick Figures in the year 1987, he relocated to Basel in 1988. It became a new beginning for him in his series of new artistic works where artwork paintings were overlaid with repetitive patterns. In 2000, Hazem further improved his art career by the stable composition of works using the contrast of pattern.
Save 25%
Make your first order with 15% discount (with the code "best15") and get 10% OFF MORE for ALL orders by receiving 300 words/page instead of 275 words/page
This unique idea led to his series of Omar El- Khayyam, which is translated as a one-man exhibition showcased at Space Art Gallery. He has established more than eighty public art projects and products in Asia, Africa, and other European and Arabic Countries. He has been involved in photomontage exhibitions in Bonn Marseilles and Cairo as well as painting exhibitions in Spain and Sweden ("Hazem Taha Hussien – Biography").
Artists Artwork Major Characteristics
Hazem Taha Hussein is ranked as one of the best artists in art galleries globally. He is considered a contemporary artist with works relating to Egypt. His artwork is shaped by the high artistic quality and great originality. It is considered as a correspondence of contemporary international art levels. His painting projects combine outstanding elements from the Egyptian culture with some touch of Western modernity and Islamic aspects to make them universal. Moreover, Hazem Taha Hussein organizes a comprehensive theoretical understanding of art and its domains. He realizes the works in a unique way following his background in terms of culture as well as issues that fellow artists are dealing with globally. He was involved in Occidentalism, a project that visualized his major works. His contribution to the project was aimed at ensuring that it creates a piece of art that can persuade the public and create a common ground for members of different backgrounds.
You will receive these EXTRAS at no additional charge ($57.30)
FREE

Plagiarism Report Screenshot

(on request)
FREE

Bibliography / Reference Page

FREE

Revision within 2 days

(48 hours)
FREE

E-mail Delivery

FREE

Formatting

FREE

Outline
In his works, the audience can recognize symbols and writings with issues relating to politics, humanism and society that would generally remind one of their childhood and culture. Also, there are symbols and icons of the streets, schools, characters commonly found in houses, schools and books that appear to mimic the moments and important occurrences of most peoples lives. Further, his visual language replicates the extent of his concerns in the rapport between the West and East in many aspects.
Contribution to Peace
Hazem Taha Hussein has ensured that his artwork supports peace in the region. The message drawn from his paintings has encouraged the world to look at the issues the world faces today. His exhibitions and galleries pass messages to all members of the society about unity and peace in the region. Moreover, he has encouraged society integration through creating images that mimic some of the problems that people are going through in all spheres of their existence, ranging from political to social aspects. Further, Hazem Taha has ensured that he uses symbols and icons from the streets, schools, characters, homes, and books that empower people on what the government is mandated to do in the area. Further, his visual language replicates the extent of his concerns in the rapport between the West and East in many aspects. Over the past years, the two divides have disagreed on procedures and policies. An ally of a Western Country is an enemy to the East, and thus there are conflicts of interests among states. His works try to discourage such rifts and as such encourage proper unity towards developing cordial relationships. The artist believes that humanity can differ in terms of origin because people do not choose where to be born, but it should not hinder the creation of a safer society for all to co-exist. His fusion of art between the different regions has also been used to encourage the different countries to unite for a common goal. Hazem Taha Hussien believes that when people enjoy observing his works, they should also do the same in terms of political, social and economic aspects (Hazem Taha Hussien – Home").
VIP Services
Get Order prepared
by top 10 writers
Full PDF plagiarism
report
VIP Services
package - 29.72USD
20% OFF
Get order proofread
by editor
Get VIP Package Now
His various travels across the globe have also encouraged the Egyptian community to interact with other nations across the global scene. The initiative is to get information about different cultures so as to avoid the scenarios of frequent misunderstandings that will result in war and hinder peace in the region. The approach has seen him establish several galleries across the globe to showcase his works. The exhibitions of artistic works ensure that people who do not have an opportunity to travel to Egypt get to know what is outside their cultural circle. When cultures get to learn about each other, they reduce the risk of having conflicts in their specific regions.
Opinion
The artist has encouraged the use of freedom in art to express some of the societal problems that are common in almost every community in the world. Freedom of speech in the area was quite limited, and that acted as a limit to how several artists could express themselves in the Northern part of Africa. The use of symbols gives people the opportunity to express themselves more clearly because their imagination is not limited as compared to speech that may be disruptive, subversive and offers limited rationale. For example, Koraichi Richard, an Algerian poet and artist used reverse-mirror imagery to write letters using the old texts of the region to express some of his thoughts about the society. The approach forced him to flee from his country to avoid prosecution. Together with other North African artists, they manipulated the Berber alphabet and traditional signs and symbols to invoke their esthetic qualities. Very few artists used such an approach to their structural composition to make new ideas from the ancient thoughts of art. The main target was to educate the world of their rich history and culture.
For Hazam, his global perspective gives him the opportunity to avoid such wrangles and moves to advocate for problems in the society. He has maintained his Egyptian origin through most of his works that make him inform the world of another side of Egypt. With his connections, he can facilitate better relations with the global leaders and institutions to fight for peace in the region. His artwork is important to other foreign nations, but he has carefully balanced it by educating his nation on what is expected of them and what they should expect from the government. His art has also taught many of the importance of accepting other regions and their cultures.
Conclusion
In conclusion, Islamic art has influenced some of the modern works globally. Its origin can be dated back to the seventh century where artists in various fields created designs that still influence the present ideas of art. The areas of art surrounding textile, carving, painting, metal works and modeling establish their origin in some of the most influential Islamic works. Islamic art has also influenced some of the designs in architecture. The artistic changes in its interior and exterior designs have greatly evolved (Saoud). In the pictures in the appendix, some of Hazem Taha Husseins painting styles that are influencing several parts of the world are presented. The style of art he is using has promoted international integration. People that have knowledge of his work travel to visit his exhibitions and galleries, and they get to have a different perspective on what the other parts of the world are like. His contribution to art has attracted different audience who watch his art based on their different orientations. His audience is always left wondering what he was thinking while making his drawings (Saoud).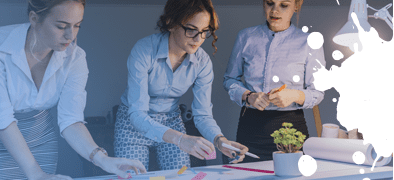 Like this
sample essay?
Order a Custom One Created by Professionals
DISCOUNTS