You can use this sample
FREE ESSAY for inspiration

Architecture
Architecture in essence is simply designing and subsequent building of an end product. This art of building objects in a certain technique has existed for thousands of years throughout the world. In each community, they developed their own unique way of building, which generally reflected their ideals. However, architectural knowledge has been improving over a long period of time.
This has enabled man to change from building semi-permanent structures to more sophisticated structures like skyscrapers and bridges. The aim of architecture has been changing over time in order to represent the most important aspects of society at large. In the medieval period, for example, the ancient cathedrals represented a lot of religious artwork. In recent times, several structures have been raised to represent a certain event. For example, the monuments that represent fallen soldiers in Vietnam or the Jews murdered during the Holocaust in Germany; however, the history of architecture can be divided into several stages in terms of time and the society of the time. Some of the periods include:
Neolithic Period
The introduction of architecture can be traced to the domestication of plants and animals. This enabled people to settle and build some permanent buildings hence facilitating the development of design in making these structures. It also led to the formation of social institutions like political units; therefore, palaces were initial complex structures that were built. Other important things included religious buildings because politics were highly connected to political leadership at the time. Some of the areas where these developments took place includes Levant and Mesopotamia. In these places, the buildings were plastered and painted with an important aspect of human life including planting, harvesting, fishing, and animal they kept.
Classic Period
In this period, the architecture developed depending on the society in question. For example, in Egypt, religion was highly manifested in the structures of their close ties between political and religious activities. In this case, their leader Pharaoh was considered a god and acted as an intermediary between the people and the supernatural (Mansbridge 56). Their buildings, therefore, included religious symbols and in most cases, they had special plate forms where their gods rested. In this scenario, the priest the rulers, and priests who were in essence religious leaders contributed to developing these structures. Secondly, in Greek architecture, the structures represented several themes of society at the time.
Save 25%
Make your first order with 15% discount (with the code "best15") and get 10% OFF MORE for ALL orders by receiving 300 words/page instead of 275 words/page
The Greeks were known to represent the civil life of other citizens. In this case, their architecture was highly influenced by this idea of the rights of the people. Their politics were based on democracy which required participation by their citizens in decision making. Their buildings were therefore characterized by open spaces where people could meet for discussion of national matters. The locations of their buildings were highly influenced by their religious views to some extent (Hatch 90). For example, temples were generally buildings on mountains in reference to their proximity to the heavens.
Thirdly, in Roman, the Romans are known to have changed the architecture of the time in several ways. Their expansion policy meant they had to establish a mechanism of effective control of the territories they had conquered. Their architecture, therefore, included complex roads and buildings which facilitated the rapid movement of soldiers in case of social disorder. They also improved the Greek architecture by building fist real public squares. Their works were aided by the discovery of concrete, which led them to manipulate their designs in several ways. Religion also was for the first time took backstage in terms of building especially public buildings. Moreover, their building included a dome, vaults, and other sophisticated. They also constructed amphitheaters, harbors, Mausoleum, and palaces.
Medieval Architecture
In the medieval period, the architecture revolved around Islamic civilization and medieval churches in Asia and Europe respectively. In the Islamic world, mosques were erected with different shapes where concrete was extensively used.
They were also the creation of academic classes that are common in most Islamic civilizations. For example, Timbuktu in Mali is known for its vast mosques and university buildings which were built in the medieval period. In medieval Europe, the church accumulated a lot of wealth due to the critical role in the lives of the people. They, therefore, invested heavily in building cathedrals, which shows great architectural innovation. The churches have a long rooftop, large windows, and gigantic doors. Other important techniques included unique windows and walls to protect the cities from external attacks. Other important architectural designs include eastern Asia with their unique rooftops.
Renaissance Architecture
This period is associated with the introduction of knowledge and facts as the main argument point. In the architectural perspective, the logic behind design simply changed from myths and other cultural values of science. For example, geometry played an important fact in developing and planning construction. In this building, the shape and interiors of the buildings covered other aspects that leased some beliefs (Radford 72). For example, the buildings were created intentionally to depict the uniqueness and the prowess of the architects of the time. A classic example is Louvre in France.
Victorian Architecture
In Victorian times, the buildings were highly influenced by new developments in terms of science. The architectural design became more sophisticated, which led to the construction of underground tunnels. The palaces and government buildings were built with more emphasis on decoration. There was also integration between the traditions of a certain society and new possibilities that were created by technology (Fazio 225).
Modern Architecture
In our world today, technology has moved to new heights. This has made man to incorporate its designing structures. Man has also developed new designs to deal with challenges including earthquakes and other natural calamities. The modern architecture has also some global outlook due to globalization.
You will receive these EXTRAS at no additional charge ($57.30)
FREE

Plagiarism Report Screenshot

(on request)
FREE

Bibliography / Reference Page

FREE

Revision within 2 days

(48 hours)
FREE

E-mail Delivery

FREE

Formatting

FREE

Outline
This has helped man to capture several experiences or activities of the region in several ways. It has also led to the creation of structures that capture certain emotions of the people who visit the place. For example, the Sydney opera house was designed to depict the main activity of the Australian harbor which is characterized by numerous sails. Moreover, architecture can be described in various perspectives.
Physics
From a physicist or engineering perspective, architecture is described as a process or activity of planning; designing, and construction of any kind of a physical structure for example a building, a bridge, furniture, a road, a swimming pool, etc. The physical structure must be creatively designed to function and should consider aesthetics, environment, social, and safety of those people who will be in constant interaction with it (Ching 27).
After designing, the architect should always evaluate his design to ensure it captures the desired characteristics and features. A good architectural design must be durable that is it must have adequate strength and remain in excellent condition for a long and sustainable period. The design must have utility, be useful and functional, and offer maximum satisfaction to those using it. It should be of beauty and bring delight and happiness to the users (Jencks 114). This raises their spirits thus giving them more encouragement to continue using it. Lastly and probably the most important feature of the design is safety.
Social
From a social perspective, architecture can be described as a manner in which we creatively try to come up with solutions to the social problems that occur in our day to day lives as we interact with each other in our homes, workplaces, on streets among other social places. This can be well employed by judges in courts, mediators, and arbitrators in the case of coming with a solution to solve a conflict between two or more warring parties. For example, in a court of law, when a judge is making a ruling, he must put into consideration the evidence presented, the views of both parties involved before making a ruling (Toy 77). The ruling must be creatively planned, designed, and when executed, it must satisfy both parties involved for justice to appear to have been performed.
Don't waste your time on boring tasks!
Order
The same can be applied by arbitrators and mediators. These are third party personalities brought on a conflict to create a solution in an amicable manner. These people shoulder the responsibility of planning various alternative solutions to the problem at hand (Kimball 93). In order to be effective, the solutions put forward must not appear to be favoring any of the parties in conflict. The solution arrived at must be strong to be adhered to by all parties, and satisfy both sides.
Generally, architecture is the building and construction of physical entities such as houses and /or buildings. It is the art of building and designing new structures especially those that are habitable by human beings. The architectural work involves open areas of land and focuses on erecting structures that are of direct or indirect influence on the environment. Architecture has its roots from the early 200 BC that saw many European countries build and construct structures of different designs that included bridges and political buildings. This work of architecture is in essence based on a number of related perspectives since it influences the environment that surrounds us (Burchard and Brown 37). In the past, for example, there were protective walls, like the wall of Babylon. Architecture has therefore evolved from the enclosed walls that hosted populations in the middle ages to the modern cities that are characterized by high buildings and bridges that represent art and design in them.
Architecture and Religion
Religion is a major influence on architectural works. Since religion as a social ideology has a greater influence on the minds of the common man. Religious heritage and undertakings are not only passed from one generation to another but also the artistic and design structures that go with it. It has transformed from the ancient shrines and temples in of the Jews, to the modern cathedrals, churches, and mosques. We have seen art also evolving as religion is passed on to new generations.
The Buddhist is the world-known oldest work of art. Temples of the past have been seen to have wall crafting and artistic monuments that represent prominent leaders. Also in the Muslim mosques, we find quite a large number of genius arts all over. These religious pieces of art are used by the faithful of each generation to pray into their supernatural being. Religious structures are in fact among the oldest architectural works and designs and have played a major role in the social and spiritual activities of individuals (Copenhagen City of Architecture 88). However, many governments seem to underestimate the power of faith brought about by these structures which could be the weapon to solve the crisis, and controversies we are experiencing today. For example, they could help restore peace to the fighting communities and/or nations because these structures conglomerate people in them thus encouraging them.
Architecture and Politics
Politics is another social ideology that also influences architectural works. For example, in the past and still today we find that the loyal families live in palaces that are in themselves artistic structures. Up until now, the buildings that political classes use are also arts in themselves. Parliaments and state offices have various designs that are obviously power related. This was also evident in the past as leaders of communities and states occupied unique architectural structures that distinguished them from the other people (Fletcher 61). This hails back from the Nazi of Germany, the soviet of Russia, and also the colonies which represented unique structures and art and designs of various kinds. In essence, politics and architecture go way back and both have evolved almost simultaneously. Even today the state and government offices represent architectural work. Most of them are of some quality, art, or even design that show the influence of politics on architecture and vice versa. The middle-age regimes that represented architecture have evolved into the modern regimes that have changed with the change in technology. These structures which are firmly built to inhabit the status quo are of quality designs and art (Hamlin 08). In today's contemporary world, politics is seen as a political force by any government. This is so as many countries continue to use public space politically in their endeavors.
Architecture and Economics
The economy at all times influences architecture in many ways. That when there is inflation in a country, buildings and other structures are rather constructed at a high rate compared to recessions.
Save your time for something pleasant!
Order
For example, the banks and other financial and industrial structures are run by the money which the economy controls. Therefore it is evident and also accepts that when the economy is poor, architectural work is also poor. It has also come to my knowledge that most of the artists and well-designed buildings are mainly of economic value in nature. For example, at Wall Street in New York where day to day economic activities take place is home to the tallest structures in the USA. Thus we can argue that the economy of any state controls its architecture as well. The economy is a cornerstone in every aspect as at the very contemporary stages it plays a sound role in ensuring that the projects are valid and reliable. This is seen when Marx criticizes the soviet civilization of Russia on its construction. The economy also influences architecture through fashion, globalization, and capitalism (Shultz 104).
Architecture and Culture
Cultural values and trends are also another major concern to the architecture of any given place. The architecture of a place portrays its cultural values either directly or indirectly. Social values have the aesthetic effect which is also a fundamental aspect of architecture. The society we live in also changes with the change in architectural development and design. These designs are based on rationalism and the relations of the individuals of a society. The architectural design aims at building structures that fulfill the needs of individuals who live within it and the whole society at large. Thus the structures and buildings are sometimes seen to be built in accordance with the characteristics of that environment (Caval 48). Thus the purpose of the architects is to build structures of appealing nature of the society and ensure that people actually get to know the meaning of these structures as soon as possible and are able to know and use them to their own benefit.
Conclusion
In conclusion, we can argue that architecture has gone over drastic changes for almost ten thousand years. In most cases, it has always represented the statues of society in terms of technological development and other aspects such as cultural values. This is manifested in several ways. For example, in ancient times most buildings had religious taste based on the close relation which existed between political and religious institution for the sake of creating legitimacy of the ruling elite. However, with improved sophistication, more complex designs that represent several themes including mood has sprung up in recent times.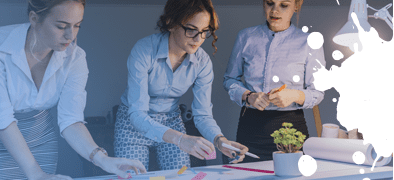 Like this
sample essay?
Order a Custom One Created by Professionals
DISCOUNTS