You can use this sample
FREE ESSAY for inspiration

In order to achieve proper functioning of urban cities, urban planning is necessary because it helps in setting up goals and strategies that planners use. Good urban planning is necessary because it helps in setting city's priorities to serve the needs of its citizens. Cairo is one of the cities that are constantly involved in planning in an effort to improve the quality of living for residents.
However, the journey in urban planning has not been easy because of various planning issues such as architecture, poor living standards, insecurity, and other various social and economic problems. Good city planning has many advantages for the local residence. For example, businesses that are operating in a well-planned city have no difficulties when it comes to expansion. Moreover, good planning improves transport since roads can be expanded in future in case the city is congested. Smooth transport system means that less time will be wasted in traffic jams.
Over the past few decades, Egypt has been carrying out different projects that are aimed at urbanizing its major cities, especially Cairo. Despite various efforts undertaken, Cairo has not yet attained the status of an ideal urban city. The cause for this low urban development is attributed to various urban planning issues that Cairo has encountered along the way. The purpose of this paper is to explain major urban planning issues that Cairo is facing. Therefore, it can enhance understanding and possibly provide information that can be helpful in formulating plans that will solve such issues. The following are some of the urban planning issues in Cairo that the paper will be discussing in greater detail and length.
Save 25%
Make your first order with 15% discount (with the code "best15") and get 10% OFF MORE for ALL orders by receiving 300 words/page instead of 275 words/page
Good urban planning requires services of a qualified architectural engineer responsible for designing and overseeing how different aspects of the urban area can be combined so as to create an ideal urban environment (The World Bank, 2006). The architectural engineer is also responsible for designing planes that will create a green belt and help lessen floods, while at the same time creating recreational parks
Unfortunately, despite the important role that architecture plays in urban planning, it has been greatly neglected in Cairo's urban planning strategies. Cairo has in the past years hired services of an engineer whose main focus is in the most efficient and least costly way to achieve urbanization. These plans tend to fail or are not effective because they pay more attention to functionality of the urban city, while ignoring the esthetics. Architecture takes into consideration historical urban character of the city together with needs for modern access. Lack of urban planning architects makes Cairo more vulnerable to natural and manmade disasters that tend to slow down the urban planning process,
The current education system in Egypt fails to cater for architectural courses specializing in urban planning. Therefore, there are not many urban planners who are architects and work in developing an effective planning process for Cairo.
Living Spaces
As rapid population growth continues in Egypt, more housing problems are emerging, especially in Cairo where there is limited space for people to reside (Barthel, 2011). Little land available in Cairo does not make things easier, especially when it is difficult to provide essential services like adequate public transport. Some of the issues that make achievement of sustainable urban living space in Cairo a challenging task include density of building development and congestion. Most of the urban planning in Cairo tends to focus on sustainable transport planning and reclamation. This has led to urban living space planning being neglected and high demand for quality living space among residents of Cairo is not being met.
You will receive these EXTRAS at no additional charge ($57.30)
FREE

Plagiarism Report Screenshot

(on request)
FREE

Bibliography / Reference Page

FREE

Revision within 2 days

(48 hours)
FREE

E-mail Delivery

FREE

Formatting

FREE

Outline
Cairo's physical landscape also makes planning for living space very difficult because most of the city is desert. Very few people are willing to settle in desert areas of the city, leading to more people encroaching on the agricultural land. This in turn leads to poor living standards in built-up areas. Although several plans have been made to correct these issues, their implementation has not been successful and problems related to living space are still a huge issue in Cairo's urban planning process.
Community Space
As planners come up with various plans to develop cities, it is necessary for them to consider not only buildings and the infrastructure, but also the community space. Community space comprises of green open spaces such as parks and other areas with recreational activities (Denis, 2015). Community spaces in urban areas offer a number of advantages for environmental preservation, recreation, and even some very well-designed management strategies for urban storm water. Therefore, public spaces act as good spaces for social outlets and promote general well-being of the society. Lack of these public spaces can be quite detrimental to the social welfare and well-being.
Don't waste your time on boring tasks!
Order
Unfortunately, Cairo is marked by a clear absence of these community spaces that would be capable of accommodating each and every member of the Cairo community. In fact, public spaces in Cairo represent a contested social, spatial, and symbolic configuration that is a result of multiplicity and complexity of social urban thinking. This problem creates a socially unjust community whereby some poor people are left out of accessing such amenities. Most community spaces available in Cairo cater for the rich who can pay hefty amounts charged to access these places. Another problem that the planning for community spaces in Cairo's faces is the lack of participation from the public that leads to non-functional community public spaces.
Business
Proper urban planning should incorporate proper spaces and planning for businesses. Rapid population growth in urban cities such as Cairo creates a high demand for products and services necessary for daily survival of people living in the city (Kirk, 2015). Businesses in Cairo are greatly encouraged and promoted because they grow the economy of the country. However, the lack of proper planning strategies and policies has led to increased pollution and environmental degradation. Although the government has put in efforts to try and solve these problems, most of them have not been effective because most businesses are not willing to relocate. Relocation of businesses to rural areas has not been an enticing option because there is no adequate demand to cater for the supply.
Increased population in Cairo has led to an increased rate of unemployment. This in turn leads to high levels of crime in such areas. An increased level of crime discourages investors who would want to start up business facilities in the city. Planning for a city that does not have proper access to certain services makes it very difficult for urban planners to implement their plans.
Why Do You Need to Choose Our Writing Company?
Transportation
It is estimated that Cairo loses about 4% of its annual GDP because of poor transportation and infrastructure (The World Bank, 2006). The transportation problem in Cairo is a huge one because it affects each and every sector of the economy. It does not only involve poor traffic planning, but poor drainage and water sewerage are also a part of challenges that affect efficiency of the transportation network in Cairo. There is a high increase in traffic volumes brought about by various factors such as increased private car ownership. More residents of Cairo are buying cars despite the fact that roads in the city do not have the capability to handle such capacity of traffic flow. Cairo experiences non-uniform distribution of population whereby low-income housing facilities are far away from job opportunities. There is also the case of business opportunities being very far away from high-income housing. Such situations force the labor force to commute each day back and forth to their workplaces and home. Cairo has very narrow sidewalks that lead to heavy human traffic, especially in the city. The lack of proper parking procedures results in some vehicles being parked in areas that are meant for sidewalks, which further worsens the situation.
Although the amount of water supplied to Cairo citizens is enough by international standards, most of it is wasted due to poor maintenance of water pipelines and equipment (El Tanahy, 2012). Pipes are not only rusted, but their diameter is also very small, which results in insufficient water distribution to some areas of the city. The sewer network in Cairo is not any better even in areas that are well-connected to the system. The increase in the population has led to an increase in the discharge in city's districts that exceed the capacity of the sewerage system. In conclusion, poor transport planning in Egypt can be blamed on the government's inadequate emphasis and efforts to integrate sustainable transport planning. The government has also failed in improving promotion of the non-motorized mode of transport to ease traffic congestion.
Safety
Some areas in Cairo are secure, but with the increase in population this state could soon change. This change can be attributed to the lack of affordable housing that has led to the rise of slums and informal settlements. Most people who live in these areas are the youth, the majority of whom are employed or underemployed. In an effort to survive and provide for their families, the youth is engaging in crime. The result is the rise of crime in Cairo, making it unsafe for investments. The lack of enough community spaces to keep the youth occupied in recreational activities has also contributed to the rate of insecurity in Cairo.
Recent political instability in Egypt has been a major cause of insecurity in Cairo with hundreds dying in protests and demonstrations. There have been incidences of abuse and sexual harassment of female tourists who are not accustomed to the Islamic way of dressing and culture. These incidences have made planning for the tourism sector difficult because most tourists are afraid to visit areas where they feel unsafe.
Sustainability
Sustainable urban planning involves planning and coming up with strategies that bring in long-term development in cities. It should be based on goals that are broader in vision and that aim to bring about responsible growth and viable development strategies. Although some of developing plans prove that Cairo have been sustainable so far, there is a need for more to be done in order for problems such as food insecurity and poor living standard to be addressed. For instance, the authority's effort to launch new towns in the desert surrounding of Cairo has led to misappropriation of land when land was sold to the highest bidder. This left poor urban dwellers with no place to live, but in the slums of Cairo.
Expansion
Cairo's expansion plans have been created in an effort to cater for the growing population (Kingsley, 2015). However, ways in which the expansion is carried out is alarming because more people are encroaching on the agricultural land. The upward expansion has been irregular with floors being added to the old existing buildings that are hazardous to the electricity and water supply. Inward growth has been characterized by old structures being subdivided into smaller units to cater for a high demand for housing.
Conclusion
Cairo has shown great will to achieve efficient urban planning. However, there are many issues that have been making Cairo's urban planning process a very challenging task. Some of the issues are a result of the lack of government's efforts to involve the community in planning strategies of the city. Other issues arise merely due to the lack of proper information and sustainable urban planning goals. However, the main obstacle to urban planning in Cairo has been noted to be the uncontrollable population growth. The population growth occurs due to high rural to urban migration in search of work places. Low levels of infant mortality and high fertility rates are also a major cause of uncontrolled population growth in Cairo. If some measures can be put in place to control the population increase in Cairo, this would be a first step to solving Cairo's urban planning issues.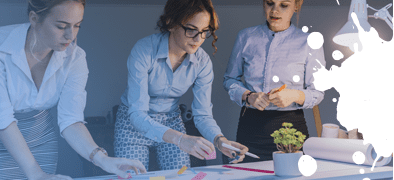 Like this
sample essay?
Order a Custom One Created by Professionals
DISCOUNTS