You can use this sample
FREE ESSAY for inspiration

Aesthetical Issues about Yasuo Kuniyoshi's Art
Yasuo Kuniyoshi is an outstanding American artist whose identity and artistic approach cannot be defined in a single polar. His bicultural philosophy is brightly depicted in his paintings. They combine Japanese traditionalism and Western modernism. From one side, he was absorbed by French motives, tendencies, and American images. From the other point, he is inclined to apply to Japanese folk motives in his arts. It makes his interpretation of the word hybrid. The paper contains an analysis of Yasuo Kuniyoshi's paintings in their general issues, emotional installation, and influence of Japanese parts on his art and the personal opinion of how he could direct it.
Yasuo Kuniyoshi has a fascinating heritage of still-life paintings. His works include nude bodies, female circus, and different objects from daily life. It is notable for me that the painter was inclined to provide some changes in his art. It means his methods and subject matters represent different episodes of his career. What is a Japanese part of Kuniyoshi's early works is a thinking concept about a painting, i.e. a symbiosis of the author's memory and imagination. On the canvas called Little Joe with Cow, a viewer sees sharp angles, making the work less natural. The aesthetic peculiarity that I have noticed is that the Western artistic tradition prefers painting from real life as an object exists. Therefore, they just make an interpretive though an almost natural model of the world and its parts. On the contrary, the Japanese artists have a delicate vision of surrounding. Therefore, they try to depict an ideal image of some subject matters. Hence, as the painter whose mentality and the artistic taste was fed by the Japanese and Western traditional methods at the same time, Kuniyoshi integrates both worlds into his canvas. The key technologies he uses are rice paper (or silk) and ink from one side; and bold colors in oil are applied from the other part. Later on, this method as well as Kuniyoshi's artistic vision became a precursor of his next decade style.
In his works, the painter frequently applies to a marine theme depicting water and fish. From my approach, I see those meanings are Japanese as well as the aesthetical approach of the author himself, which affects personal vision, is directed on Asian traditions. Different proportions and backgrounds of canvas on this topic underline his inner necessity to apply to this theme. Water has fulfilled his failed attempts to find a single bank. His marine images are more successful than depicting people's faces. They do not express anything significant; and their view is frozen. Only the separate mimics reveal that the images are being alive.
VIP Services
Get Order prepared
by top 10 writers
Full PDF plagiarism
report
VIP Services
package - 29.98USD
20% OFF
Get order proofread
by editor
Get VIP Package Now
The personal aesthetical taste of mine is quite positive about the circus topic in Kuniyoshi's outlook. His painting Strong Woman and a Child has a quite fascinating coloristic decision (SAAM, n. p.). It touches me as I see that as a reflection on the artist's being in Paris. In this impressive way, Kuniyoshi reproduces its national symbol, i.e. a flag. However, the French banner is red, white, and blue. The painter makes it grey, white, and brown, toning everything down. This modern approach clearly directs me on the parallel interpretive taste of an eternal foreigner.
Emotional Impression about Paintings
Discussing deeper the emotional impression the paintings leave, it is hard to recognize his belonging to one conditional style and manner, which affects less than expected. Dr. Tom Wolf in his lecture on Kuniyoshi's artistic heritage said, "He could never actually become a citizen" (n. p.). A big impression makes that the background of the significant matter of 1930 for Kuniyoshi's style is the application to Western traditions on depicting some objects from life, which started soon after the painter visited Europe. While I am looking at the paintings one of the first emotions I receive is that French modernity and a close friendship with Jules Pascin made an impact on Kuniyoshi. The depicted women are quite sincere and erotic. Therefore, it makes a similar nude emotion.
The painter has decided that his previous techniques of painting are not current anymore. He has changed the general emotional background to being less oriented by the mentality and the author's nature. The Daily News with a woman on a chair occupying space within a room is one of his first European-style paintings truly representing an influence of France on Kuniyoshi. However, comparing the colors and general soft lines, in The Daily News similarly to Little Joe with Cow, they are typical to Kuniyoshi. The image of a woman is sharp. I feel a quite cold emotional expression of faces and a lack of modesty. However, during different periods of life, the artist was meeting the attitude of a few ones to him as to an alien. His mentality had been between his two worlds; and each one noted his relation to a foreign/barbarian side.
Don't waste your time on boring tasks!
Order
In his lectures, Dr. Wolf has mentioned one of the most recognizable beliefs by Kuniyoshi himself, "The idea of fear is a new subject of his period during the 1930s" (n. p.). However, the paintings provoke my emotion only by names, but not their expression (Child Frightened by Water, Sisters Frightened by a Whale, etc.). According to Bruce Dorfman, he states that "Kuniyoshi was always concerned about everything consisting of layers of meaning" (n. p.). In general, the paintings remind me depressive series of artist's stories that never define whether he is American or Japanese. This spirit has lots in common with the author's destiny of pilgrim. It impacts my emotions through his lines, colors, and bicultural symbolism. Therefore, it loses the viewer's feeling of authenticity.
The Influence of Being the Japanese American on the Author's Outlook
An interesting peculiarity about Yasuo Kuniyoshi's philosophy and the way it is represented in his paintings is that he was originally born in Japan. Only later as a child, he moved to America. Hence, he consciously had swallowed some key Japanese mental and cultural parts; and they were obvious in his paintings, even though he did not belong to Japan anymore. When in the 1920s in Japan a Mingei movement started promoting purely Japanese philosophy and outlook Kuniyoshi coincided with its principles and concerned with Japanese and American folk heritage. Yuko Kikuchi wrote a successful definition of this phenomenon, "A hybrid product by means of a process invoking mediations between the two discursive cultural entities and appropriation from one to the other" (17).
The artist was passionate about collecting American folk. However, it did not make him a clear recipient of the American culture as a native one. He simultaneously absorbed Western modernism mainstream and Japanese traditions that he brought from his childhood. Consequently, his philosophy as well as the identity of a person, citizen, and artist may particularly be accepted as a hybrid. This bicultural life approach has made a complex response to authentic American folk art creating Kuniyoshi's outlook as alternative and unexpected in associations.
Save 25%
Make your first order with 15% discount (with the code "best15") and get 10% OFF MORE for ALL orders by receiving 300 words/page instead of 275 words/page
The impact of the Yellow Peril and fear of persecution is possibly not the last thing that fastened Kuniyoshi's desire to be a natural American. Within this context, Gail Levin wrote a deep-analyzed work on Yasuo Kuniyoshi's culture and identity. He mentioned that "In 1924, the year Kuniyoshi lent the two pieces of American folk art to the Whitney Studio Club, the United States implemented the Japanese Exclusion Act, which all but prohibited further immigration by people of Japanese descent" (Levin 5).
Despite those assumptions, the example of Japanese Toy Tiger and Odd Objects represents a symbiosis of Japanese and American customs "that marked the pride and joy that attended the birth of a son" (Levin 6). There is a connection between the zodiac of Tiger and a Japanese traditional symbol of the tiger (strength) associated with the boy's holiday annually on 05 May from one side. From the other point, the cigar is a part of an American tradition when a father gives out this presentation to his friends in honor of his newborn son.
Another example of the bicultural outlook as a way of influence on Kuniyoshi's philosophy is obvious in his work Fish Kite. The carp is a kind of fish that swims upstream despite any obstacles appearing on its way. Thus, it is a symbol of parents' hope that their son(s) will grow up healthy and strong. It is interesting to note the author's allusion to his early work called Upstream, which makes a feeling of DjVu. In Fish Kite, Kuniyoshi put a calendar page of 04 July, which is Independence Day in the United States. For some perspective, it is a bicultural appreciation on a Japanese and American son of his father, whose pride for his son is eternal. He relies on his artistic success and puts many efforts to send his son to the US.
The artist's audience has accepted the painting called Boy Stealing Fruit not in a singular way. Gail Levin says that, "His Boy Stealing Fruit is like an accentuated copy of American provincial painting (at its hard, bright, objective best), with a stressing of aesthetic significance" (11). The American folk of the 19th century was popular with using the method, in which the fruit was depicted (it means a silhouette against a space background). However, the lines remind Japanese techniques. It is obvious to follow an Asian approach to the logic, proportions, and the master's brush.
Hence, the symbolism and lines of Kuniyoshi have combined a hybrid style of his own trend based on a large impact of Japanese and American folk symbols and European modernity. There is no obvious interpretation of cultural and mental identification if not to consider previously the biography and the name of the painter. His young Japanese period definitely made the influence. Despite Kuniyoshi's confession of feeling an alien in Japan, he did not integrate into artistic America in an authentic way.
Personal Vision on What Could Be Done
It is hard to overestimate the role of Yasuo Kuniyoshi as equally as underestimate it. He was trying to become a true American without a natural ability to do that. As personal decisions on artistic behavior on Kunioshi's place, it is better to speak of what he could do by himself having the same skills, talent, insight, and opportunities. Hannah Sigur wrote that "Japanese art was not alone among non-Western traditions in leaving a mark on Western design, but its effects were by far the deepest" (9). Being Yasuo Kuniyoshi, I would have also impacted those Western artistic areas, where his paintings were exhibited. However, my heritage, truly, would be less following European and American art.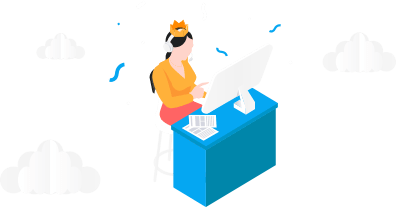 VIP support ensures
that your enquiries will be answered immediately by our Support Team. Extra attention is guaranteed.
Get VIP Support
For me as for an artist with the same talent, it would be better if I did not promote my wish to become a real American. The more Kuniyoshi tried not to be himself, the less support of the critics and auditory he was receiving. Obviously, he has made fascinating transformations and interpretations of some European and American national symbols. However, his depiction of people is less impressive than the marine topic. It means that I would rely more on natural motives and less on the symbols that lost his authenticity, making black and white tones and mild brush. My European experience would be valuable as it is a good background for depicting the nature of every place he visited in both Japanese and Western manners on one canvas. It could be a unique series of painted photos of an exotic pilgrim being able to unite the two opposite worlds in a modest human vision.
Conclusion
The paintings of Yasuo Kuniyoshi represent his bicultural life philosophy and destiny. Despite his attempts, he was not accepted as an absolute American. One of the reasons for that is a frequently present Japanese symbolism being particularly not understandable for Westerners. His trips to Europe brought some modernity to his style and techniques of painting. However, it was still not pure. Nevertheless, his changing world and conscious positive manipulations with the themes brought a dissonance between his own vision and the view of his creativity by foreign people. The feeling of being an alien clearly explains his artistic approach. If Kuniyoshi made himself to be less Western, his paintings would be less artificial in some moments, but more original in his experience.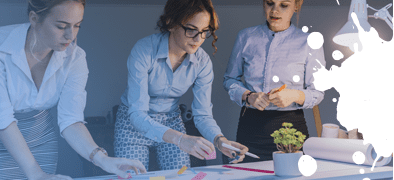 Like this
sample essay?
Order a Custom One Created by Professionals
DISCOUNTS