You can use this sample
FREE ESSAY for inspiration

Analysis of Title VII of Civil Rights Act of 1964
Title VII of Civil Rights Act of 1964 (Title VII) is a federal law that forbids workplace discrimination and harassment. Notably, this law covers all states, local governments, and private employees. Furthermore, Title VII is also applied to all educational institutions that have 15 and more employees. Not only does the law prohibit discrimination of workers by religion, sex, race, color, and national origin, but it also deals with sex stereotypes, sexual harassment, and pregnancy of the employees. However, Title VII does not embrace discrimination, primarily dependent on gender orientation. Most countries have employment and discrimination laws that cover more problems than the Title VII does, including such issues as sexual orientation and marital status (U.S Equal Employment Opportunity Commission, 2012). Even though the Title VII law was passed over a century ago, race and gender discrimination remains a serious problem at the workplace.
When Was Title VII Legislated?
Most individuals view Title VII as one of the most influential and efficient tools in fighting discrimination in todays working environment. Originally, it was a part of the Civil Rights Act formed in 1964 (U.S Equal Employment Opportunity Commission, 2009). However, the community continues to grow and evolve, so the Title VII has to be adjusted to these changes. Before the adoption of the Title VII, there existed laws that segregated the whites and the blacks. Less than 50 years ago, blacks and whites never interacted with each other. They were treated in separate health centers, ate in different restaurants, and were buried in different cemeteries. The legislation appeared in 1964 when the Civil Rights Act was passed, and then it was followed by the Title VII, which was considered as an act in the employment section. Since that time many individuals have viewed the employment section as very beneficial for the employers (U.S Equal Employment Opportunity Commission, 2009).
Several discriminatory practices are forbidden under the Title VII. One of them is harassment based on an individuals national origin, sex, religion, color of skin, and race. The second practice includes the denial of individuals employment opportunities merely because the individual has associated herself/himself with a person of a particular national origin, religion, or sex. The third type of discrimination includes failure or refusal to accommodate a person due to her/his religious beliefs. All complaints, presented under Title VII, are filed by the Equal Employment Opportunity Commission (2012). Consequently, according to this law, the Department of Justice has the power and mandate to impose enforcement actions on local and state employers but only on those, who are included on the EEOC list, basing on complaints that can arise from the Act.
How is Title VII Effective?
Title VII states that employment practice is termed unlawful if it discriminates individuals regarding their terms and conditions, privileges of employment, and compensation due to individuals nationality, race, color of skin, etc. Moreover, Title VII also prohibits discrimination in hiring and firing, recruitment, testing, transfers, promotions, and job advertisements. Other areas, in which discrimination should not be applied, include the use of company facilities, disability leaves, and the terms and conditions of employment, indicated in the employment contract. When an individual feels that he/she has suffered from any form of discrimination under Title VII, they have all rights to file a complaint. Notably, the complaint has to be filed with the EEOC, which is an agency that enforces various anti-discrimination laws (U.S Equal Employment Opportunity Commission, 2012). Usually an individual is given six months from the day the discriminatory activities took place to file a complainant and protect his/her rights. In fact, it is necessary to file a complaint against any discrimination practices with EEOC.
VIP Services
Get Order prepared
by top 10 writers
Full PDF plagiarism
report
VIP Services
package - 29.98USD
20% OFF
Get order proofread
by editor
Get VIP Package Now
Who should Take Action after Filing Complaint with the EEOC?
After filing the complaint, the EEOC will take action and notify the employer about the fact that one of the employees has filed a discriminatory charge against him/her. Therefore, the investigation of the complaint will begin immediately. It is important to note that EEOC might take different steps in effort to resolve the complaint. First, EEOC might try to settle the complaint or perhaps refer the employer and the complainant to a mediator. Second, in case the EEOC does not achieve a mutual agreement of both parties, or if it happens so that the defendant is from the private sector, then the EEOC has the mandate to file a grievance to the federal authorities (Society for Human Resource Management, 2016). Third, the EEOC can just choose to discharge the complaint. In case of charge dismissal, or if EEOC fails to come to an agreement to settle the complaint, the EEOC will notify the complainant of their rights to forward the matter to the court and sue the employer. The given notice is known as a right-to-sue letter. When the complainant wishes to file a lawsuit before the EEOC completes its duties, they can request a right-to-sue letter (Society for Human Resource Management, 2016).
What Steps Can Employees Take to Protect Themselves if They Are not Sure Whether or not to File an EEOC Charge?
First, an individual should keep records of the practices that show the occurrence of discriminatory acts. Second, a person should also check the companys employee handbook. The company can have an Equal Employment Opportunity or perhaps another way of filing an internal complaint. For example, some organizations offer mediation, while others provide different ways of resolving problems. The third step is to continue doing a great job and ensure that individuals keep records of their good work (American Association of University Women, 2010). It is advisable to have copies of work evaluations and any other memos or letters, which demonstrate the proper performance, at home. The fourth step is to seek support from family and friends. Evidently, work discrimination is a terrible thing for an individual to handle it alone. Besides, fighting discrimination is a stressful process, hence, the support of parents and close relatives is crucial. The fifth step is an opportunity to contact an EEOC and talk to a counselor about the employees' legal rights in order to decide whether or not to file a claim. Thus, the EEOC can decide either to investigate the case or perhaps to offer mediation service in effort to resolve the filed complaint (American Association of University Women, 2010).
Where Should an Employee Report to in Case Their Employers Threaten them for Filing a Complaint?
EEOC should react immediately to such cases. An employer is not supposed to take action against an employee for filing a discrimination charge or for accusing them of violating the Title VII. Moreover, Title VII prohibits employers to take revenge in case a complaint is filed against them. The law also offers protection for the claim. For this reason, employees should not be afraid to speak in case they face discrimination practices at workplace. Workplace discrimination affects not only those, who are discriminated but also damages the whole organization. Therefore, companies might encounter a problem in retaining employees. However, those who choose to stay and work for the company after being discriminated may feel dissatisfied with their jobs. Furthermore, they might also lose trust in the companys management (Al-Hadad, 2015). Notably, any company that discriminates its workers can face potential legal actions and financial losses.
Discriminatory behavior negatively affects the workplace environments, because employees tend to feel unwanted. The consequences of discrimination lead to the decrease of staff morale and performance. If a less qualified employee is promoted or moves up the corporate ladder, while more skilled workers remain at the same place, they feel unmotivated, unappreciated, and unwilling to offer the best of what they can do. The same problem occurs when employees feel that they overwork or are unfairly punished, or even have to work in adverse conditions (Al-Hadad, 2015). There appears a miscommunication between employees, co-workers, and the management. For this reason, productivity decreases and cooperation breaks, since the disgruntled employees stop working together.
Why is Discrimination in Workplaces Unethical?
Discrimination at the workplace triggers conflicts among employees. It spreads jealousy, especially if employees are not judged, depending on their accomplishments and merits. Instead of cooperating, workers begin to compete in order to overdo each other. Some employees become very angry, if they realize that they are being discriminated. Others, on the other hand, get depressed, so that they may serve customers and clients with a negative attitude. When the discrimination is so widespread, the trust in relationships between employees collapses (SHRM, 2016). Over the years, workplace discrimination has been viewed as the primary cause of the increment of unemployment rates. Most people are unemployed not because they cannot work or they do not meet the job criteria, but because the organizations refuse to employ them due to certain biases. Some companies do not hire women no matter how qualified they are, so the only employees working there are males.
Save your time for something pleasant!
Order
In conclusion, workplace discrimination has affected many employees, organizations, and societies worldwide. However, Title VII has played a significant role in curbing the rates of discrimination globally. The law protects employees from any form of discrimination, based on the color of skin, gender, religion etc. However, a positive aspect in this case is the fact that once employees face discrimination from their employers, they have a right to report the matter to the EEOC and to file a complaint. The EEOC adequately protects the complainants from any threats that may be imposed by the employers. Many people, who have suffered from discrimination at the workplace, can now report their issues to EEOC. Evidently, discrimination undermines the employees morale at work. Besides, it causes conflicts among employees, thus creating a hostile working environment. Title VII has minimized the rates of discrimination practices at workplaces.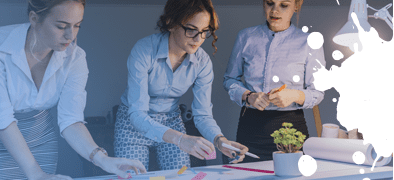 Like this
sample essay?
Order a Custom One Created by Professionals
DISCOUNTS