You can use this sample
FREE ESSAY for inspiration

The Tidewater Tales
The Tidewater Tales is a novel by an American writer John Barth, published in 1987. The two main characters of the story are a married couple in their late thirties, Peter Sagamore and Katherine Sherritt Sagamore. Peter is a successful writer who is having a hard time writing his new book while trying to overcome a writer's block.
His wife Katherine, an oral historian, is going through the ninth month of being pregnant with twins. The novel takes place in the summer of 1980. Katherine persuades Peter to spend a week or two sailings in the waters of the Chesapeake Bay. As they start the trip on their boat named Story, Katherine asks Peter to tell her a story. Thus, their cruise is filled with tales, which constitute the major part of the novel. This essay aims to analyze The Tidewater Tales with an emphasis on the way it is influenced by a collection of medieval and ancient folk tales titled One Thousand and One Nights.
The contents of The Tidewater Tales are directly impacted by One Thousand and One Nights. There are two obvious analogies in the chapter titles alone. The structure is also similar to the One Thousand and One Nights because it consists of numerous short stories, framed by the main narrative. Additionally, Scheherazade's name is used in the title of one of the stories. It possible, though, that these self-evident similarities and allusions to One Thousand and One Nights are of little importance, compared to the deeper connection these two works share. The framing concept, which is similar to One Thousand and One Nights, can also be traced back to Boccaccio's Decameron.
Save 25%
Make your first order with 15% discount and get 10% OFF MORE for ALL orders by receiving 300 words/page instead of 275 words/page
Moreover, the Chesapeake Bay is surrounded, as if by a plague, with all sorts of military and federal security institutions that are radiating with danger and fear. The story with Scheherazade in it is merely a postmodernist fantasy about her menstrual cycle. As noted in The Arabian Nights Encyclopedia (Marzolph & Leeuwen, 2004, p. 489), John Barth uses Arab characters to enhance the comic effect. However, a careful look at The Tidewater Tales allows us to discover some significant and less obvious links between the aforementioned collection of tales and One Thousand and One Nights. This fact deserves to be addressed in more detail. In order to do this, it is necessary to refer to some of the well-studied concepts of One Thousand and One Nights as it will help to demonstrate how John Barth uses modern literature's methods to incorporate these concepts into his novel.
There is one feature of Scheherazade's stories that are widely discussed in academic research of One Thousand and One Nights. It is the reflectiveness of King Shahryr's reality in the stories that he hears every night. This refers mainly to the circumstances in which these stories are similar to the circumstances of the king's life. To say so would not be quite true, for most of the stories' settings and contents are extremely unrealistic, and their characters' life often bear little resemblance to the life of the king. Nevertheless, some of Scheherazade's stories are clearly aimed to create an association between the life of the king and the described events. This kind of storytelling in One Thousand and One Nights is told to be a therapeutic effort, and they form the share of stories that are designed to be educational, instruction, and healing for the king, to ensure his recovery from the cruel prejudice he is obsessed with.
The most frequently mentioned story in this context is Night 602. It does not just appeal to the king's life. It attempts to reflect the situation which the king and the narrator currently find themselves in. The full content of the story is not important for the analogy with The Tidewater Tales.
As they are getting ready for their trip, Katherine and Peter have no intention to spend time telling stories to each other. Katherine comes up with the idea at the very beginning of their boat trip. This request of hers is not caused by idleness or boredom, and it is not a typical activity for them. Although Peter is a writer, he does not tacitly accept the idea. He tries to refuse at first. Interestingly, Katherine does not ask for just any story. Quite the contrary, she gives him a very specific task. She asks Peter to tell her a story about themselves, about men and women like them, listing various similarities and emphasizing that the characters of the story must stand on the threshold of the same change in their lives, which is a birth of a child or children. She expresses this desire during a moment of frustration, putting it in words as explanatory as "I am sick of everything" (Barth, 1987, p. 68). She demands the story to be like this because she sees it as a tool of salvation from an inner crisis, a way to overcome it.
Don't waste your time on boring tasks!
Order
This is the exact definition of the role of stories offered by researches of One Thousand and One Nights, which is the most authentic background for such a definition. As if in confirmation of this analysis, Katherine says to Peter, "This is a real task, not a play one" (Barth, 1987, p. 69). It is the function of storytelling itself defined in Katherine's task, which is similar to the acknowledged function of storytelling in One Thousand and One Nights. This function is briefly defined as salvation, the enduring power of narrative.
Yet, it is possible to insist that the link is much deeper than that. It's possible that Katharine does not need her request to be understood literally. Perhaps, she does not require Peter to tell stories filled with realism about a successful couple of American intellectuals who are having a child, and who are trying to understand and accept the changes in their lives. This is absolutely not true, because the stories that follow are extremely diverse, filled with fantasies of different varieties and origins. Some of the stories are absurd, at times almost anecdotal pieces of dubious quality. As Kate and Peter are discussing the format of the upcoming stories, Peter invents a funny story about prisoners who have learned all the jokes they knew, and assigned each a number, so as not to repeat the jokes, but just to tell their numbers.
You will receive these EXTRAS at no additional charge ($57.30)
FREE

Plagiarism Report Screenshot

(on request)
FREE

Bibliography / Reference Page

FREE

Revision within 2 days

(48 hours)
FREE

E-mail Delivery

FREE

Formatting

FREE

Outline
One of the numbers substituted a joke about how some prisoners decided to assign numbers to their jokes to say numbers instead of retelling jokes. This mockery of the concept of self-reflectiveness of a story that precedes all the other stories seems to be merely comical and absolutely pointless, but as the narrator says himself, "Their story makes sense even when it seems not to".
Stories in One Thousand and One Nights prove to be salvation both for the narrator and the listener. Therefore, with the help of self-reflectiveness and the impressive volume of her stories, Scheherazade saves herself from death and saves the king from his decision to murder her and every other wife, which burdens him. The concept of mutual salvation is also easy to find in The Tidewater Tales. Katherine needs stories to surpass her own frustration and fear, but she also saves Peter from his writer's block. Although Peter is inclined to deny the fact that he has a writer's block, it does exist according to some obvious accounts of it mentioned in the novel.
As a result, through the magic of storytelling, this opportunity to travel to alternative realities, becomes their escape from everyday life, the tyranny of routine, and the burden of anxiety. It should be clarified that for Peter and Katherine the act of sailing is as much an act of escapism and salvation as is the story-sharing. That one sailing trip described in the novel is very specific because Katherine is pregnant and they have an inspiration for all the stories. However, the idea of sailing itself is not new for them. This trip is similar to trips they make every summer once a year, with an exception that Kate is pregnant for the first time. Annual sailing is their regular escape towards an authentic, free life.
A variety of activities available to them and that they enjoy on the boat is really close to the joys of the life of a medieval Arab. They enjoy delicious, simple food, talking for hours, taking their closes off, and making love with ease and playfulness that can be found in One Thousand and One Nights. Possibly, just as in One Thousand and One Nights, this way of spending time is reflective of the communication between the king and Scheherazade. This lifestyle is by no means connected to One Thousand and One Nights only by a similar idea of escapism. Everyday life is problematic.
Top 10 writers
Your order will be assigned to the most experienced writer in the relevant discipline. The highly demanded expert, one of our top-10 writers with the highest rate among the highest rate among the customers.
Hire a TOP Writer
The life of Shahryar, beyond the nights shared with Scheherazade, must be a very rich life, full of hustle, brutality, decision-making, courage, and responsibility. From the very beginning, it is stated that the king suffers from insomnia. This is one of the conditions which contribute to his interest in stories. If the content of the stories heals the king existentially, then every night with Scheherazade is a kind of escape from everyday reality. Katherine's and Peter's perception of their everyday reality should be analyzed in more detail in order to prove that the habit of sailing is a nod to One Thousand and One Nights.
From the very first pages of The Tidewater, Tales readers find themselves in a world that is full of ideas and concepts of all possible kinds. The multiculturalism of materials, objects, and ideas shines through the language of the novel. While in One Thousand and One Nights, each object has its own specific value, some of them of great, the world we see in The Tidewater Tales is full of the hegemony of humans over all things. Recipes for turkey and musicians of the Baroque period, ancient heroes, and mortgage payments are all included in one chaotic stream of consciousness. The Tidewater Tales characters can easily compare some random English teen-virgin with Joan of Arc solely for the sake of their language style, or even create a new saint just for the sake of fun.
Save your time for something pleasant!
Order
The main virtue of Christianity, as Peter and Katherine see it, is that every Sunday from 10:30 to 12:30 Katherine's parents and their friends go to church, leaving the couple alone. They are quite obsessed with the quality of things (good sand, good food, bugless air, etc.), which is a necessary complement to their lives. They get great pleasure from any privilege and are almost proud of the fact that their small boat allows them to reach the places that are not accessible to other yachts as if the value of things comes directly from the superiority over others. Each person is described with hundreds of words and comparisons, but they almost never mention virtues. It is a distinct break from the spirit of One Thousand and One Nights, where people are valued in their relation to certain timeless, abstract virtues. The world of The Tidewater Tales seems in many ways to be the opposite of the world of One Thousand and One Nights.
The skeptical attitude towards notions and ideas, eras, and cultures, is an everyday mentality of The Tidewater Tales. Therefore, in the stories that they invent, they toss and twist things, even more, deconstructing reality and ideas, extending this act to the point of absurdity and speculative reductionism devoid of moral intentions. Considering this point of view, there is very little similarity between The Tidewater Tales and One Thousand and One Nights. However, it is still true that the method and the omnipotence of storytelling, the way it distorts the real world of One Thousand and One Nights and The Tidewater Tales is similar, no matter how different those worlds are.
Hurry Up!
Get your 15%OFF
for your 1st order!
Shahryr and Scheherazade live in the world of seriousness, respect, and admiration for ideas and notions. Scheherazade's stories exaggerate them and outline their power, by placing them in a fantasy world, making them more accessible and influential. Through Peter's speaking, The author of The Tidewater Tales recalls the words of Aristotle, that the subject of literature is the passions of the humans, not places or events. The stories told in The Tidewater Tales, as the stories told in One Thousand and One Nights, are completely dependent on the perception and image of reality, the relationship with objects, which is shared by the one who tells the story and the one who hears it.
In the very essence of it, the influence of One Thousand and One Nights on The Tidewater Tales is mainly in how they define and exploit the function of storytelling, which is included into the body of the main story, and how the content of these stories are dependent on the style of thinking of people who listen to them and tell them.
Your academic success is just in a few clicks!
Start now
The concept of the healing power that storytelling has over people and the relationship between fantasy and reality are the major ideas that are shared by One Thousand and One Nights and The Tidewater Tales. While works of modern literature are often compared to One Thousand and One Nights and are said to be influenced by them because of the way they borrow or somehow distort the images of Scheherazade's stories, there is a great difference between the imagery and style of John Barth's work and One Thousand and One Nights. Bearing in mind how specifically related the postmodernist imagination is to the context of modern life, it is possible to say that John Barth largely inherited and reflected those unique and agreed-upon powers of storytelling, introduced to us in the tales of One Thousand and One Nights, which are healing, illumination, and elaboration of a troubled mind.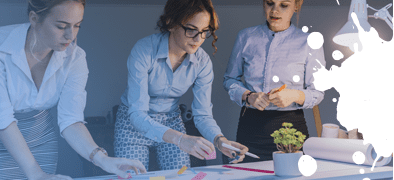 Like this
sample essay?
Order a Custom One Created by Professionals
DISCOUNTS