You can use this sample
FREE ESSAY for inspiration

Types of Standardized Test Scores
A standardized test is an examination that requires all the examinees to answer similar questions or a selection of questions acquired from the same subject. The aim of standardized tests is to evaluate and compare the relative performance of individuals or groups of learners, and to measure the consistency of their resultant scores. Standardized testing is mostly associated with large amounts of students.
Such testing can include multiple-choice questions, true or false questions, essay questions, short answer questions or a combination of different question types. Standard test scores allow comparing the different students' performance, and estimating the particular student's abilities in terms of being above average, average or below average in the particular group. Applying distinct kinds of standardized test scores to gauge learning abilities among students, instructors focus mainly on the merits of the scored tests while they also have a range of limitations, which is being discussed in this paper.
Some of these scores entail standard scores that comprise statistical averages calculated based on the student's performance and then assigned a value. Different levels of performance are calculated based on different scores and subsequently expressed as standard deviations. The values are later used to determine the scores that fall in the above average, average or below average categories.
The second standardized test score is percentiles, which refer to scores that illustrate how a student might have performed in comparison to his or her mates during the testing process. For instance, the student that has at least 50% of the scores of his or her age-mates, ends up scoring at the 50th percentile. For this reason, such a student would have scored within the average range.
Save 25%
Make your first order with 15% discount (with the code "best15") and get 10% OFF MORE for ALL orders by receiving 300 words/page instead of 275 words/page
Z-scores are another kind of standardized test scores. These are scores attained on a scale ranging from a negative value to a positive value; for instance, from -4 to 4. In this case, negative values are considered to be below average, zero is an average score, while positive values are above-average.
The final type of standardized test scores is stanines, which refer to a scale that ranges from one to nine with number five being an average value. Consequently, values below five are considered to be below average while those above five are above-average (Kamenetz, 2015).
Applications of Scored Testing
Psychological tests are examples of tests used to diagnose learning skills in terms of measuring mental, emotional, developmental, social and cognitive abilities. The tests involve students who perform a series of tasks or solve certain problems. Accordingly, the tests help identify students with special needs who may need specialized services.
You will receive these EXTRAS at no additional charge ($57.30)
FREE

Plagiarism Report Screenshot

(on request)
FREE

Bibliography / Reference Page

FREE

Revision within 2 days

(48 hours)
FREE

E-mail Delivery

FREE

Formatting

FREE

Outline
Apart from diagnosing learning abilities, standardized tests may be used, as well, for other educational purposes such as determining a child's readiness to start school. Sometimes the tests help in the placement of students in different academic levels or course levels, and in awarding diplomas and certificates.
Other common applications of standardized tests include aptitude tests, international comparison tests, and achievement tests together with college admission tests. Achievement assessments are often regarded as backward-looking examinations. These tests are normally utilized in measuring the abilities and skills that students acquired in school. They are also used to determine the learners' academic progress for a particular time as well as govern the effectiveness of teachers and schools (Smith, 2012). Testing also aids in identifying the placement that is appropriate for the student, that is, the most suitable course or support he or she may need.
Aptitude tests are more predictive or forward-looking, and are used to determine a student's ability to succeed in an intellectual or physical endeavor by evaluating his or her mathematical ability, musical talent, motor and coordination skills among others. Nonetheless, the scores are debatable in terms of their accuracy and value.
Don't waste your time on boring tasks!
Order
College admission tests are indicators of academic and intellectual potential. These admissions are equally predictive in nature in that they help determine the students who will proceed with their post-secondary education. However, due to questions of their accuracy, they are not commonly used.
International comparison tests are used to compare education performance across countries. They are also used to monitor achievement trends in different countries and refer to sample of student representatives from these countries. Some examples of such tests are the Program for International Students (PISA), and Trends in International Mathematics and Science Study (TIMSS).
For another thing, standardized tests have been used to reform public schools in the United States in terms of determining accountable marks for educators and schools as well as for students. Nowadays, low scores may have consequences to schools and educators. The scores are also used to gauge whether students meet the learning standards and to identify gaps in students' learning and progress (Sugra, 2013). This helps determine whether the education system is functioning according to its specifications. Policymakers can use such scores to convince the public that particular tests are in the best interest of their children.
Advantages and Disadvantages of Standardized Test Scores
Standardized testing has its pros and cons. Due to their benefits, the tests are still being advocated, particularly by legislators; although, contrariwise, some people protest against scored exams due to certain limitations associated with them.
The Pros Associated with Standardized Test Scores
First, the standardized test scores offer practical solutions to several issues related to learning. The tests are easy to understand by any student regardless of his or her level of education, as they are not complicated. This is because most standardized tests are multiple-choice questions and, consequently, this characteristic justifies their practicality. Moreover, the tests are easy to implement, and instructions are fairly simple and straightforward; therefore, much time may be saved for testing.
Besides, standardized test scores offer quantifiable results. This property enables examiners to identify proficiency levels. Eventually, examiners are able to identify advanced students and those who will need remediation. Moreover, standardized tests have resulted in scoring automation. The difficulty caused by that many students at different levels take the same exam has led to computerized testing and scoring, which being non-biased and following the embrace of technological innovations has simplified the issue (Smith, 2012). Clearly, computers aid in determining the grades and so, human subjectivity as well as faulty judgments are eliminated.
VIP Services
Get Order prepared
by top 10 writers
Full PDF plagiarism
report
VIP Services
package - 29.98USD
20% OFF
Get order proofread
by editor
Get VIP Package Now
Accordingly, the scored examinations allow comparing the abilities among competing parties. For instance, scoring of a school can be made to compare its departments' performance or to compare the school with another school. Therefore, educators can easily identify areas that need improvement and focus on them.
Finally, scored tests help establish the trend of the progress of individual learners. These tests are taken at certain levels and, therefore, can be used to gauge a student's progress from one level to another, which indicate a student's performance improvement or decline, hence enabling the educators to address a student's needs.
The Cons Associated with Standardized Test Scores
Conversely, standardized test scores are coupled with a few limitations, which sometimes discourage the participants and their facilitators. First, there is the factor of generalization of the questions. This is a disadvantage in a sense that only general knowledge and the understanding ability of the learners are assessed as opposed to their definite capability. At the same time, some questions become difficult to comprehend, particularly for those taking tests regardless of their level of education, especially if they do not pass the tests.
Furthermore, the results of the tests may hinder educators from upgrading their instruction methods (Kamenetz, 2015). Due to the generalized nature of the questions, it may be difficult for them to determine specific topics to improve. Therefore, educators may start teaching how to pass the tests, rather than addressing the needs of their students.
Finally, scores may be influenced by external factors such as fatigue and distress of the examinees. Ultimately, the final scores will not reflect the learner's aptitude but rather these external factors.
Ongoing Debates about Standardized Test Scores
There are many debates regarding standardized testing and standard test scoring. The deliberations are wide-ranging and, sometimes, these are emotional debates. Rather than discussing whether scored testing is inherently good or bad, the main focus of these debates are on the mode in which the tests are used, and whether they are reliable or unreliable in terms of evaluating the students' learning,.
Many test developers would not recommend them as an exclusive measure of educational performance. However, there are many others, who would recommend test scores as valuable indicators, only if they are appropriately and judiciously used (Smith, 2012). Test scores are likely to be controversial if used to make consequential decisions in regards to matters affecting education policies. They are, however, less controversial when used to identify learning needs, as well as to provide better services for students.
Save your time for something pleasant!
Order
The main issues commonly debated, especially in countries such as the United States, entail whether the scores in standardized tests are misleading indicators in terms of evaluating a student's learning; or whether they are accurate, objective and useful in providing evidence of schools', educators' and students' performance.
Moreover, the debaters wonder whether scored tests are fair to all students, as they are tested and evaluated in the same way. One seeks to establish whether the tests may disadvantage some groups, such as those with disabilities, those who are not familiar with a certain country's culture or those who may not be proficient in English, and so on.
Moreover, there is a need to find out whether standardized tests provide educators with valuable information that can be used to improve an instructional quality; or whether the overuse of these tests take a time that can be used to teach more content and skills. In other words, to find out whether the benefits of standardized tests outweigh their cost.
Hurry Up!
Get your 15%OFF
for your 1st order!
With the code best15
Some skeptics also wish to know whether the tests focus too narrowly on a few academic subjects and whether certain scores, such as math and reading, reflect the full and accurate performance of schools, educators, and students (Kamenetz, 2015). The narrow range of evaluated academic performance is also argued in terms that the preparation of tests causes much time spending and involves too few academic subjects at the expense of others, such as art and music.
Finally, the disputable is whether the low scores on the tests hold educators to higher standards; or whether the tests just create conditions that undermine the efficiency of learning, like an unhealthy competition or cheating. A great concern regards whether crucial decisions, such as increasing funding of public schools, should be determined entirely by test scores, which could be misleading, inaccurate or limiting.
Conclusion
Standardized test scores are useful in terms of measuring students' performance regardless of the levels at which they are. The scores can give direction on the progress and performance of one student against that of another. They also assist in gauging the proficiency levels of students.
Have you got any questions? So contact us for all your writing needs!
Nevertheless, since different students have varied comprehension rates, they learn at their own pace and have different areas in which they are gifted intellectually and academically. Consequently, subjecting them to the same test may not be ideal as this may overlook or misrepresent some student's abilities.
In addition, the tests are not entirely accurate and may give unclear results of the student's abilities or level of intelligence.
Therefore, although the standardized test scores have their place in the education sector and are important, they should not be used as the main determinant of a student's level of intelligence or ability to advance the next level.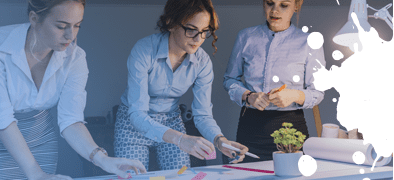 Like this
sample essay?
Order a Custom One Created by Professionals
DISCOUNTS