You can use this sample
FREE ESSAY for inspiration

A State of "Junzi" ("A Superior Man", "An Ideal Man", "A Gentleman")
One of the main purposes of ancient Chinese – Confucian beliefs and teachings was to achieve a particular state of mind – a state of "junzi" ("a superior man", "an ideal man", "a gentleman"). From the beginning, the state of "junzi" did not depend on financial status and education of a person, and it could be achieved only through high moral qualities and culture. It required an individual to follow the strict Confucian qualifications of a person of virtue. Therefore, the aim of this essay is to explain, evaluate and analyze five main Confucian concepts: ritual/propriety ("li"), wisdom ("zhi"), humaneness ("ren"), faithfulness ("xin") and righteousness ("yi") (Yao 34).
The above-mentioned virtues are deeply rooted in people's hearts from birth (the sense of compassion, respect and dishonor, as well as the understanding of right and wrong), but it depends on an individual how he/she develops them during the life. An "ideal man" seeks to know the "Mandate of Heaven" ("tian ming"), the correct "Way" ("dao"); he tries to always be humane, sincere and truthful in words and thoughts, and to be honest and generous in actions. Junzi always behaves with dignity, serves senior people with appropriate attention, takes care of younger ones and shows respect towards his nation. Moreover, he takes care of people's safety and prosperity. His humanity is manifested in the fact that he respectfully and carefully refers to ordinary people; he strives to be fair with them rather than cruel. In the vision of Confucius, a "superior man" was a new kind of authority in China that was gentle in private life, respectful in serving superiors, just in dealing with people and helpful in serving them.
Confucius attached great importance to the rules of behavior, based on which a moral person could use standard norms of conduct without special thoughts in daily repetitive situations. He put ritual performance ("li") on one of the central places in ethical development of a character. Confucius believed that "a man without ritual will not live; an undertaking lacking ritual will not be completed; and a nation without ritual will not be tranquil" (Yao 80). Although rituals were the universal form of regulation of behavior in the tribal society, they largely lost their role at the time of Confucius. The latter wanted to return to the artless simplicity and moral significance of the rituals in the past. However, that did not mean that Confucius called back to the old traditions, as he tried again to imprison a person into a rigid frame of tribal morality. Instead of following all the rituals accurately and carefully, he offered to feel the inner feeling of the concrete ceremony (to build a personal relationship with main object from the ritual). Confucius wanted to rethink the regulatory shape of the ancient ceremonies, as their "recovery" was the way to return the conscience of people. He stated that "While the rules of ceremony [li] have their origin in heaven, the movement of them reaches to earth. The distribution of them extends to all the business (of life)… In regard to man, they serve to nurture (his nature)." (Yao 192). The old ceremonies and rituals fairly regulated the relationship between members of a family, a community and the nation. From one side, the rituals were the way for people to represent their respect to Heaven, while from the other side, ceremonies helped to maintain personal moral order. In Confucian vision, rituals should become a bridge for the good relations between people.
Save 25%
Make your first order with 15% discount (with the code "best15") and get 10% OFF MORE for ALL orders by receiving 300 words/page instead of 275 words/page
Humaneness ("ren") is the second important virtue of the "superior man". The relations between people play one of the most important roles in the society, as people are always engaged in some kind of relationship with someone (family, friends, colleagues, etc.); therefore a mission of junzi is to make this relation lovely, benevolent and humanistic. Junzi should treat people in a very humanistic way, because humanity in relation to each other is one of the main provisions of the teachings of Confucius. Confucian harmony is mainly about "the unity between Heaven and humanity, harmony and unity between descendants and ancestors, and harmony and unity between the secular and the sacred" (Yao 45). Following "ren" means to be guided by love charity, humanity, and compassion for people around. This is what distinguishes people from animals and contradicts to animal qualities and characteristics of wildness, meanness, and cruelty. In his teachings, Confucius gave a helpful advice on how to build friendly relationships between people: "What you do not want to be done to yourself, do not do to others" (Yao 212). Based on this, Confucius expanded his own political concepts stating that it is enough to share duties and responsibilities equally among members of society (like in afamily) to achieve peace, harmony, and prosperity in the nation.
Righteousness ("yi") is an important part of the formation of the "noble man", according to Confucian concepts. In general, righteousness is an ethical virtue that complements humaneness. Confucian scholar Mengzi raised the question of significance of righteousness with the following words: "Humaneness is the heart/mind (xin) of a human and righteousness is his path" (Yao 74). Junzi should always follow the concept of righteousness and respond to everyone, according to their contributions and behavior. It is also the ability of a person to recognize good and right as well as distinguish it from bad and wrong; and thus, act and react accordingly.
You will receive these EXTRAS at no additional charge ($57.30)
FREE

Plagiarism Report Screenshot

(on request)
FREE

Bibliography / Reference Page

FREE

Revision within 2 days

(48 hours)
FREE

E-mail Delivery

FREE

Formatting

FREE

Outline
Confucian teachings stressed the fact that it is necessary to do only those things that are morally right and not to think about the profit of the concrete action. Even in some cases, moral rights were more important than the own life of the individual. Moreover, "yi" virtue is a standard by which all the actions of the person should be judged and evaluated. Junzi would never tolerate injustice in the society and would protect the illegally oppressed people. Confidence in the personal righteousness gives to "a noble man" the strength to fight against injustice in society in all its manifestations; it also gives hope to build a society of opportunities which would be equal and fair for everyone; it provides confidence in the own right and personal strength; and it gives freedom from the partiality and bias to everyone (for example, a just person would have the same attitude to people, regardless of their social status).
Wisdom ("zhi") is a very important part of the ethical system formed by Confucius. He saw in "zhi" the main supporter of the "li", "ren" and "yi". Confucius stated that learning is a base of ethical and life virtues for the "noble man":
To love humaneness (ren) without loving learning is liable to foolishness. To love intelligence (zhi) without loving learning is liable to deviation from the right path. To love faithfulness (xin) without loving learning is liable to harmful behaviour. To love straightforwardness (zhi) without loving learning is liable to intolerance. To love courage (yong) without loving learning is liable to insubordination. To love unbending strength (gang) without loving learning is liable to lead indiscipline. (Yao 210)
The real "ideal person" should be ready to distinguish truth from false easily, to be sensible and clear-headed, and never to be "blinded" while facing different problems or illegal profits. Wisdom required from the person to have a common sense, objective judgment, ability to predict and analyze the consequences of various actions and to look at them from a different side. Confucius saw an important part of the social shift for peace in wisdom. Wisdom is considered to be an important element in the transformation process from an ordinary person into a moral individual. At the same time, wisdom can be obtained only through the in-depth learning of all the people and studying the books (knowledge of speeches would help to be a good speaker (listener), knowledge of appropriate manners would help to live friendly in the society and to know how to give or to take something, knowledge of people would help to recognize a bad or a good person and to make a correct conclusions, etc.). For Confucius, an individual, who is studying to be a public person, needs to be responsible for harmony and peace in his family, the nation, and the whole world. To be able to complete this key mission, junzi should cultivate his heart and mind and be educated in different private and public spheres.
Faithfulness ("xin") is the last virtue from five main Confucian concepts of the "ideal man". According to it, it is important to be trustworthy and cultivate the faithfulness to people. Faithfulness and fairness are very necessary if a person wants to build trust in a family or in the community, and to achieve harmony within himself. Confucius recommended giving priority to sincerity and faithfulness, and paying great attention to their development. Moreover, a "noble man" must be honest, not only towards others but also to himself. Only when a person trusts in his own actions and is faithful to friends and family, he can feel confident and make righteous actions. In general, it is not very difficult to be faithful during good times, but it requires a strict character, a lot of bravery and moral conviction from the junzi to stay faithful through bad times. However, only in difficult situations, a person can learn real life lessons and strengthen personal character and behavior. Faithfulness is a basic demand for people who want to serve humanity. It also helps to build true and equitable brotherhood and sisterhood in the society. Faithfulness to own promises made to another person or to community should be kept by a "noble man", even in the face of danger, deception or betrayal from another person or community. Junzi should be faithful, not only in performing serious duties, but also in little things. The fairness starts from the least significant things, thus, even the smallest and the slightest lie can destroy all positive results, reputation and achievements of the past.
Finally, it is necessary to state that five main concepts of Confucius' ethical teaching, which were analyzed above, prove that he formed a truly humanistic view of person's purpose and meaning of life. These moral values were embodied in the collective image of a 'noble man', reflecting the character of the moral ideal. Only strict realization of all the above mentioned ethical principles by everyone would help to reduce violence and number of conflicts to a zero level. Therefore, every person should move towards implementation of these five Confucian concepts in order to bring peace and understanding into a country in general and into a community (family) in particular.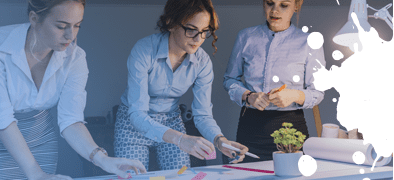 Like this
sample essay?
Order a Custom One Created by Professionals
DISCOUNTS