You can use this sample
FREE ESSAY for inspiration

Ethical issues are questions about morality to say concepts such as good and evil, right and wrong, virtue and vice, justice among others. Our case study is dealing with a family, which definitely is heading for the worst experience of family wrangles. The parents are apparently separated. The father went to court and was successful in securing sole custody of the three children: Jason 15, Maria 13, and Adam an eleven-year-old lad. Shana, the mother of these three was a drunkard by the time they separated but she has come back to her senses to be sober again. The supposed father of the three is married to a woman with a seven-year-old kid.
On realizing that Shana no longer drinks and is doing fine alongside working he neglects the responsibility of looking after the kids and leaves everything to her. This scenario has made Jason, the elder boy to decide to quit school in order to look after the family. The only daughter, Maria moves in with her boyfriend while the last-born is never around and said to have taken into drugs. Shana is residing with her mother, a retiree of the military who is unfortunately said to be smoking and cannot look after these three. The problem is that Shana doe not want to come on board and face the problem in question. However, she instead requests that I make a call to the father and reminds him of the responsibilities failure to which she would go to court but does not want to resolve to that.
Shana seems to like shortcuts in solving her problems. It is clear from the scenario that she is the source of all the ills that continue being faced by the family and the husband has carries limited blame. Instead of going to school and talk to the teacher about what is affecting her children,  she resolves to leave everything in my hands hoping that I will call the teacher and discuss what should be done to the three children. She is so much in a hurry and does not even have time to go see or talk to their family doctor about the Prozac, which he recommends for the family. She thinks that it will just work well on Jason and Maria, and further act magically on Adam's depression. The approach on this matter is done in a haphazard manner and this is going to worsen the situation.
Save 25%
Make your first order with 15% discount (with the code "best15") and get 10% OFF MORE for ALL orders by receiving 300 words/page instead of 275 words/page
Having heard and seen all issues I resolved to an informal way of assessing the different parties in question. The first people to be assessed are the children from the eldest to the youngest in the family in separate sessions. This will greatly assist in concentrating on one issue at a time and contemplate on the way forward as opposed to dealing with the three at once. In the same breath while I will be dealing with the rest, the kids will already have taken things seriously and will have gone back to school. This will avoid wasting time as I assess their parents. The next in line is the father of the three, the mother, the teacher, the family doctor, and lastly the grandmother of the three children.
When Jason comes to my office, I will do my best to be very friendly to him so that he may open with ease and this will make him share his part of the story. I will let him know that am here to help them in getting their family together. I will also remind him that because he is the eldest in the family, he should be a role model to the rest. I will not criticize his actions but I will try to make him see the alternative solutions apart from him dropping out of school and taking Prozac in order to deal with the problem. He should have talked to their teacher on what is happening in their family and may be he could have offered some help. I will be very optimistic with him that things are going to work for the better and that what is important is for him to go back to school. Staying out of school will only make things worse in the end. If he promises to continue schooling it will be easy for me to convince the rest because will have already influenced them since being the role model.
On meeting Maria, I will first let her know that what she is doing is wrong. By moving in with a boyfriend while she is, still 13 would automatically subject her to motherhood at the tender age. This will only add salt to the injury and her boyfriend would probably neglect her, because he will not be in a position to support her either, assuming they are almost the same age. At this age, they should just remain friends. I will also inform her that the most important thing for her at this age is education and nothing else. Handling Adam would be tricky and this will require me to be very close to him in order for him to tell me whether he is on any drugs as suspected by the mother. At his age, he should be focusing on what he would like to become in future. Being sharp in school as observed by the father is a clear indication that he is an important person in the future and it requires protection. I will be very positive to him that the problems they are currently facing in the family will be solved and he should take his education seriously without letting the problems shatter his dreams.
The father of the three should be allowed to know that neglecting his children having taken the custody of them is illegal and that an action can be taken against this heinous act. Her former wife, to whom she has left the responsibility of looking after them is not stable financially to support these three. In addition, in case of anything happens to any of his children he will be held responsible by the law. I will also brief him on what is happening to his family and that he is surely ruining their future. He should be aware that his children should not be left to suffer because of what happened between them. He should make a follow up on how they are fairing on in school and this will make them take their work seriously and feel that they are answerable to somebody. His fatherly figure is equally important, as this will not allow his children to do as they wish. He should also show respect to his former wife in spite of their separation and this will result to their children respecting her.
Your academic success is just in a few clicks!
Start now
I will let Shana know that, in spite of their separation and given that the father of the three has the sole custody, she has a responsibility of looking after them. She should not think that the solution lies with somebody else or in taking Prozac. She should have time for her children and make a follow up in their schoolwork. Shifting blame will only make things worse. She should stop exposing her weaknesses to her children, as this will result to them disrespecting her. Use of Prozac on her children is rather dangerous, as it will result to addiction. This is also a way of postponing the problem instead of facing it head on. She should repeatedly talk to her children on the importance of their education. The problem in question will require time to be resolved and not as fast as he thinks.
I will brief the teacher on what is happening to the three. He should talk to them back at school. He should be very close to them and ensure he is closely following them in the schoolwork. If possible, they should be given responsibility at school to prove to them that they are responsible and important. Incase they have been performing poorly he should organize some remedial classes for them and organize some guiding and counseling sessions to assist them further. He should also talk to the two divorcees on how it is important for them to be occasionally going to school to check on their children's performance. The grandmother should be a role model to the family and shun the bad habit of smoking. At her age, it is dangerous to smoke given that she is also ailing owing to her military work.
Having addressed all these parties, I organize a day to meet with the family in order to see on how they are progressing. I will proceed to remind them that staying united is the way to go and each of them is important in ensuring that they do so. Anyone going against the set objectives will only bring collapse of the family again.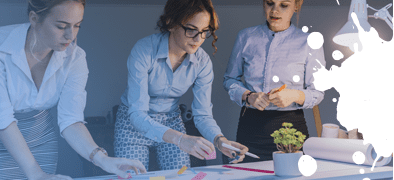 Like this
sample essay?
Order a Custom One Created by Professionals
DISCOUNTS