You can use this sample
FREE ESSAY for inspiration

Cutting the Clutter in Financial Reports
The Financial Reporting Council (2011, p. 6), described clutter in financial reports as related to either unnecessary disclosures that prevent users from identifying and understanding important information or explanatory information that does not change in different annual reports. Financial reports assist various company stakeholders to make economic decisions by providing information about a company's financial position, financial performance, and changes in its financial situation. Consequently, the presence of clutter in financial reports inhibits its users from evaluating a company's performance as relevant information is not presented in an appropriate way. In addition, the inclusion of clutter means that the organizational staff members who prepare the reports waste time and energy including such information.
There are various reasons that companies need to "cut the clutter" from their reports. First, the "decluttering" should focus on the the identification and removal of technical jargon that users do not understand or are not required to know. Companies should structure the financial reports in a way that focuses on the requirements of company investors. Moreover, such reports should be easy to read and exclude redundant, boiler-plate, or immaterial disclosures. Companies should determine whether the length of their reports is justifiable and establish whether they can save costs in their preparation.
Methods of De-Cluttering Financial Reports
Companies need to recognize that there is a need to discard the perception that financial reports are not only compliance documents but also the tools of communication (Hannigan, 2012, p. 352). Therefore, company staff, regulators, and auditors should change their approach towards the inclusion of certain disclosures to improve the quality of the reports. Such efforts require the involvement of stakeholders, such as the finance team, audit committee, investor relations, and external users to ensure that there is sufficient support and they manage their different expectations. Although some initiatives may appear as unacquainted ventures, the decluttering process should lead to well-defined and more focused financial reports, which communicate to all users in a better way.
VIP Services
Get Order prepared
by top 10 writers
Full PDF plagiarism
report
VIP Services
package - 29.98USD
20% OFF
Get order proofread
by editor
Get VIP Package Now
Companies can declutter their financial reports in various ways. First, they can identify and remove accounting policies that are not related to the financial position or performance of their business. In addition, they should organize the accounting policies to correspond to the statement notes associated with them to enhance clarity. For instance, a revenue note should coincide with the accounting of revenue policy. Companies should organize their notes depending on their level of importance to investors to ensure that they read relevant information first. Moreover, they should organize similar notes to provide a comprehensive view of important reporting areas.
"Less is more" Concept in Financial Reporting
There is a need to present the information in financial reports in a meaningful, user-friendly, and clear way. Consequently, the feeling may occur that the decision to declutter the reports will be useful in the restoration of trust and confidence in corporations that have been rocked by different scandals (West, 2015, p. 7). Presentation of the reports in a clearer manner will assist the companies to reconnect with the public and investors as it will emphasize transparency. The efforts align with the "less is more" theory, which proposes the reduction of the high number of disclosures that make them difficult to understand. The problem is not only restricted to the reports' size but also related to the complicated numbers that only people with real interest can understand. Therefore, the decluttering efforts need to focus on making them less complicated to ensure that they are more relevant to users.
Save 25%
Make your first order with 15% discount (with the code "best15") and get 10% OFF MORE for ALL orders by receiving 300 words/page instead of 275 words/page
Do Most External Users Fully Understand The Financial Reports?
Financial reports often incorporate a great number of analyst reports, filings, and articles that focus on financial data (West, 2013, p. 21). Consequently, most companies fail to communicate their value to a majority of external users, especially to investors that may provide additional financial capital. Although some businesses in highly regulated industries have begun focusing on the demands of their shareholders for clearer information, there are still some industries that have problems with such activities (Arsalidou, 2015, p. 119). Companies should produce technical reports for internal consumption and non-technical reports for potential investors and shareholders to make it easier for them to understand company information. The adoption of new ways of financial reporting will have a positive influence on different stakeholder groups and assist companies to understand their business models, which will enhance their accountability.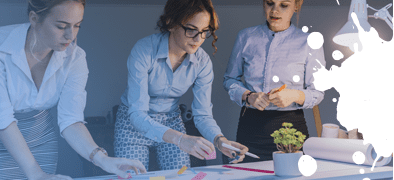 Like this
sample essay?
Order a Custom One Created by Professionals
DISCOUNTS