You can use this sample
FREE ESSAY for inspiration

Good corporate governance can lead to better growth of a company. Corporate governance is a very important factor to any company or organization. Good corporate governance is a recipe for good and sustainable profitable gains in a business (Maik, 2007).
According to United Nations 2006, a good ownership structure is beneficial to an enterprise by giving it a platform for making sustainable investment structures. This is in regard to shareholders acceptable treatment. United nations, in their 2006 study, insisted that, for investors to make particular decisions that affect a company there is a need for them to have, they need access to important information in the company. This can only be available if accounting records are well kept.
For a long time, many companies' board members considered corporate responsibility rhetoric whose main intention is to pacify environmental and human rights activists. With the growth of new ways of development and innovativeness, these very companies have seen the importance of corporate responsibility. They now regard it as a core component of business existence (The Economist, 2005).
Save 25%
Make your first order with 15% discount (with the code "best15") and get 10% OFF MORE for ALL orders by receiving 300 words/page instead of 275 words/page
In any corporate organization, it is important to keep systematic records of all activities that have financial implications. This is referred to as accounting. To ensure sustainable corporate governance, accounting systems must be functional. All accounting personal should be given enough powers and rights to safeguard the organization financial image. Accounting in business has its objectives. These includes but not limited to,
Ensuring systematic financial records are kept: All financial transactions done in a business, company, or corporate organizations must be systematically recorded. This will later help the business to track its spending and calculate the profit it makes.
To protect properties of a business: all business assets should be put down on records. This helps protect them unintended use.
Accounting is done to help ascertain the company's profit and losses. When losses and gains are not recorded, a company may suffer lack of historical information that pertains to its activities in terms of operation. It will not be possible to measure clearly your gains and losses unless records are kept.
With clear and honest records of account, it is possible to analyze and understand the financial position of a business.
As have been mentioned earlier, corporate governance has become a fundamental model that almost all businessmen are adopting for the running of their businesses. Corporate governance has its importance in the running of a business. The following highlight the main ones.
Fernando (2009) said that corporate governance provides a framework for a company to use for the specific operations for their employees as well as the guidelines into how they ought to perform the duties. Big businesses like government parastatals amply to corporate governance to create organizational policies, which depends on the levels of management.
Fernando further asserts that corporate governance aligns the actions of managers for both internal and external roles played. Goals and objective of a business are aligned through corporate governance. It is important for a business to understand its structures very well. Corporate governance is a key component of every business operation as long as the business has opted to apply its model. When setting up corporate governance, a company is required to put in consideration its shareholders views. This helps to safeguard shareholders' rights.
Corporate governance helps in giving reviews and recommendations of a company's compensation for the executives as well as the CEO of the company. Corporate governance assist in bringing sound judgment that would be needed to handle specific determining factors to give remuneration.
VIP Services
Get Order prepared
by top 10 writers
Full PDF plagiarism
report
VIP Services
package - 29.98USD
20% OFF
Get order proofread
by editor
Get VIP Package Now
A company uses corporate governance to review its employees benefit programs as well as the compensations due them.
Corporate governance helps to create guidelines and proposals to management on how key issues in a company should be handled. The other role that corporate governance will do is to provide advisory services to the board members on matters surrounding a company's day-to-day operations and business (Fernando, 2009).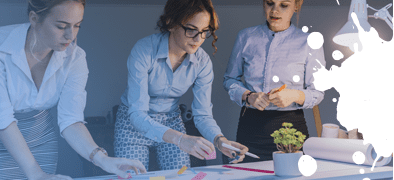 Like this
sample essay?
Order a Custom One Created by Professionals
DISCOUNTS