You can use this sample
FREE ESSAY for inspiration

Accounting Scandal
For this assignment, the paper represents a discussion of the Ponzi scheme conducted by Bernard Madoff. It depicts the rationale behind it and the ways through which such a fraud can be prevented in the future. It is important to understand that the case is an accounting scandal put into the limelight months before the United States financial crisis of 2008. Bernard Madoff, a man behind this accounting fraud, carried out the Ponzi scheme for the period of fifteen years in the ever-monitored economic frameworks of the country.
It was indeed intriguing for many people how such a fraud of higher magnitude could take place within the United States economic environment. It is evidently clear that the American economic system is vigilantly controlled and monitored by numerous regulations set by different government agencies. Notwithstanding this, it raises more questions than answers about how the fraud could go unnoticed for such a substantial period. This report examines activities behind the Madoff fraud and the reasons why it went on unnoticed. It also determines whether a fraud of this nature can be avoided in the near future.
The Madoff Fraud: Facts of the Case
Bernard L. Madoff Investment Securities founded in 1960 was a limited liability company operating within Wall Street. In its early years, the firm was considered a small penny stock trader that later exploited an effective computerized technology for immense growth (Rhee, 2009). The entity enjoyed a larger market niche within the United States of America holding sixth positions with the largest market markers within Wall Street. The firm had numerous divisions, but the advisory and investment management department was perceived as the main contributor to the fraud. It allowed investors to invest their money in a hedge fund that guaranteed a 10% constant return for an unspecified period of time (Rhee, 2009). This higher rate of return was considered enormous. It made more stakeholders concerned about its viability. In his numerous interviews with The Wall Street Journal, Madoff dismissed claims that questioned the feasibility of higher rates of return (Investopedia, 2014).
Save 25%
Make your first order with 15% discount (with the code "best15") and get 10% OFF MORE for ALL orders by receiving 300 words/page instead of 275 words/page
However, as it turned out later, the hedge fund went down in history as the world's largest Ponzi scheme. The latter was brought into the limelight by Madoff's two sons. They reported the fraud to the SEC after their father had allowed them to gain an insight into his unlawful activities.
Methods of the Ponzi Scheme Fraud
This accounting scandal was conducted according to the Ponzi scheme where older investors are rewarded with higher returns through the admission of potential newer ones. What was started as a legitimate business turned out the largest investment scam in the world? The fraud worked in a simple yet hard-to-notice technique. Madoff admitted that whenever a newer customer made investments in the company, the money would be saved up in a bank account in case they needed to withdraw their perceived returns. In this case, all withdrawals made were merely covered by new investments.
Bernard Madoff deployed numerous methodologies in the course of conducting the scam. It made it difficult for different government agencies to disclose the fraud. For instance, in the period between 2001 and 2008, Madoff ensured that all stocks and other financial securities were sold off, and the hedge fund contained cash at hand to authorities. Subsequently, he ensured that there was no access to online investments as investors received feedback in the form of mails that indicated their respective balances.
Reasons for Instigating the Fraud
A possible answer to this question consists of the assumption that Bernard Madoff became greedy and needed to amass as much wealth for himself as possible. It can also be argued that he was driven by the need to grow the largest market markers within Wall Street. Following this reasoning, he might be desperate to remain popular within the securities market. Importantly, certain factors can be perceived as great influencers on his initiation of the own legitimate stock trading business.
First, Madoff's family had an immense connection with Washington lawmakers and other business regulators. Bernard Madoff himself served as a chairman of the board of the Securities Industry Association (SIC). It was later merged into SIFMA where his immediate brother Peter Madoff served as a member of the board. In addition, Madoff's niece Shana was married to a member of the Securities Exchange Commission. These relations were perceived as such that directly influenced the way in which Madoff's family had access to the Securities Exchange Commission.
Notably, the Bernard Madoff Investment Limited Company was said to have spent more than $ 400,000 in order to influence the federal government through SIFMA. This expenditure was also extended to the Bond Market Association. Even though the Ponzi scheme was not attributed to the aforementioned intense levels of corruption in Washington, it could be safely argued that the stated connections assisted Bernard Madoff in going unnoticed for a substantial period. It, in turn, must have encouraged him to continue engaging in fraud activities.
Second, Madoff must have engaged in fraudulent activity due to the loopholes present in the "5% payout rule". It can be noted that the latter might have encouraged him to continue exercising the fraud without being unnoticed for a substantial period.
VIP Services
Get Order prepared
by top 10 writers
Full PDF plagiarism
report
VIP Services
package - 29.98USD
20% OFF
Get order proofread
by editor
Get VIP Package Now
Pursuant to this rule, federal regulations require all private foundations to submit a payment of about 5% of their funds each accounting year. The fact that Madoff kept an account of money for different charities meant that he could easily manipulate unexpected withdrawal activities. For instance, in case of an investment of about $1 billion, it was possible for the fraud to continue for about two decades. It could allow the firm to hand out a total of $50 million at the end of each accounting year without the need for recruiting newer investors (Rhee, 2009).
Third, distinctive loopholes caused by the Securities Exchange Commission might have formed the rationale behind Bernard Madoff's engagement in the Ponzi scheme for a substantial period. In 2011, it was ascertained that about eight SEC workers faced immediate employment termination due to their poor handling of the Ponzi scheme (U.S. Securities and Exchange Commission, 2012). This action was undertaken because internal investigation reports faulted the way Madoff trading firm conducted its business for over fifteen years despite the warnings. The aforementioned reports continued to state that the fraud was experienced due to unqualified SEC personnel and their delayed examinations of the warnings. Critics argue that the Securities Exchange Commission is understaffed in most cases, and they cannot put up with the enormous amount of workload availed to them. This loophole may attract different accounting scandals in the future.
Prevention of Accounting Scandals with respect to Madoff's Case
It is a challenge to ascertain whether this form of fraud can ever occur again. It is also a bit difficult to establish distinctive methods and other techniques that can be formulated and implemented in order to prevent this type of fraud. History dictates that there are newer scams being devised every day that are promulgated with newer technologies. Following this reasoning, it is difficult to come up with definite proposals on how the scandal of such a nature can be prevented from happening again. However, the ways to solving the problem can be found since there are definite agencies like the Securities Exchange Commission that can be used as a platform to hinder possible occurrences. It cannot occur without making distinctive alterations within the aforementioned agency.
Thus, in order to prevent this fraud, it will be better to revitalize and encourage the specialization of personnel working for the SEC. It should be understood that continual ignorance and erroneous actions taken by the Securities Exchange Commission encouraged the fraudulent activities by Bernard Madoff for a substantial period (U.S. Securities and Exchange Commission, 2012).
Your academic success is just in a few clicks!
Start now
Notwithstanding this, other additional factors might have catapulted the fraud, namely an intense level of corruption and loopholes. Importantly, immediate actions that can be taken to prevent the occurrence of similar activities must be carried out internally and within the Commission itself. As has been noted earlier, it is argued that such factors as understaffing and inexperienced personnel within the SEC could have encouraged Madoff to continue with his fraudulent activities.
As Madoff's fraudulent activities have come to an end, the SEC and other formulated regulators are advised to be not only equipped with adequate workers but also specialized personnel able to undertake matters of investing in the financial industry. The enhancement of the Securities Exchange Commission and the formulation of additional specialized regulators may help curtail such cases as Madoff's Ponzi scheme.
Conclusion
To sum up, it is safe to postulate that the Ponzi scheme undertaken by Madoff required a significant effort to stiffen regulation laws about investment firms. It has been noted that Madoff took advantage of the loopholes and used corruption channels to continue conducting his fraudulent activities without being noticed for a decade. The fundamental recommendation that is advised for preventing the occurrence of such scams is the revitalization and specialization of the SEC.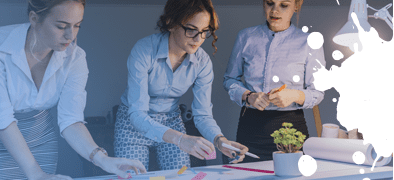 Like this
sample essay?
Order a Custom One Created by Professionals
DISCOUNTS