Guidelines on Harvard Referencing Style
When writing an essay or a research paper, it is important for every student to provide a list of the sources used for writing the paper. As a rule, when a student fails to provide references to the sources, certain parts of the paper will be referred to as plagiarism. Besides, providing a list of sources will help readers when they need to retrieve some other information from them or use them in their own research.
The sources included into the reference list at the end of the paper must be always cited in text (such reference are known as "in-text citations").
In-Text Citations
In-text citations within the body of the research paper or any other type of a written assignment will help your readers to find full details about the document included into the reference list.
When providing in-text citations, please consider the following:
In-text citations should be placed in brackets (parentheses) or included into the statement.
The preferable form of in-text citations is author-date style, which makes it easier for your reader to find the most important information about the source. For example: (Black 2016). In case the book/ article, etc. that you are citing has two authors, cite them in the same order as they appear: (Nelson & Towell 2013). In case there are three and more authors of an article or a book, use et al. after the last name of the first author: (Green et al. 2014).
It is not obligatory to include page numbers into your in-text citations. It depends on the format of referencing. Besides, you may either include a specific page or indicate the range of pages. For example: (Jones 2011, p. 65) or (Burkett 2015, pp. 56-59).
In case you use electronic sources (web pages, electronic journals, news reports, etc.) that have no page numbers, you may provide a number of the paragraph (abbreviated as "para.") to put a special emphasis to the part of the document you refer.
If you refer to two or more works of different authors, please put a semicolon between the works. For instance: (Green 2015; Atwood 2013).
Direct Quotes
If you refer to the specific words of the author, put those words/ phrases/ sentence(s) into double quotation marks. As well as that, you need to provide the page or paragraph number. In case the direct quote you provide is longer than 40 words, indent the quoted paragraph/ section and do not put quotation marks in this case.
Indirect Quotes
If you simply paraphrase ideas/ findings/ principles of a particular author, just integrate them into your paper written in your own words. In case of paraphrasing, you are not required to provide a page number since it may be a general idea taken from the book/ article, etc. One thing to keep in mind: make it clear where you provide your own thoughts and where you refer to those of other scholars/ researchers.
Providing Citations from a Secondary Source
If you need to use an author's idea in your work that has already been cited in some other source, use "cited in…" When you think which source it is right to provide in your reference list, include only the secondary one.
Citations for Works Having no Author or Being Written by an Anonymous Author/s
When there is no author or when he/ she is anonymous, you need to indicate the title of the work in italics followed by the year of publication and a page number. If the title of the work is too long, shorten its name when you provide an in-text citation.
Reference List
The reference list or a bibliography is placed at the end of the essay or a research paper. The sources used in the paper are listed in alphabetical order. Make sure that each source appearing in your reference list is cited in text and vice versa. Double-check whether all author's names are spelled correctly and whether all years of publications are correct.
You should include the following details into your reference list:
Last and first names of the author or an editor;
Year of publication;
Title of the book/ article/ web page, etc.;
Information on the publication:

In case of books, provide the name of the publisher and the place of publication. When two or more publisher locations are given, provide the one given as first in the book;
for journals, provide the number of volume, issue, and then indicate page numbers;
for websites, provide the full Web address (URL).
Sources written by the same author that also have the same year of publication are distinguished by letters added to the year. 
For example: If you use two references written by Arwood and both were published in 2014, one will have the date 2014a, whereas the other will have the date 2014b. Such dates will also be placed in in-text citations.
Prefer using web sites mainly to search for references in the primary literature.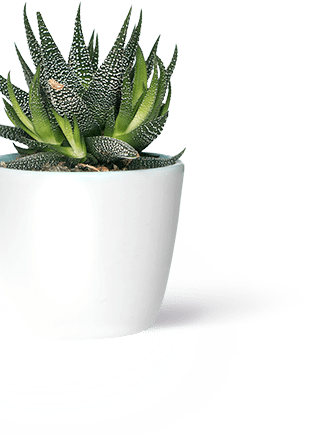 Reviews
I could not believe it when I received my completed assignment some three days ahead of time. I truly appreciate your efforts and dedication to your customers. I will recommend you to my entire class.
July 02, 2020 | Essay | Literature
This writer has done such an amazing job.
June 30, 2020 | Dissertation | Literature
June 29, 2020 | Essay | Nursing
Unquestionably, yours is the best essay site I have come across. I got a perfectly completed assignment on time. Just super! Recommended? Yes, you deserve to be recommended.
June 22, 2020Powerpoint Presentation
I am totally impressed by your ability and speed, I think you are just the best.
June 22, 2020 | Essay | Literature
Your help got me the high grade I hoped for. I feel blessed to have found you. My sincerest thanks! Recommended? I would be glad to.
June 22, 2020 | Essay | Education
The paper I received was so well-developed and its points so clearly presented that it is the reason why your service outshines so many others. Moreover, my paper was delivered well before its due deadline, which is another bonus. I will trust you with all my future assignments. Thank you, indeed! I would be absolutely delighted to!
June 21, 2020Coursework
The writer handled such complicated essays with so much ease that I guess she deserves every respect I can accord her.
June 20, 2020 | Essay | Education
I got a great paper, delivered well ahead of the deadline! My minor revision was also done almost instantly. I will definitely be looking for your help again soon! Yes, your essay service is very satisfactory.
June 18, 2020 | Essay | Education
My paper earned a very high mark from my professor. My teacher commended that the list of references at the last page of my assignment. I was not able to include that in my instructions but the writer included it anyway. Thank you for giving me such a terrific writer. Thank you for taking care of me. Recommended? Yes, without doubt, I would recommend this essay site to my friends and classmates. How does our service compare to the competition? I would not know because I have not tried other writing companies. But since I am completely satisfied, I would not dare transfer services.
June 17, 2020Dissertation
Nice job at all levels! The paper made me and my teacher so happy that I got an extremely high score for it. As for the customer support, it is another edge this essay site has. There was always someone who would assist you in whatever ways you want. I am most delighted with my decision to have you guys. Recommended? I will give an absolute yes to that question. How does our service compare to the competition? There is no competition because your essay site is the number one writing service on the World Wide Web.
June 15, 2020 | Essay | Literature
You guys are simply the best and I will gladly give you more work I will be having in future.
June 15, 2020Discussion Board Post
Probably the best paper I had seen in my academic years. Well written and excellent content. No grammatical errors whatsoever and above all, my instructions were carefully followed. I am glad I asked this essay site to write my paper for me. Thank you so much. Recommended? Yes. How does our service compare to the competition? This is my favorite essay site so far. Tried three others in the past but did not fully satisfy me. This is the only essay service that got full ratings from me.
June 11, 2020Coursework
Normally, I do not resort to buying term papers over the Internet but at the time, the anxiety was just too much I made the decision to send one research paper to somebody else the first time. It was not bad at all. In fact, it helped me boost my academic morale. I got time to work on other equally important things. My paper was finished in due time. Thank you so much for the help when I needed it the most. Your essay site is a wonderful place for us. Recommended? Of course. In the event that you are experiencing difficulty with your writing assignments, do not hesitate to trust this essay service and utilize any of their brilliant writers. How does our service compare to the competition? Like I said, this is my first time to use such service. I am a happy customer so whenever I need assistance, I would definitely get it from them again.
June 11, 2020Term Paper
This essay service gets a score of ten out of ten. Couldn't be happier with their service- incredible writers and fast, reliable service. I had a great time doing business with them, especially my writer and editor. Recommended? Yes, of course. I informed my friends about this essay service. How does our service compare to the competition? This is the first time I used an online writing service company to work on my paper. Never used other services apart from this essay site.
June 11, 2020Business Plan