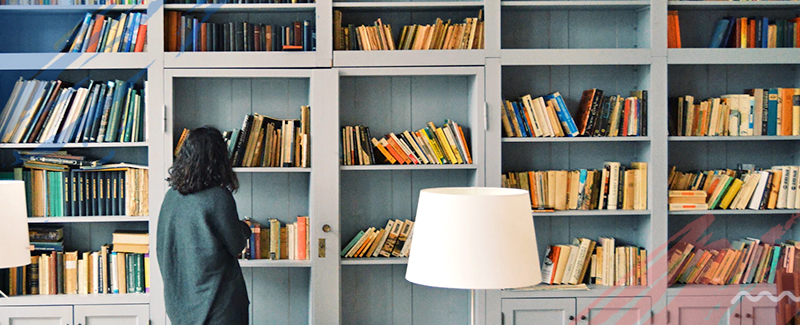 Major Elements of a Poem
Do you know the main elements of a poem? If you do, then everything is ok with you. But what if you do not? What if you need to write a poem for your course or semester project, and you do not know how to start? Generally, you would love to read a nice poem, when it is written by a talented poet, but if you yourself have to become one? You cannot deny that writing a poem is one of the best ways to express yourself, particularly in romance. Your partner might be exhilarated when you read a poem of your making. However, it may happen that your tutor asks you to write a poem, as part of your progress through the course. Can you do the same? Can you be sure that it is the best poem that could ever come from your head?
Now if you want to write a poem, you need to learn the basics of poem writing. It is not simply about learning different poem types. It is also about learning the main elements of a poem. You will need to follow a specific structure and include these elements in your work. Otherwise, your tutor will not treat your work like that, which deserves the highest grade. Familiarize yourself with the themes and terms provided below. You will use this knowledge when crafting a poem of your own, and this is going to be an outstanding poem!
Don't waste your time on boring tasks!
Order
The first thing to remember is the theme. You cannot just write a poem about anything at random. It is not just an arbitrary collection of words and sentences. Any poem, whether it is short or long, revolves around a specific team – love, pain, achievement, etc. Writing a poem means expressing your thoughts on a specific theme or matter. You may feel something, but you must organize your poem around a specific, definite feeling so that your readers can understand what you are talking about.
Symbolism is the second thing to remember. Whatever poem ideas you have on your mind, you would better use symbols to make your writing more expressive and emotional. After all, most people expect poems to be emotional and open. You can do it if you open yourself to the reader and use symbols to articulate complex meanings. Your readers will love it!
Meter – this is what you need to consider when working on your poem. Symbols and themes can play a huge role, but you will not make it till the end if you do not use the same meter throughout. Your meter is actually the way your poem sounds. It is also the way it is structured and presented to the target audience. It is not prose. A poem must have a meter. If it is long, you can divide it into several pieces to make them chewable. Just follow the structure, and you will have everything needed to produce a brilliant poem according to the instructions and requirements provided by your tutor.
VIP SERVICES OFFER
Try our VIP services or become our VIP client , benefit from the incredible opportunity at a very reasonable price. Limited time offer- order our VIP package with 30% discount
Even then, these are not the only elements of a poem that you must know to produce a wonderful piece. Remember about the value of alliteration. It means that you will use the sounds and words that contain the same letters. You may also use the same sequence of words in different lines of the poem. You may resort to using assonance, figurative language, and imagery. They will create a unique atmosphere of poetic writing, which is not always present in prose. For example, with figurative language, you will use a word in a different meaning, such as when you compare tragic love to a black sky full of clouds. You can use anything, from metaphors to allegories. Whatever element of figurative language you choose, it will add consistency and make your language more diverse and interesting for the reader. However, these elements of a poem will not do everything for you. You will also need to choose among the most valuable poem ideas. The parts of a poem discussed herein will fulfill their mission and purpose, only if you are able to organize the meaning properly and structure your poem in line with the accepted standards. Even if you break these standards, which is not uncommon in poetry, you will need to justify your decision on why your poem is organized in this or that manner. Make sure that the topic of your poem also fits the purpose and follows the requirements for poem writing provided by the tutor.
Best Topics for Poem Writing
Beyond choosing the most important elements for your poem, you must also choose among the most interesting topics for poem writing. Sometimes, your tutor will tell you what topic you are to discuss in your poem. At other times, you will be free to choose what you want to communicate to your target audience. Then you will use the elements mentioned above to organize the message clearly. You are most welcome to choose from the topics mentioned below. They will set a tone for your poem. It will also define the elements you are going to use in your poem.
The best topic for poem writing is that, which reflects your identity and your life experience. Consider the following topics.
Why I love life to death
The main reasons to believe in love
Why everything good ends so quickly
There is nothing to lose when we are together
Why I am in love with you
Why I will always love you
Saying goodbye is easier than you think
Together forever or never apart?
First love
Do not give your attempts to fall in love
With each of these topics, you will follow a different poem structure. You will choose the elements you want to use in order to articulate your message to the reader. For example, it will define the tone of your writing. You may want to use metaphors, but you will not use simile. Sometimes, the topic of your poem will also determine the meter. It is a complex task, because a good poem is that, in which all elements are organized properly. Apart from love poem ideas, you may also consider funny poem topics, as provided below.
Ode to my lost sense of humor.
Why my life is a disorder
Laughing out loud – LOL
My pillow is my forever love
How I fell love with a piece of meat
There is nothing messier than having a dog
People and drama – no connections, no good
I saw you in my bathroom. Now what?
Lucky students, grieving teachers
Why being stupid is so great?
Now, what do you do with these topics? How do you write a great poem? First of all, think twice before you write. Reread and review everything. Be original. Do not be afraid of presenting some unusual, unique ideas. It is your poem. It is your space for self-expression. Follow your inspiration, and do not be afraid to fill your poem with feelings, no matter how controversial they are. Believe it or not, we are all humans, and your readers want to see that you also experience the same feelings and controversies.
Do not lose yourself. Be yourself. This is the secret of good poem writing. Use the knowledge gained here, and translate it into a bright poem that will capture the hearts and minds of your readers!
DISCOUNTS