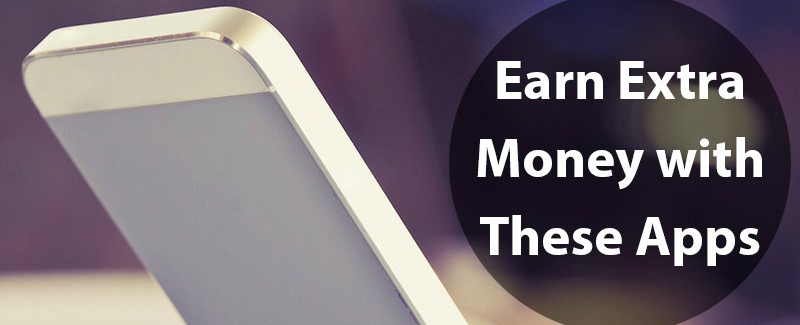 Our ancestors would be amazed to find out how their descendants earn money in the Digital Age. However, even many modern people still can't believe that some state-of-the-art apps are aimed not only at entertainment but also at earning and saving money. So, let's learn to keep up with the times owing to new methods of making profits.
How to Earn Extra Money in the Digital Age
Bookscouter
Even desperate bookworms own some books that remain unread. It may include pulp fiction or copies of books that only pile up, being covered with dust. Bookscouter helps to sell the unnecessary tomes. Use your smartphone to scan the barcodes, and then the app will reveal the prices proposed by different buyback companies for your books. Read through the offers to find the best one and then deliver the books to the buyback companies and get paid.
Ncponline
Your shopping experience will become more rewarding owing to this app. Ncponline created a special panel where you can share your opinions about miscellaneous brands. After scanning the purchases you made and sharing the information, you start getting the points for each interaction. The more you participate, the more points you earn. Subsequently, they turn into cash.
Expensify
Not everyone is pedantic when it comes to expense reports. However, Expensify may help you to cope with this financial chaos, managing receipts, tracking business earnings and recording diverse expenses. It is one of those money saving tips you should definitely pay attention to.
Field Agent
Using this App, you must collect certain information that helps different companies to understand their customers better. Your tasks may encompass consumer surveys, price checks and taking photos of specific products.
Cash For Laptop
You can sell your old laptop to your neighbor, but it's not always the best option. This app will help you to get rid of your laptop at a reasonable price. The steps are simple: choose the type of device you want to sell, describe it, pack it and send it to the buyer. Afterward, you will get paid through Paypal or with a cheque.
Foap
Download this app, choose picturesque and compelling photos from your collection and upload them. If potential buyers pay attention to your photos, you will start making money. There's no need to sell private photos. You can upload fine-looking landscapes, motivational images and even creative experiments shot by your camera. Internet users, particularly social media bloggers, are constantly in search of good images. So, don't even doubt that not professional but original photos will bring you some cash.
Having an online job is not science fiction, it is our reality.
DISCOUNTS